Dear Brand Behind Me in the SERPs (search engine results pages) on Google,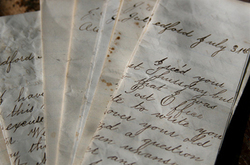 You don't know me. You have no clue what my life has been like since January of 2014. You have no clue that my website has gone through the wringer thanks to Matt Cutts. You have no clue that it faced unbelievable SERP hardship. You have no clue that our SEO team has been humiliated, humbled and put through hell.
You have no clue I have cried more days than not; that I fight against bitterness taking control of my heart. You have no clue that our search team's pride was shattered. You have no clue that our entire marketing department has had search visibility worries on their shoulders. You have no clue all of our search traffic was snatched from us. You know none of this.
What you do know is our website outperforms yours in the search engines today. All you saw was a search audit report, saying "This brand outranks us for 95 percent of our targeted keyword categories." You didn't judge me. You didn't snarl, "Maybe they're doing black hat tomfoolery." You didn't say "Well, if they stopped spamming we'd be beating them." You didn't make any assumptions at all.
What you did was pay your SEO agency for guest blogging at scale. You gave them keywords and lofty goals. They promised you a greater share of voice in the SERPs. You did your due diligence and saw all of the top brand names they've worked with. You're putting your reputation on the line and trusting your brand's visibility to guest blogging at scale.
With one simple action, Matt Cutts changed our brand forever.
You see, we've been doing guest blogging at scale for many years and, in the blink of an eye, we were nowhere to be found in Google's search engine -- vanished, disappeared, invisible. We worked so hard and thought we were doing the right thing by building links on as many blogs as we could under the guise of guest posting. It felt kind of dirty at the time, but the results made it all worth it.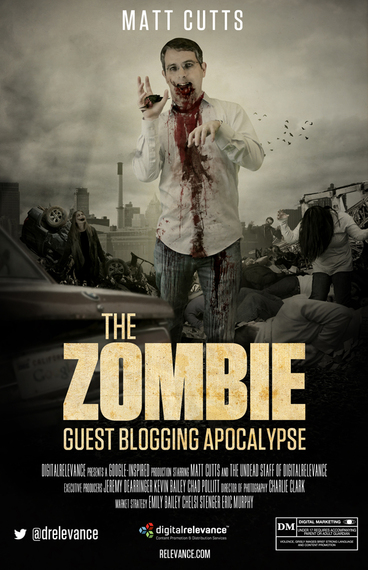 Because we were manually penalized by Google, we spent the next month trying to undo all of the links we've built over the years. It was brutal, to say the least -- 12 hour days, six days a week. When we finished we requested reconsideration and were denied.
This crushed the spirits of our SEO team. I thought we were all doomed to be fired. One week later we sent our request again, and within two more weeks we were back in the SERPs. This was the worst seven weeks of my career.
When it was all said and done, our SEO team sat and looked at each other, feeling triumphant for a while. But then the reality sunk in. What were we going to do next?
It turns out that Matt Cutts was our angel in disguise. You see, that dirty feeling I described above while recalling guest blogging at scale was gone. We had the chance to actually contribute something valuable to the Internet, not spam it with flimsy non-value-add, off-page content.
We started creating advanced content, guides and ebooks that actually solved people's problems. They were so good at solving problems, in fact, that industry influencers and appropriate media started writing about them and linking to our content. It was then that we realized we could wear a media relations hat and actually reach out to journalists and influencers to pitch our advanced content for coverage. It was working, too!
No longer were we hustling page rank number two and three blogs with empty content and links. We were creating content that people loved and the media wanted to write about. It just so happens that the websites covering our content now have a page rank of six, seven or eight.
You have no clue how grateful I am to Matt Cutts. Our marketing and sales organizations are grateful, too, thanks to all of the new, high-converting referral traffic we're receiving. Public relations is having a field day with all of this new positive online coverage they have to promote. Our content is actually making headlines, and the brand looks like it's chock-full of thought leaders.
Only those within the marketing department and executive management know we were manually penalized by Google. You knew none of this when you brought in that SEO agency to do guest blogging at scale in an attempt to usurp us in the SERPs.
Thank you for not judging us, but just know what you're doing to compete with our organic search visibility is spamming the Internet and that doesn't work anymore. To Matt Cutts: you have no idea how much we appreciate you. You have no idea the impact you had on our brand. You have no idea how incredibly thankful I am for you. Your action may have been small, but to us it was monumental. Thank you. Just thank you.
The Brand in Front of You in Google's SERPs that No Longer Does Guest Blogging at Scale
P.S. To learn how to transition your brand from guest blogging at scale to true future-proof SEO, download this free how-to guide.
Related
Popular in the Community