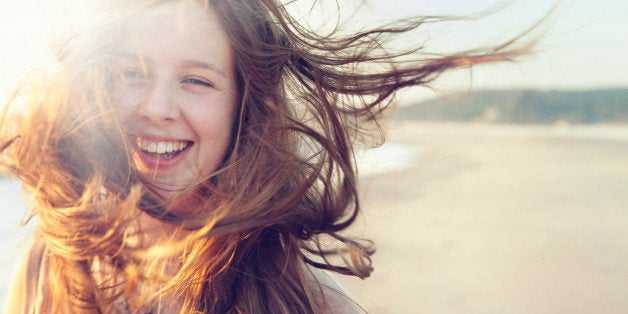 To the child-free women out there,
I am that woman walking down the street with children. Other than that minor tidbit, you and I are very alike. At the same time, I am vastly different from so many moms out there. My point is, moms and non-moms are alike and moms and moms, not always.
The main difference between us is that moms don't put ourselves on pedestals. We know that while we choose to have kids, we want time off, find them annoying and gross and I too wake up at night in a sweat dreaming I am pregnant. You look at us as seemingly smiling as we push our kids on a swing or look at the carefully curated pictures we share online and think us saintly. We're not, at least I'm not and here's why.
My kids are my first priority and I would not trade them for anything (but is someone offering a new Mini Cooper?), but I am still my own person. I'm just a person who has kids. I, like you, don't want to give up my freedom and I want a career. But, as I wanted kids it's my duty to now look after them.
I too hate crying babies on the train, plane or automobile. I do not know how to "talk to young children" either. I actually just talk to my own like they are regular people. I assume this works with all kids. They are people, just smaller and younger than us.
We are at times actually desperate to get away, so we pay good money for younger, peppier people other than us to read our children bedtime stories and tuck them in. We pay more than we make so that we can escape these children we wanted to go have a drink, to have several drinks.
You see us seemingly remaining calm when our little ones scream and misbehave terribly. We are just so tired we are sleeping standing upright. Eyes open.
We wipe butts, noses and deal with skidmarked underwear. We hold sticky hands and pick guck off their faces. And we are totally disgusted by it. Utterly and totally disgusted.
We do take the biggest risk there is. We dedicate ourselves to another person that we can lose. We love them, we dry their tears and we love them when they hurt us. We are in fear of how we are screwing them up, of what mistakes we are making and we pray that one day this relationship won't be destroyed.
You should know that I admire the fact that you know what you want and you won't let society, men, judging moms or your own moms convince you otherwise. I admire that you stand in your own truth and seek the life you want. To me, childless means thoughtful, evolved and strong. You do not want to be a parent and are choosing not to bring a child into the world. You have my respect.
You may think, from the sidelines that I've chosen to make my life secondary to that of another person. You would be wrong. My life holds meaning because of the two amazing humans I brought into the world. I had hopes and dreams and I still plan on achieving them. I have a vision for my life and that includes my kids. Because of them, one of my main goals in life is realized. Because of them my life is primary, not secondary.
All parents are different and this is just my point of view.