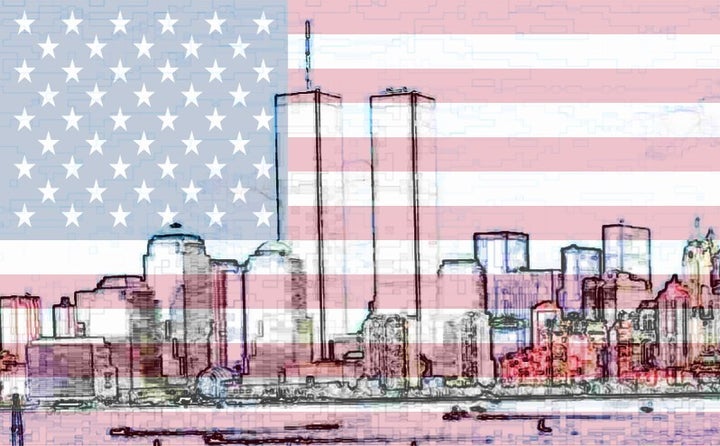 A couple of years ago, my client with autism and his mom were at the grocery store on the 11th of September. He approached shoppers with a big smile saying, "Happy September 11th!"
Receiving sideways looks and unpleasant comments from the shoppers, the mom pulled her son toward her while profusely apologizing to the stunned shoppers.
The mom told me that afterwards, her son barraged her with nervous questions: "Did I say a bad word?"; "Do I say, 'Sad September 11th', not 'Happy September 11th?'"; "Do I have to cry because it's a sad day?"
Children with autism have difficulty with intricacies of communication, understanding others' feelings, and understanding unwritten social rules or social etiquette. Born after that tragic day, this child had absolutely no idea of the devastation. To him, having seen September 11th's special designation on the calendar like Thanksgiving or July 4th, he presumed it was a holiday that required the obligatory "Happy [Holiday]!".
He likely recalled repeatedly being directed to "Say 'Happy Father's Day' to Dad" and heard other joyful greetings like "Happy Birthday" and "Happy New Year!". At the store, this boy was logically trying to do just what he had been taught and encouraged to do - be socially 'appropriate' and friendly.
Unlike a child purposefully uttering curse or swear words which might be ignored or punished, this kind of innocent "well-wish" is not bad and cannot be treated as such. At times, we might find ourselves in a similar position, unknowingly saying something inappropriate to another who is observing a foreign or religious holiday of which we are not aware.
Scolding or making implications such as "That's not nice" or "We don't talk like that" conveys that the child's words were unacceptable, but might do very little to prevent other inappropriate comments because the child still does not understand. Ironically, emotionally overreacting can actually reinforce this negative behavior, leading the child to possibly repeat these words again for negative attention. Instead, we can factually say to the child, "We don't say, 'Happy September 11th today. We don't say anything. We stay quiet.'" The child might then recognize that he or she made a mistake, wish to apologize, and move on.
To assist those kids with special needs confused by holidays, customs, or observances, point out that not all days on the calendar are happy events. Explain calmly and in basic terms that on some days like September 11th, Holocaust Remembrance Day, and Memorial Day, we remember the people who have gotten hurt or have died.
On these days, there are no specific words that we have to say to anyone, and we don't have to cry if we don't want to. We can remember to help the people who help us. We can be grateful and thankful to all of the people in the world who sacrifice for us every day.
Consider making it a family practice on days of remembrance to donate money or goods to veteran organizations, fire and police departments, or emergency services. Handwritten letters or homemade cards to our service men and women also show gratitude and caring.
So, before any of us makes snap judgments in situations when a child with special needs says or does something deemed socially unacceptable, we should evaluate whether she or he is doing it to be purposefully disrespectful or if he or she is simply miscommunicating due to a lack of understanding. This way, we can give children the supportive guidance they need to navigate through this complex world and have effective communication, leading to better relationships and higher self-esteem.
Karen Kabaki-Sisto, M.S. CCC-SLP, has been a communication expert for over 20 years. As a certified Speech-Language Pathologist and Applied Behavior Analysis Instructor, Karen has been empowering people with autism & special needs to have more meaningful conversations than ever before. Her highly effective iPad app "I Can Have Conversations With You!™" is changing lives through improved social and language skills. It is 100% fun for both kids and adults to use! www.iCanForAutism.com.
Popular in the Community