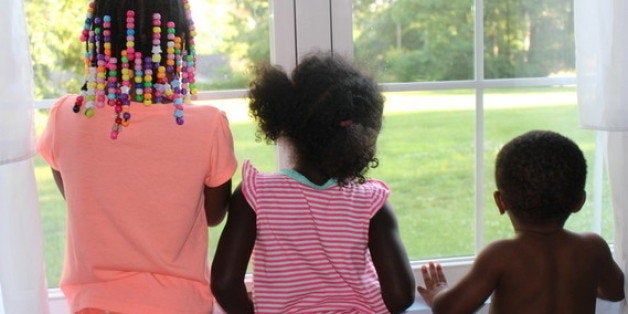 I'm a mother by adoption to three children ages 2, 4 and 6. I'm the leader of a large adoptive and foster parenting support group. I write about adoption for a living.
In essence, I'm passionate about adoption.
Because of my involvement in the adoption community and our family's very apparent adoption status (our kids are black and we are white), I'm often approached by friends, acquaintances and strangers asking me about adoption, both its joys and challenges.
Some have been experiencing infertility for many years, sometimes longer than a decade. They aren't sure if they should pursue more fertility treatments, decide to remain childless or move forward with adoption. Their fears are predictable. Is it possible to fully love and attach to a child whom they have no biological connection? Isn't adoption really expensive? What about the child's biological parents? What if they change their minds about placing the child? Don't all adopted children have issues? How will family and friends react to the adoption news?
Such fears are valid and stem from a lack of understanding about what adoption is and what it might entail.
The problem isn't feeling uncertain, for anything new and unknown is intimidating. The problem is relishing in and living with indecision.
Those I know who are struggling with which step should be their next are wrought with restlessness, confusion and fear. Becoming a parent consumes them. Every decision they make comes back to a "what if." Attending baby showers, hearing a relative's pregnancy announcement, even seeing chubby, babbling, drooling babies in passing can send the wistful individual or couple to shambles.
To the friend who is on the fence about choosing adoption, here is what I want you to know:
1. Adoption and having a biological child are not the same process. There are distinct differences. A pregnancy involves conception and ultrasounds and birth plans and stretch marks. Adoption involves stacks of paperwork, no "due date" and many uncertainties. However, the end result is the same: parenthood.
2. Your baby will not look like you, but he or she will relish in your family's culture and traditions, making this child "your own" child. Likewise, your family's cultures and traditions will evolve to embrace the child you adopt, particularly if you adopt transracially like we did.
3. Your baby will be a beautiful blend of nature and nurture. The child's biological family matters and is your baby's start, even if you do not have an ongoing relationship with them. My children, all of whom have open adoptions with their birth families, unmistakably mirror both of their families. For example, my oldest daughter shares her biological brother's long eyelashes and sense of humor, and she also shares my leadership abilities and need for down time when life gets overwhelming.
4. Your adoption will likely cost you money, but there is assistance available to help offset the costs. Adopting from foster care adoption is free. Adopting domestically, internationally or adopting an embryo isn't free. There are grants, the adoption tax credit and employer adoption benefits to investigate and hopefully assist you financially. Many adoptive parents-to-be choose to creatively fundraise.
5. Adopting won't eradicate the pain of infertility, miscarriage or the loss of a child, but becoming a parent by adoption can be healing. The baby who comes to you will depend on you for everything. You will provide for the child, slowly attaching to one another, love growing with each passing day.
7. A child you adopt will potentially cope with struggles and situations that are unique to adoption. This can be intimidating to those who haven't adopted or are new to adoption. As a parent, you will navigate any challenges with patience, honesty and empathy. And just like any parent, you will have your child's back, offering support, guidance and unconditional love.
8. Your family and friends may initially struggle with your choice to adopt for various reasons, but you will provide them with resources and have open discussions. In the rare case that a person close to you refuses to accept your decision or your child, you will do what a parent does: You will align with your child, putting his or her well-being above all else.
9. Adopting a child who has special needs or doesn't racially match you will require you to make some changes. It might mean moving to a new neighborhood, city or even state. This might mean choosing a different type of schooling for your child than you previously anticipated or spending an immense amount of time advocating for your child's needs. However, all good parents, regardless of if they have biological children or adopt, do whatever is necessary to ensure their children's success.
Adoption isn't easy, and it is not the same experience as having a baby biologically. Despite the fact that my children and I share no biological connection, we are a real family, knit together with love and commitment to one another. I wouldn't trade our tumultuous path to parenthood for anything, because after the rainstorm awaited the most vibrant, beautiful, unique and unforgettable rainbow.
Like Us On Facebook |

Follow Us On Twitter |

Contact HuffPost Parents
From "30 Adoption Portraits in 30 Days," a series designed to give a voice to people with widely varying experiences, including birthparents, adoptees, adoptive parents, foster parents, waiting adoptive parents and others touched by adoption: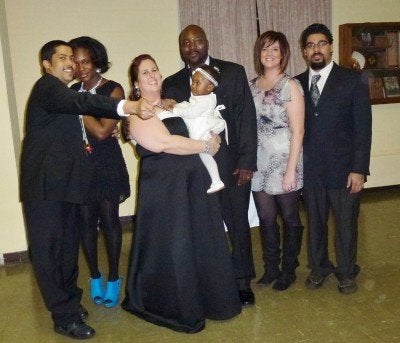 Adoption Portraits
Related