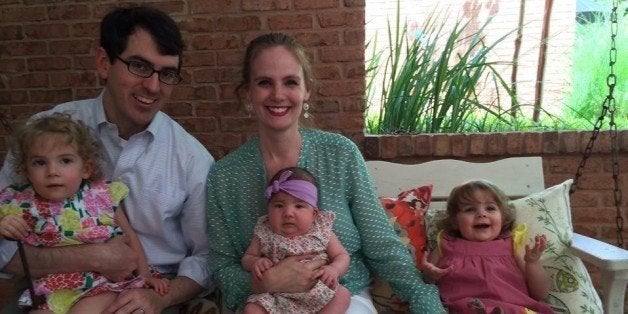 I met you in the elevator on my way back from the pediatrician's office. It was just me and Wren, and you looked at her fondly in her stroller. When the elevator doors opened, you very kindly held the doors open for me. As I clumsily maneuvered the stroller past you, I accidentally ran over your foot. "Don't worry about it," you assured me over my profuse apologies. "I have three children myself," you revealed to me. My eyes traveled to your big belly. There was an awkward pause as I wondered if I could assume you were pregnant. "And I'm expecting my fourth," you admitted. "Congratulations!," I told you. "That is wonderful!" I saw the relief spread across your face. "Thank you!" you said, and I could tell you meant it. "You have no idea how many people offer their condolences when they find out this is my fourth. Or they ask me if this was planned." "How rude of them," I replied. "All children are a blessing."
As we parted ways, I felt an immense sorrow for what our society has become. When did having a large family become equivalent to a tragic event? Why do people think that seeing a mother with lots of children automatically entitles them to make rude comments concerning her family planning? Countless strangers in grocery stores have seen me with my three little ones and impertinently asked me how many children I am planning on having. I don't know, person I have never met before. Tell you what: How about next week, I will bring my husband here and all three of us will discuss our family planning and come up with a number you find suitable. Or figure out which ones to eliminate if you feel I have too many already. But honestly, the only answer for the impertinent question of how many children I am going to have is all of them.
And why are people so obsessed with whether a pregnancy is "planned" or not? Does the child from a "planned" pregnancy have more value than the child of an "unplanned" pregnancy? As to the answer to this other impertinent question, my only answer is yes, God planned for this child from time immemorial, and I will do my best with this life that is entrusted to me.
There seems to be some unspoken rule that you are only allowed to have two children: one girl and one boy, about 2-5 years apart. If you mess up and fail to meet the gender quota of one of each, you are permitted to go out on a limb and have a third. However, you will risk endless ridicule from strangers if you really mess up and end up with (God forbid ) THREE of the same gender. I have never understood this stock portfolio approach to child-bearing. If you are looking for variety, you get plenty of that within the same gender, trust me. Besides, I hate to point out the obvious, but no matter what you plan on having, you get what you get. As much as we want to, we can't control everything. Especially when it comes to child-bearing. I'm OK with that mostly because I'm religious, but I'm digressing from the point of this post.
I have three girls who are each about a year apart. This, for some reason, makes people feel uncomfortable. They are constantly trying to rationalize my unconscionable decision to have that many children so close in age with either: 1) that we kept unsuccessfully trying for a boy, or 2) we are "getting it out of the way quickly." To be honest, I don't even know what no. 2 means. We're having children, not going in for a root canal. I have stopped even trying to explain to people that no, we just like having children. That just doesn't compute. Who would have three children close together ON PURPOSE? Because, I mean, isn't it difficult? And so not worth it? Maybe if I told them I am a rebel who is swimming against the stream I will garner more support. Being rebellious is always cool, right?
Benjamin Franklin was one of 17 children. Beethoven was one of seven, and JFK was one of nine! Every child has the potential to do something great in the world. So please, give the mother of these children the support and encouragement she needs whether it is her first child or her ninth. Because your last child deserves just as much excitement as your first.
And to the lady in the elevator, a thousand times congrats. You are truly blessed.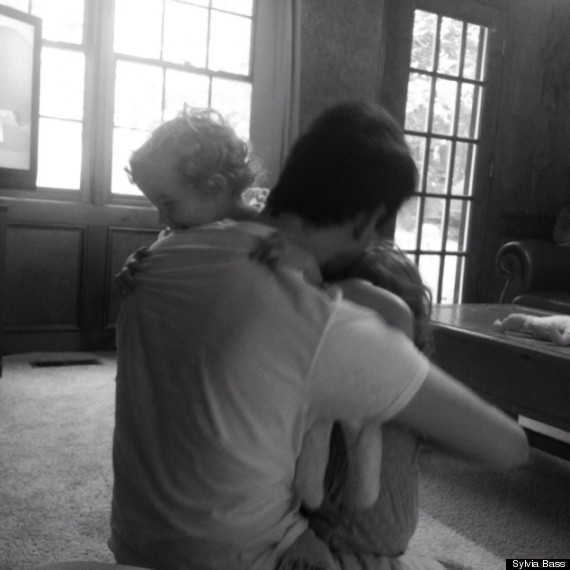 Support HuffPost
A No-B.S. Guide To Life
Related
Popular in the Community