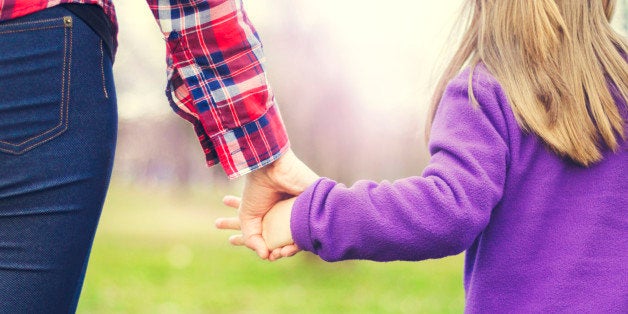 First off, I immensely appreciate all the kind-hearted men who have opened their hearts to a single mother; however, the real intention of writing this is to discuss the actuality. I do hope every man that gets romantically involved with a single mom realizes it's a package deal. That this woman already has a child that's her blood and another person's -- and there's nothing you can do to change that. You see, she was a mother first.
It's not right to feel jealous of the child when the mother needs to frequently divert her attention elsewhere. It's not acceptable to expect the mother to get a babysitter all the time so you two can date as if you are carefree people without any responsibilities. It's not humane to try and divide the bond between the mother and her child so you can feel more significant.
It's unreasonable to feel envy and take it out on the child when you think of the other man who once touched your partner -- ultimately creating this little innocent human being. Most importantly, it's not right to marry a single mother without genuinely loving her child, too. When you marry a single mother, you are accepting she was a mother first. If you can't do this -- please don't ask her to marry you.
But what if you marry her anyway?
It's irrational to be resentful when you realize you are financially responsible for this child, too. It's senseless to get frustrated when the child is having difficulty opening up to you as parent; you are the adult, so perhaps you should try harder.
In the future, when you decide to have your own children, it's unfair to expect the older stepchild be the babysitter all the time. It's inconsiderate to end up obviously favoring your own children over your stepchild, all the while talking crap about the stepchild to your children. Finally, it's a real asshole move to expect your wife to make your children you had together more of a priority than her other child.
If there isn't a genuine love and openness to this child, that child will become an adult one day and hold you accountable for the divide you caused. You see, that child grows up and feels like they never had a family they belonged to; as if they were the black sheep. For some reason, this woman became a single mother, meaning a father already wasn't consistently in that child's life... then you came a long, fell in love with the mother, married her, had children of your own, and separated the bond by emotional force between that child and their mother.

Where is home for that child?
So for the man who loves a single mom, I know you are completely enamored by this strong and resilient woman, but please do some deep soul-searching to determine if you have what it takes to be a good stepfather.
For the single moms out there who are looking for a partner, yes, you do deserve love again, but please make sure this person genuinely loves you and your child -- because even though you are now a romantic partner and potential wife, you were a mother first.