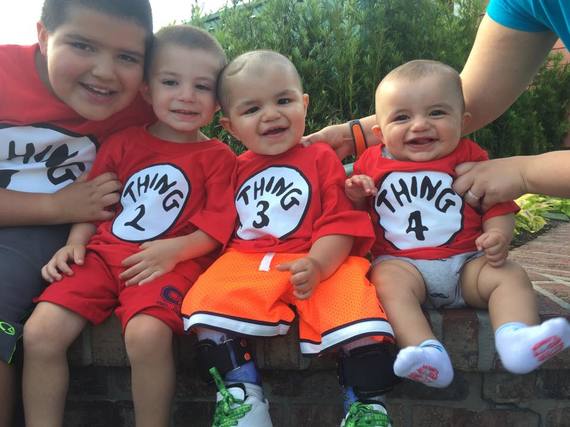 I must begin. I was that mom. The mom who always said, oh they are so young. I never scoured pinterest for things to do. I never planned first day out outfits or printed cute sayings out. I lived life very much in love with my kids but I never was elaborate.
I think of this one mom a lot. We went on a spur of the moment trip to Disney World in Orlando. Our amazing friends sent us to Disney. My Vito had just had scans and an MRI report read possible recurrent tumor. Vito had been battling brain cancer for nine months and it was a reality that our world was never going to be ok.
Towards the end of our trip, we were at Magic Kingdom. There was a mid day parade and all these adults lined the streets. There were kids unable to see past them. We had carved out a little spot for our four boys. I looked behind me and there was a family with a young girl. I asked the mom if she wanted her daughter to come up and see the parade. She told me "oh no, she's too young!"
I smiled and watched the parade with my boys. Vito's bald head with a 5 o'clock shadow. But, I wanted to keep turning. I wanted to just whisper, please cherish that youth. Cherish it and celebrate it. Celebrate the true belief and comfort in watching your children grow, the ignorance of their own mortality.
There's a hundred things I wish I could do differently. I wish I was stronger in my belief that something was wrong with Vito. I wish I had pushed for an MRI a month earlier. Maybe we would have not had the significant Posterior Fossa Syndrome, a brain injury, that we have.
In the end, it wasn't our April scans that showed Vito's cancer was back. But it was our June and July scans that did, in three spots. I wish my sons cancer didn't come back. I wish I didn't need to listen to doctors use the words palliative, or hear another great doctor say he doesn't think Vito has a chance of survival without full brain and spine radiation, leaving him cognitively disabled for the rest of his life. I wish I wasn't waiting, to meet a doctor now, praying and wanting to beg them for hope. For a chance.
But, most of all, if I could go back in time and truly fix something that was able to be fixed. I wished I would have celebrated more.
We live in a society of either over celebrating or under celebrating. Where theres debates of participation trophies and school curriculums.
I wish I could go back and throw a birthday party, without the feeling it may be our last family event.
I wish I could go back and buy a toy just to buy it, without the feeling of guilt that I'm doing this to make up for something.
I wish I could go back and study for a spelling test, without looking at Vito and wondering if he is every going to go to school.
Oh of the hundred things I wish. I wish for those. Because, I can't take my sons cancer away. Even if I caught it earlier, there's no reason to believe anything would have changed.
But, I do wish for my ignorance of children never dying.
This past year I have watched family friends raise my 9-year-old as he developed severe anxiety because our one night stay in the hospital turned to 195.
I watched my Vinny be raised by his PCA and even today on his first day of preschool she stands beside him, while I'm two hours away praying for a doctor to be able to cure Vito.
I watch my Luca, who turns one, and the longest I've spent alone with him was the weekend he was in the NICU at days old.
I watch my Vito, who I've been alone with the longest, yet those moments alone I've had to hold him down, catch his vomit and watch him be sedated.
So to every mom, who I use to be. Who ever says "they are too young" celebrate them. Celebrate that youth.
Today marks September 1, Childhood Cancer awareness month, Celebrate every child in your life because every day children leave this world too soon, and every day one of you become one of us.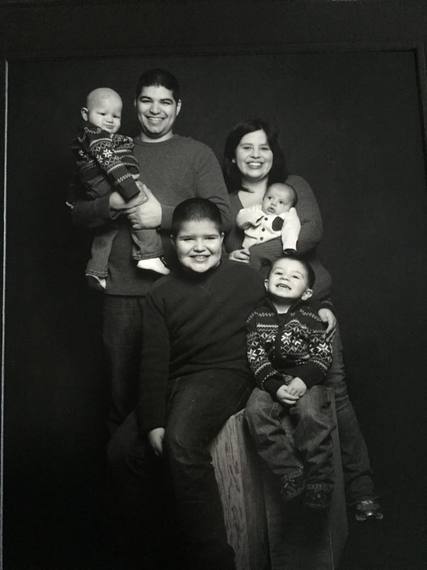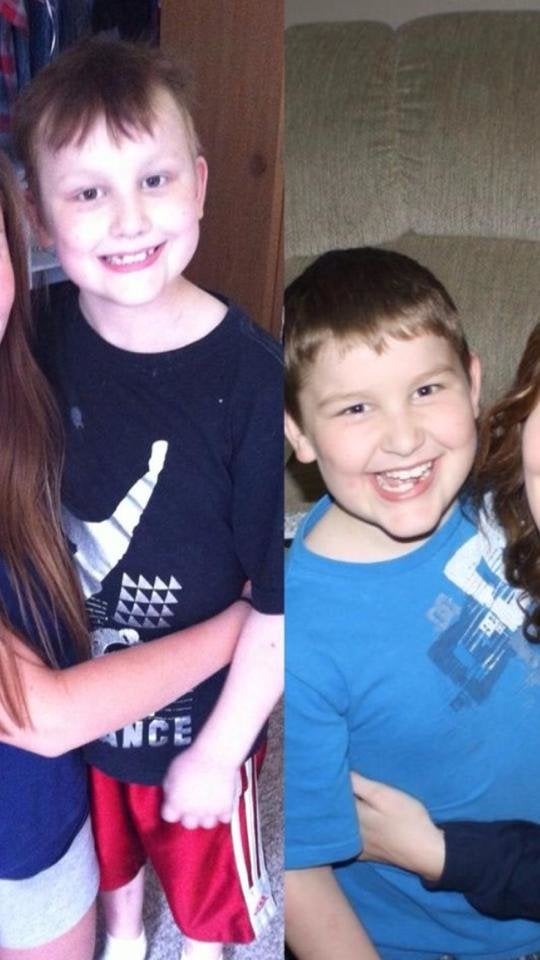 childhood cancer awareness