Among the more obnoxious things you hear or witness while pregnant -- besides the overt belly touching by total strangers -- is the remark that you're "eating for two."
While yes, the fact is that I have another human being inside me, that hardly means I'm eating for two in any fun way. Because anyone who thinks pregnancy is fun is delusional. I'm eating to grow this child's brain cells, immunity, strength, fat, ability to see and digest -- the list goes on and on. I'm eating so that I don't faint from the hunger I feel if I don't eat every two hours.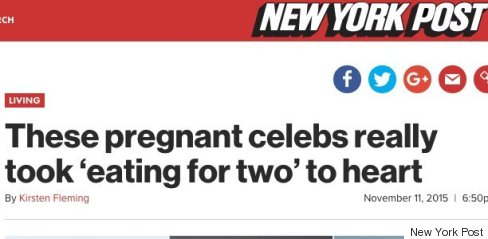 You try eating every two hours, coming up with something different each time that doesn't make your stomach turn at the sight of it. You try eating and vomiting and still having to eat because your body demands it. It ain't a walk in the park.
Just because female celebrities decide to bring new humans into this world, that doesn't mean it's open season on their bodies. Anyone who is pregnant -- celebrity or otherwise -- is doing something very publicly, whether she likes it or not. And singling out any of us, including Kim Kardashian, for a by-the-numbers weight gain commentary is shameful at best.
Believe me, no pregnant person wants to gain a lot of weight, because it has to come off somehow. Sure, it may be 1,000 percent easier to lose it if, like a celebrity, you have nannies and millions of dollars and in-home gyms. But either way, it's really just no one else's business.
The open season effect for pregnant women in our society is disgusting. You feel crappy enough for 10 months; the last thing you want is people asking you -- or worse, "reporting" on -- how much weight you've gained, and what that means for you as a woman. And while some of these celebrities mentioned in the Post's roundup have publicly discussed their weight gain, I'm not convinced that many of them ever really wanted to.
So, to the New York Post: You can take your pregnancy body-shaming and shove it.
Yours in readership and disgust,
A pregnant woman, on behalf of her peers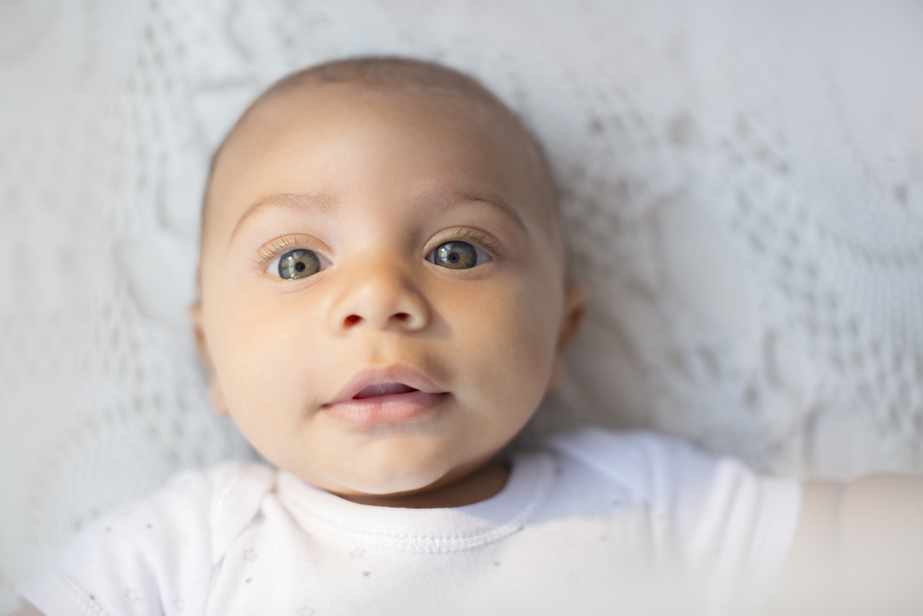 7 Things To Know About Babies