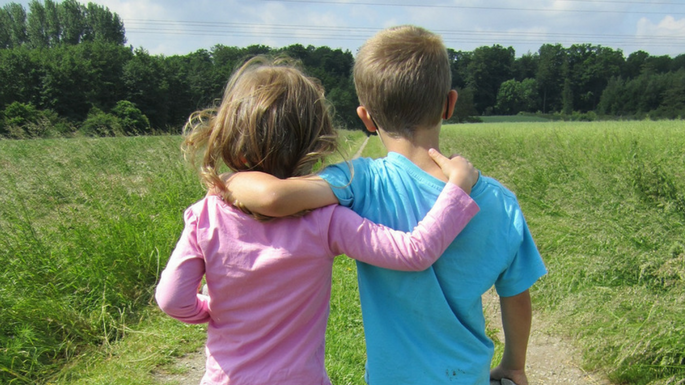 At an autism conference I attended years ago in Orlando, Florida, a father, probably in his 60s, approached me. He had a nonverbal son. We discussed his son's need for an aide and several supports. Then he asked me one of the most difficult questions I've ever been asked as an autism advocate:
"What do you think will happen to my son when I'm no longer here?"
It was a question that caught me off guard. I wasn't sure how to answer. This parent expressed his deepest fear.
My parents had no idea what my future had in store when 4-year-old me was diagnosed with autism. Now as an adult who travels the country as an international speaker my future is secure as an adult with a good job, a place to live independently, friends and a great sense of how to navigate the world around me. I even was able to give a TEDxTalk about "What happens to children with autism when they become adults" where I got to bring up this question.
My parents can breathe easy… but it's not so simple for so many other parents of children on the spectrum.
I still regret not being able to help this man. I was speechless. Speechless because it was a question I could never imagine being asked. I don't know if he will ever read this article, but for the small chance he does, I would like to share this letter with him.
I can't even imagine how you're feeling right now. When we last spoke, I didn't have all the answers for you because I never had to approach the question before. Today though, I want to tell you this…
In our autism community, if you've met one individual with autism, you've met one individual with autism. Everyone is unique. I've met those who have been able to start speaking and live independently and others who have had to live in group homes. The spectrum is so wide. Unfortunately I still can't fully answer your question.
What I'm telling you, though, is you have to be the answer to that question. As overwhelming as this may all be, one thing I want you to think about is hope. You need to be his your son's advocate and secure his future through your actions in the present.
This issue is gaining national attention with both the ABLE Act in Congress setting up tax-free savings accounts, and the AGE-IN Act, which provides support for a person who turns 21. Research and follow the response to the growing demand for providing housing for our autistic community. Look at employment and training opportunities being developed.
Then make your plan. You know your child best.
When you think of hope for the future, you need to make plans. Start discussing with close friends and family who could take care of him. Most important, find out who can show him unconditional love each and every day. Find the support system for him that will make him happy. And while you're here with him now, make sure you're always playing up to his strengths. Talk about your son's strengths and weaknesses to others so they have a better understanding of who he is.
I know what you're probably thinking — easier said than done, right? What happens if I don't have the family, friends or supports who are going to help with this transition?
Well, while you're pushing and fighting to figure out these answers, I'm going to go out there and fight for your son, too. Your son is part of our community, and we're all in this together. I'm going to fight for your son when I strive for adult services for those with autism. Whenever I push a grass root campaign for SSI payments and special needs housing for adults, I'll be thinking of your son.
That's the thing about our community. Regardless if you can't speak, you'll always have a voice — mine. I will tell your story. Our stories needs to be told. We will keep fighting. We have it in us. We have the passion. We have determination. And, most important, we have heart.
I'm sorry it's taken me this long to get back to you with an answer. I'm still learning every day more and more about how to be a better advocate for our community. I hope if you're reading this now you can sleep a little easier knowing that, even if the question of what happens next can be a little scary at times, we're searching for answers. Our kids are growing up, and so are we. I know that we can make a difference.
For those reading this, I hope you'll share this letter in the hopes that it will reach this man, along with anyone you know who's ever questioned what the future has in store for their loved ones. The bottom line is no one has a way of knowing how things are going to play out. The only thing we can do is control the present and our actions today to prepare for the future. Let's pledge to become the advocates we desperately need to be to answer these questions.
I encourage you to comment below to keep the conversation moving forward by commenting on this article. We're all in this together.
Related
Popular in the Community