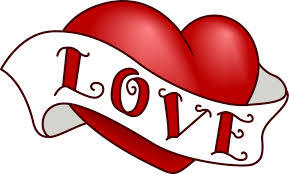 Valentine's Day draws near, and the romance-resistant need a little push. On Feb. 14, some women (or men) wish for hopeless romantics, but feel disappointed by the just plain hopeless. The guilty find that unfair.
The office door opens, and heads bob expectantly for flowers. Hope springs eternal for a romantic dinner for two. A card with a heartfelt sentence could make all the difference.

If the day ends on an empty note, Eva brushes off Ryan 's forgetfulness by saying, "He's wonderful year-round. Valentine's Day is just a commercialized holiday, manufactured by marketing types. I really don't care."
Ryan is in for a brutal drubbing later. This we know.
Getting no chocolates on Valentine's Day is not a relationship killer. The Ryans of the world otherwise offer unquestioned commitment and loyalty. So why do such loving partners resist a little show of romance?
After all, Eva might say, "For goodness sakes, there's a guy with a bucket of roses cruising the cars at the tollbooth. Crack your window and hold out a dollar. Is that so hard?"
My guess is that Love Day brings on performance anxiety. One is afraid of scaling Mount Rushmore under mammoth disapproving eyes. Let's look at the fear factor of V-Day, that 24-hour period set aside to salute The Relationship.
Maybe he's not one for the warm and fuzzies, so now he's terrorized. Feb. 14 forces him to compete in a national Mating Ritual Survivor series. This week's challenge is, "Will He or Won't He Remember Me -- and How?"
The spotlight is on, and the skill set bar is way too high. Not usually communicative, he thinks he's expected to rap away in the language of love. The pressure to be mushy makes him sweat. Dazed at the mall, he's sure to lose the shopping challenge. Ever practical, he says, "I'm going to get kicked off the island anyway, so why even try?"
Beware of taking "principled stands" against Valentine's Day with your partner -- they will suffer with interpretation.
"I refuse to be forced to kowtow to some Madison Avenue manufactured holiday hype."
"She knows I love her. She doesn't need flowers and candy to prove it."
(Unimaginative. Can't be bothered.)
Keep it simple and heartfelt, but do make an effort. Seemingly small gestures speak volumes, and not only just on Valentine's Day. A quick poll among gal pals brought these comments about everyday gestures.
"Danny's is really attentive to me. His compliments make me feel so good."
"In the morning, Bruno makes the coffee, so there's a cup waiting for me when I get up."
"I love it when David calls me to say he's thinking of me."
"Jim takes the garbage out automatically. I never have to ask."
To the romance-resistant, Valentine's Day is a reminder to give a thumbs-up to love and relationships. One wise friend said it best. "It's just one day. People should take the time to appreciate who they have."
Suzette Martinez Standring is syndicated with GateHouse Media and the author of the new book, The Art of Opinion Writing: Insider Secrets from Top-Op Ed Columnists, now available on Amazon. Visit www.readsuzette.com or email Suzette Standring: suzmar@comcast.net