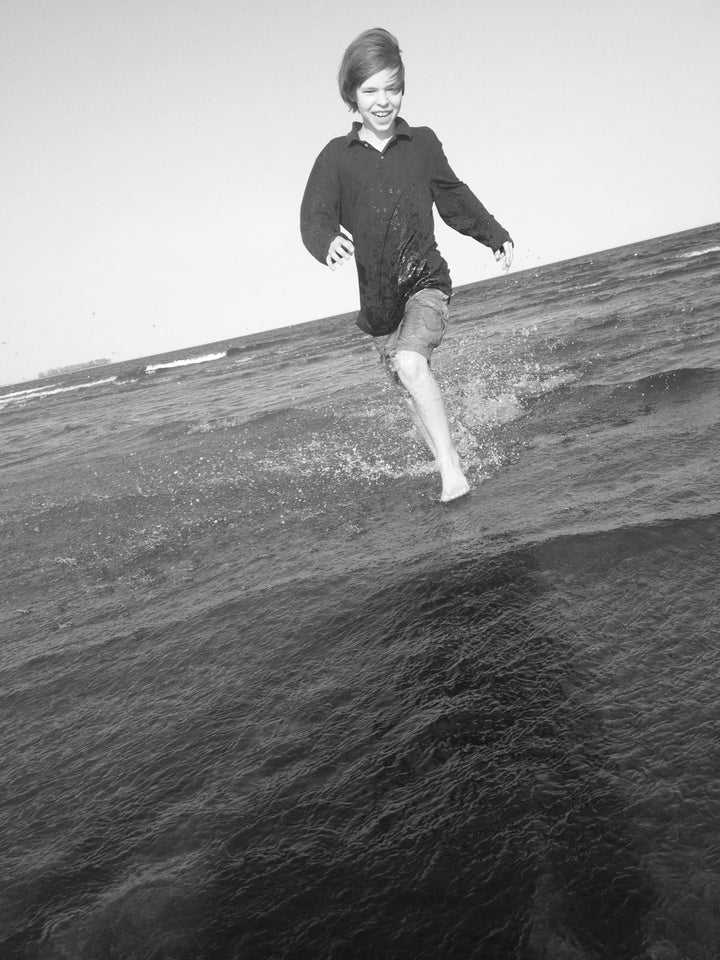 Thank you. Thank you for embracing a different kind of kid. Thank you for every day that a 12-year-old like mine flings on a backpack, hugs me, and heads out the door.
"I've met kids like him. They need more people who care," you said. You're Wilana, a teacher at a small Montessori school called Harmony in Marin County, California. You're a gardener of children, and like the other teachers and coaches who've helped my son survive childhood (yes survive) he flourishes today because of you. He was three, expelled from his first preschool, and you, Wilana, held his flailing hand when other teachers wouldn't. You knelt to meet his shifting gaze, peered past his tantrums, his spinning body with a scar down the chest. He'd had surgery and hospitalizations and you listened to his body stuck in survival mode. You found places to put the hopping, the kicking, the scampering. You taught him to sweep, to breathe, to find his center calming with the swish of a broom, with the digging of a big dirty hole, with the click of one block on top of the other. You cooked him bread and soup.You led him up a green hill covered in horses when he couldn't be with other kids.
"I've coached all kinds," you laughed as you welcomed my boy to your swim team. You're Mark Anderson, a father, a swim coach with a championship team in Marin county California. Because of you, my son swims like a winner today. He'll never sink. You didn't care about a six-year-old's diagnosis (it was ADHD, SPD, PTSD.) You cared about little arms rocketing across water, about legs kicking weakness, blasting the feeling of failure, of isolation. He swam in the cold rain, any day he could, because with your coaching he found acceptance and purpose.You talked about achieving, overcoming, winning. You coached with high expectations, discipline, laughing, sharing, shouting, cheering, and celebrating. You gave my child his first taste of true inclusion, of success, of excellent sportsmanship, of teamwork.
"I know how to do this," you assured me. You're Joanie Cayton, a teacher, a learning specialist in Marin County. After my son's primary school failed him, you arrived at our home, day after day with your big bag of supplies. You saw the scattered mind, the anxiety, the impossibility in a day where I couldn't get my boy out of the house. You weren't afraid. You lay on the ground when needed, teaching my child to read, to hold a pencil, to write countless books when most teachers couldn't convince him to write a sentence. You inspired him to jump rope, to feel his rhythm, to calm his body with a drumbeat, with a walk in the forest. Your voice was gentle, but you gave consequences. You let him stretch while learning, let him jump while memorizing, let him take breaks when needed.
"I'll come to him until he's ready to come to me." You're Veronica Davidson, a special education teacher who drove 30 minutes, across the San Francisco Bay Bridge, twice weekly to help teach my seven-year-old son prepare to return to a group learning setting. You bubbled with enthusiasm and encouragement, and traveled to us until he was ready to come to your educational center in Albany, CA. You took all kinds of learners to parks and playgrounds and climbing gyms. Your center was filled with books, colorful visuals, and proof that learning is fun.
Your names are Wendy Dreskin, Scott Sellers, Kathy Glass, Michele E., Rich Douglas, Mary Bishop, April Remfrey, Dr. Douglas DeMassa. You're a special breed of teachers who live in California, Connecticut, Switzerland where we now live. You live all over the world I suppose. You're compassionate, strong, dedicated. You meet children in their joy and achievement— but also in crisis, depression, in hyperactivity, in confusion. You don't just do your job; you transform lives.
You teachers showed my boy how to strive for discipline, body awareness, and compassion for others. You led him to his strengths through reading, math, martial arts, Monopoly, paddle boarding, hiking, learning by doing, by failing again and again. You taught him to bypass the naysayers, to listen to the birds, to find treasures in the hills, to journey onward toward his strengths.
Now you're part of the boy who pulls himself up after he tumbles (which he still does often.) You're part of the perseverance he finds when he's confused or bullied or judged. You're part of his ability to admit to his mistakes, to reflect on work he still needs to do. You're part of the muscle he uses to seek clarity, to believe that hard times, that challenges can lead to success.
You teachers. It's hard to imagine the good you've done and still can do— isn't it? It's impossible to comprehend the lives you've transformed, and how your work stretches and grows long after you, touching another and another and another life.
I thank you and any teacher who takes the time to plant a seed— to stare into the eyes of a child, and believe in the potential that awaits.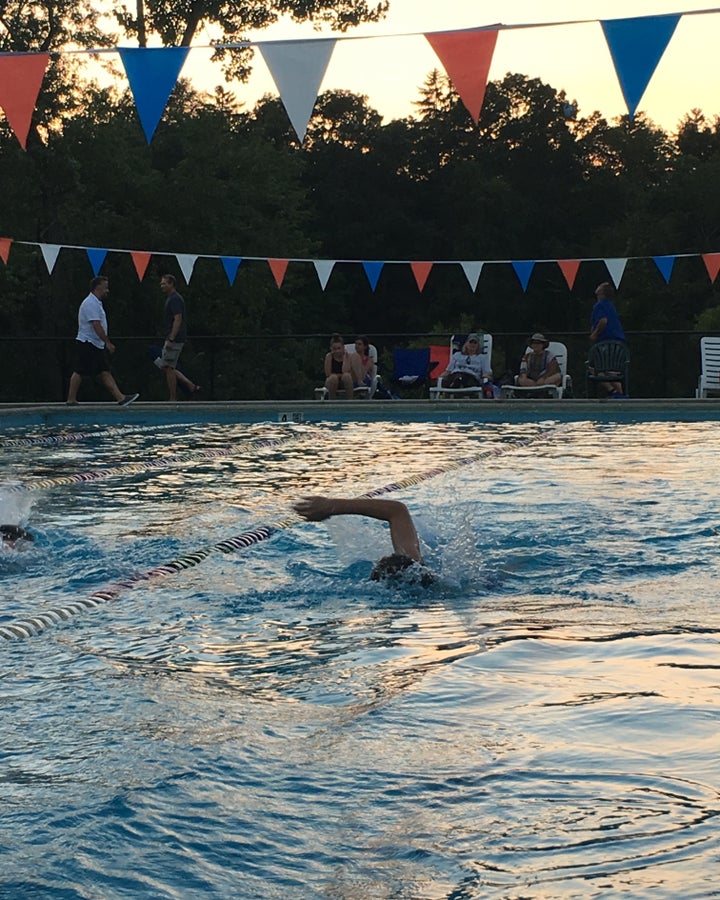 Related
Popular in the Community