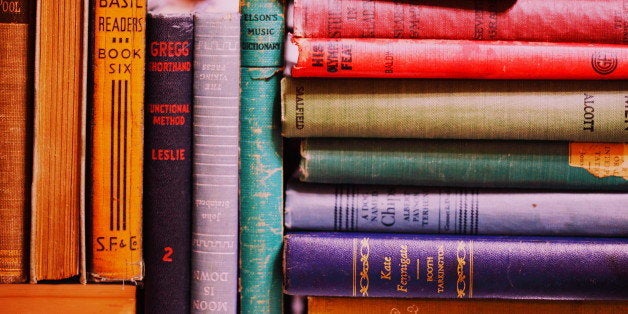 "A good teacher can inspire hope, ignite the imagination,
and instill a love for learning."
- Brad Henry
I've been fortunate to have stumbled upon a number of teachers who have inspired me to go after my dreams. Teachers who helped me delve into myself to discover what those dreams were, what I was passionate about and how to make my mark on the world. These teachers intentionally or unintentionally played a part in the person I am today. Below are a few who really shaped me and became unintentional mentors over the years.
Andrew Carle - George Mason University (Fairfax, VA)
I met Professor Carle my junior year of college. On the first day of class, he mentioned he didn't post lecture notes until after class, contingent on at least 90% class attendance. This wasn't an idle threat; he meant it and the first couple weeks, everyone showed up to take notes on the off chance we were short. After the first few weeks, I wasn't attending class out of fear of missing notes I needed for the final; I was attending because he taught the class in a way that made me want to learn and gain every ounce of knowledge he was giving. As the semester came to a close, I jumped at the shot to take another class with him, and that class was a game-changer. Assisted living management was not a field I had considered, but Professor Carle unintentionally taught me to go out and try things because you never know where your passion lies. He also taught me that if you're passionate about your work it'll show. His passion for the elderly and their care was on full display every day. He showed us that if you're passionate about your work, you genuinely do a better job.
Dr. Catherine Wright - George Mason University (Fairfax, VA)
Dr. Wright was one of my first college professors. I walked in her class my freshmen year not knowing what to expect, and left it with a vast array of communication/public speaking skills as well as a new found love for a charity I still hold near and dear to my heart. Dr. Wrights' teachings benefited me for the rest of my college years and into my professional career. For the final, she had everyone research a charity of their choosing and do a persuasive speech. This is where I found out about Save the Children and found myself drawn to wanting to help them. Junior year, I wanted to take that desire to help a step further and Dr. Wright was the first person I thought of to be my faculty advisor and create an organization on campus that would raise funds for STC. She helped me find the drive within me to make this happen. She was always there to offer assistance and advice whenever needed, and she made me discover leadership qualities I never knew I had. She showed me that if you have a passion and a drive to make something happen, hard work and dedication will get you there and to never give up on your dreams.
Zarmina Hotaki - Al Qalam Academy (Springfield, VA)
I attended a small private school for high school, and having the same teacher for a specific subject every year was not out of the norm. Ms. Zarmina was my English teacher throughout high school. Her classes illustrated the power of words and how they can illicit emotions and feelings. But it was her psychology background I benefited from the most. I was a rebellious teenager always wanting to do the opposite of what I was told. I was hard-headed, breaking rules, etc. she showed me how to turn that rebellious energy into something positive: become independent, more self-reliant and more resilient. Those qualities have gotten me through major life changes and forced me to chase my dreams. Whoever she's teaching these days I hope they benefit as much as I did.
Teachers play a big role in shaping who you become. A good teacher knows how to empower his/her students to become the people they are meant to be and make their mark on the world. I couldn't be more grateful for the teachers who have entered my life and helped to shape me into the person I am. They gave me the skills needed to do what I want and the strength to follow through on my dreams. Thank you to every teacher that played a part and helped me to stand firmly where I am today.
Become part of the conversation and tell us about your own favorite teacher using the hashtag #HPHeartsTeachers on Twitter and Facebook.
REAL LIFE. REAL NEWS. REAL VOICES.
Help us tell more of the stories that matter from voices that too often remain unheard.