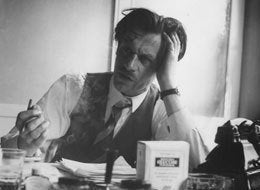 The heat is on. I've been noticing that the stress factor at senior levels in organizations seems to be increasing. Maybe it's just the particular clients I've been working with lately. And maybe it's just that I've been in the U.S. NE corridor a bit recently, where the tolerance for stress is probably the highest on the planet.
I think it's about agreements. Largely unspoken and unkept. We're giving ourselves so much to do, and we're taking on so much that we expect that others are expecting of us, that it would be virtually impossible to do even a portion of what's really been chunked off onto so many of our plates.
Most of you reading this right now don't even have time to finish to perfection some of your projects right now, even if you stopped the world from giving you anything else, and you took the rest of your life!
It's strange, but I work with people to define the work they are not doing. Unfortunately just half taking on responsibilities and commitments with ourselves and others, or just half clarifying and understanding what they mean, won't cut the pressure in half -- it doubles it! So much of what people feel are the pressures to get things done, but there is a resistance to defining that work precisely. We have to really focus and think, to clarify and define the outcomes and actions that would be required, on all the things that we might need or want to do.
You can only do one thing at a time, so at any point in time there is going to be a huge backlog of "work." That could be professional work or personal work, and is probably a combination of both. Much of our work these days is in clarifying what all that is, objectively, in formats that we can overview and review easily, so we can continually be renegotiating those commitments with ourselves and with others.
There's an old Gestalt theorem: the way out is through. Defining what we could do, and what we are doing right now instead -- managing the triage strategically with ourselves and others, is a lot of what our work needs to be these days. You can only feel good about what you're not doing when you know what you're not doing. We have to loosen the grip of unclear agreements with ourselves to be free to follow the intuitive hunch and the creative focus.
There is no catching up. There is only catching on.
-----------------------------------------------------------------------------------------------------------
The David Allen Company is a professional training, coaching, and management consulting organization, based in Ojai, California. Its purpose is to enhance performance and improve the quality of life by providing the world's best information, education, and products in the fields of personal productivity and work/life balance.