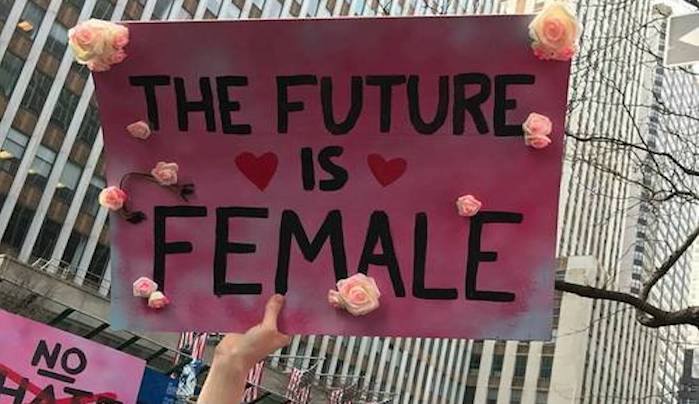 Today, March 8, 2017, is International Women's Day, a day of reflection, action, and lively hope, emphasizing the need for equality between men and women. In social, political, economic, and cultural circumstances, we celebrate the advancements made over the past hundreds of years, by women everywhere. In honor of these women, I would like to take some time to thank a few, who have influenced the lives of so many over the years, who have helped us to become who we are in 2017. I want to thank…
Florence Nightingale for starting a campaign during the Crimean War, fighting vehemently to improve the quality of nursing in military hospitals.
Eleanor Roosevelt for representing the United States at the UN from 1945-1952, and for her immense role in the creation of the Universal Declaration of Human Rights, giving hope and equality to thousands in a time of shattered families, universal violence, and despair.
Frida Kahlo for acting decades past her time in 1930's Mexico, by exuding a confidence and modern feminist stance through her artwork, even after being involved in a body debilitating injury.
Nina Simone for using music to fearlessly express her outspoken beliefs — "All I want is equality for my sister, my brother, my people and me…Oh, but this whole country is full of lies."
Valentina Tereshkova for her fearlessness as the first woman in space at only 26 years old.
Malala Yousafzai, the adolescent girl from Swat Valley, who survived being shot in the face on her way to school, only to come out of her injury stronger with an intrepid stance and message against the Taliban, for the right to an education.
Michelle Obama, for raising standards and creating a new definition and expectation for the position as a First Lady in the United States.
Hillary Clinton, for being the perfect example of a woman who never backs down and stands strong amidst the hatred and viciousness towards women in politics, giving hope to females of all ages.
Thank you to Edith Cavell, Sally Ride, Miria Makeba, The Suffragettes, Rosa Parks, Cleopatra, Marie Curie, Amelia Earheart, Emmeline Pankhurst, Janis Joplin, Chimamanda Ngozi Adichie, Elizabeth Warren, Harriet Beecher Stowe, Madeleine Albright, Simone De Beauvoir, Bell Hooks, Maya Angelou, Coretta Scott King, and so many more.
My list could go on forever, it is eternal and growing every single day. No matter her religion, upbringing, sexual orientation, or skin color—these women have a similarity that overrides how different society says they are from the average person.
On behalf of women and men everywhere, I apologize that we are still paid less than men. We are still judged by our choice to wear a dress that may show "too much." We are still judged by the way we decide to lead a room, whether too stern, cold, serious, soft, weak, or quiet. I apologize that we still can't make a decision over our own bodies, and how men still do it for us. I apologize that it is considered a huge risk for a woman to grab a backpack and travel alone to where she pleases, without the fear of rape, kidnapping, or any form of harassment; especially at night. I apologize for all these small failures humanity has encountered even after the accomplishments you women have made.
However, I endlessly thank you for helping us see the silver lining, for helping us realize we can use our failures to help keep us going, weaker or stronger, time and time again. So yes, it's tragic that it's March 8, 2017 and the concept of women's rights still has so much controversy, but this continuous ambivalence towards our rights has only made us stand stronger, in solidarity, worldwide, and I hope I speak for many when I join hundreds of women marching today, and in unison we demonstrate that we shall overcome and we will never back down.