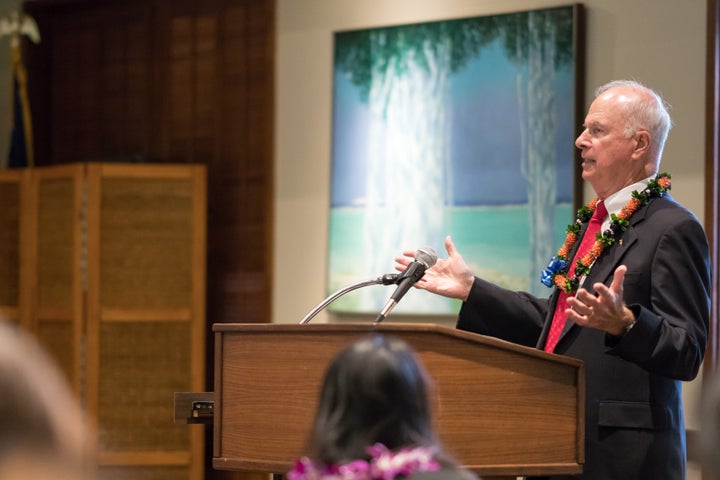 Speaking to the 2016 class of Hogan Entrepreneurs recently, retired General David Bramlett offered lessons of leadership culled from decades of military service—and from literature. The 4-Star general who had last commanded 750,000 soldiers at Fort Bragg, told the group of 40 students, as well as dozens of other guests assembled in the Card Room of the Pacific Club for the annual Program kickoff that there are few things more important than being true to oneself. He did not quote Shakespeare directly -- but he did read from a war poet. This was not entirely surprising, coming from a man who, in addition to heading the US Army's largest command, taught English at West Point and War Literature at Hawaii Pacific University.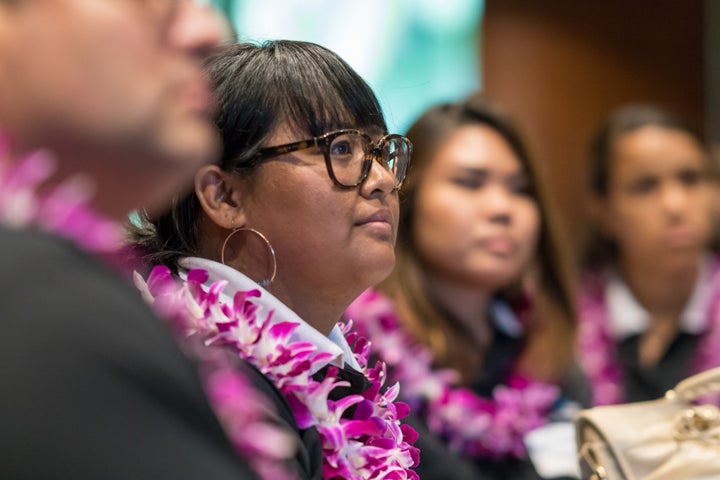 General Bramlett's distinguished service starting in 1964, included two tours in Vietnam, many other command assignments and a return posting to his alma mater—the US Army Academy at West Point as its Commandant of Cadets. He also served as Deputy Commander and Chief of Staff for the United States Pacific Command at Camp H.M. Smith, here in Hawaii.In addition to being awarded the Defense Distinguished Service Medal, the Silver Star, the Legion of Merit and the Bronze Star, he wears the Combat Infantryman Badge, the Senior Parachutist Badge, Air Assault Badge and the Ranger Tab. Most recently, General Bramlett received the highest honor that the Chief of Infantry can grant any Infantryman- the 2016 Doughboy Award, in recognition of his outstanding contributions to the United States Army Infantry.
These credentials clearly made a strong impression. In the words of Hogan Entrepreneur, Tyler Taydus: "The caliber of speakers we get is miraculous. Every Wednesday, my jaw drops." He went on to describe the educational environment in the Hogan Program as one "that adds true substance to all of our lives."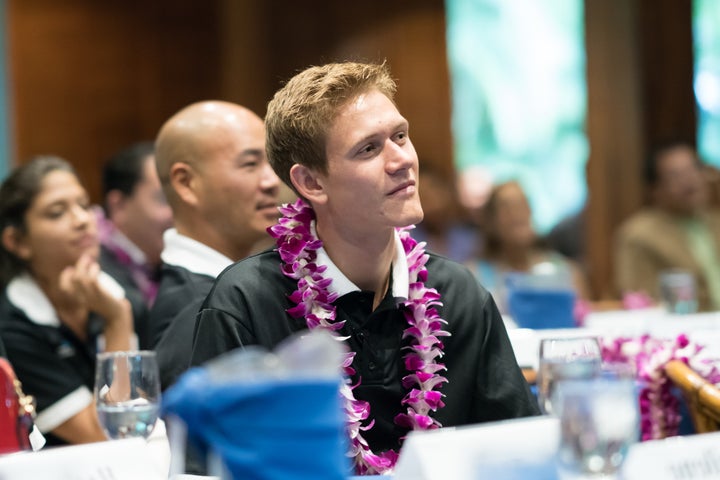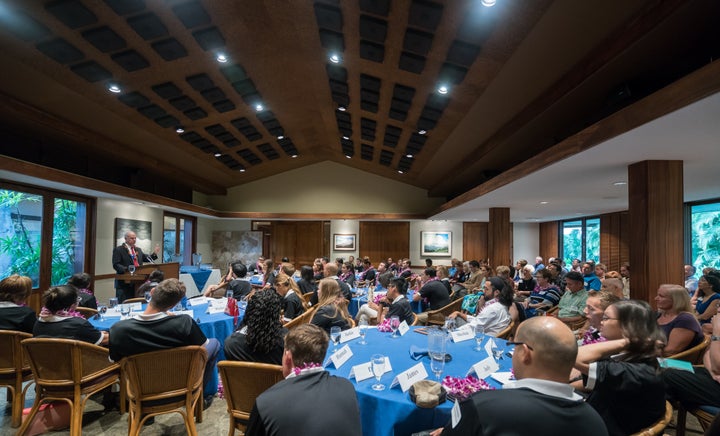 From the battlefield to the business world
In introducing General Bramlett as someone who had much to offer them, Dr. John Webster, Director of the Hogan Program pointed out that the young entrepreneurs at Chaminade University are taught leadership under the banner of entrepreneurship.
"And leaders," General Bramlett went on to explain, are "not born, but made."
"Many might believe otherwise," he said, "but in my experience, over and over again I have learned leadership lessons by the example, not just of my bosses, but of my peers, and those I was privileged to lead."
One of these lessons was the insight he gained into how differently women understand teamwork and leadership. "Women just seem to get it immediately," he said. "Put into a difficult situation, the women I observed in the Army instinctively rallied those around them to embrace the notion that we're in this together."
A case in point outside the Army: He told the story of the small business owner he knew who weathered tough times without laying off people, by staying positive and nurturing. "She would gather everyone together every morning to talk about the day's challenges. In college you are taught to get a good accountant and a good lawyer when you enter the business world. Women seem to understand better than men that to succeed you also have to be a good nurturer of people."
The language of leadership
It takes a canny sense of leadership to know when to use the pronouns I, we, or you, said the General. And "I was wrong" are three important words every leader should be willing to say when needed.
Fundamental to being a leader is having the ability to empathize and share in the experience of the people one leads, and be truly present for them. He recalled a commanding officer who attended every funeral of the 248 soldiers of the 101st Airborne who died 12 days before Christmas in a plane crash as they were returning home from a peace mission. "Can you imagine how tough that must have been?" he asked.
Presence is leadership, he pointed out, citing the example of General Colin Powell. "Morale was never higher in that branch of government than when he was Secretary of State," said General Bramlett. "He made a point of walking around and talking to people about the projects they were handling and listening to how they were doing. People appreciated that attention."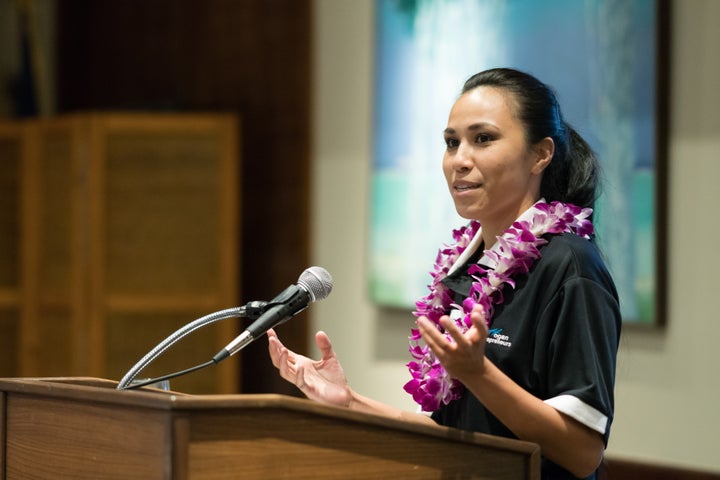 There might have been a little wincing amongst the Hogan Entrepreneurs as General Bramlett suggested that being present entailed getting beyond texting and the exchange of emoticons favored by young people today. LOL.
In her word of thanks, Erin Ah Sue said the she and her fellow Hogan Entrepreneurs would heed General Bramlett's call to be true to themselves and to strengthen their spiritual selves. She recalled the General's reference to a series of training films that presented challenging situations that ended with the question: "What now, lieutenant?"
She recognized that the Hogan students too could find themselves in difficult situations, facing the question, "What now, entrepreneur?" The advice they had received about being attentive and compassionate to others, about being better listeners and communicators while staying humble, would serve them well, she said.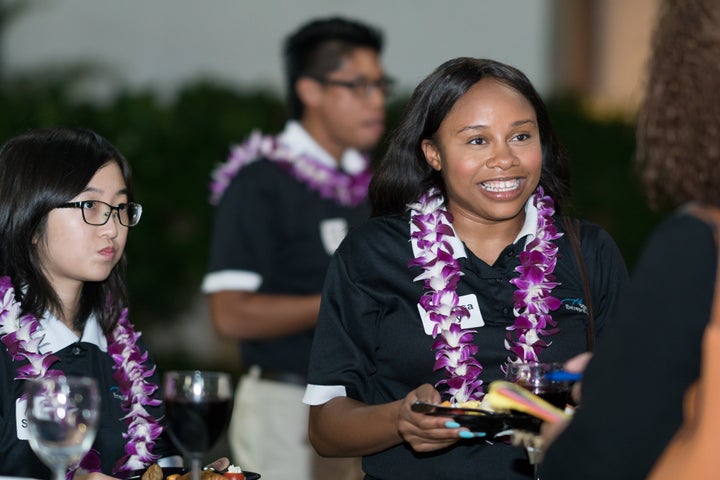 The Hogan Program is designed to encourage high achieving students to start and build new things in the business and not for profit world. They are guided by Chaminade's Marianist mission of educating for service, peace and justice and by the Program's mission of preparing students to do business things that make social sense and social things that make business sense. The Program, founded in 2001, is made possible through the generosity of the Hogan Family Foundation.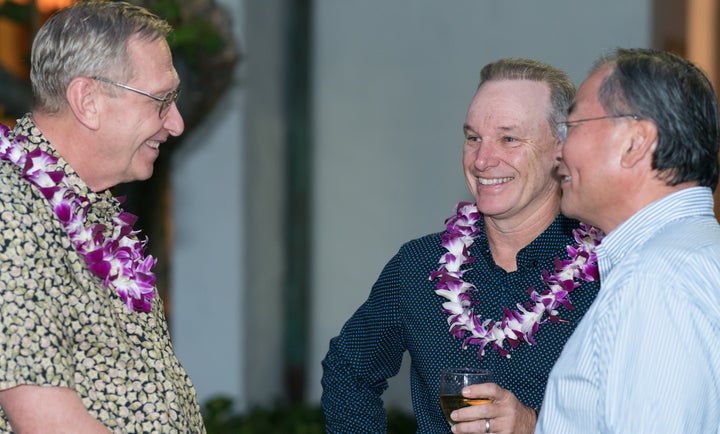 REAL LIFE. REAL NEWS. REAL VOICES.
Help us tell more of the stories that matter from voices that too often remain unheard.