I have seen many ill-informed comments about the Women's March from people who did not go, and are misinformed about its message, and what it means to me, and many others. I've seen countless articles circulating on Facebook misrepresenting the movement, from "authors" that were not even there. One such article from TrumpTruck.com (shared over 40K times on Facebook) was especially alarming, claiming: "Feminists are chanting to 'Kill all male babies' and calling for women to just run up and kill men in the streets." That statement is not only dangerously false, and a gross mischaracterization of a peaceful movement, but is what's wrong with our current politics: Statements, articles, and headlines casually shared on social media that are not based on fact, and instead are ignorant assumptions that create the divisiveness that has become so prevalent (and unbearable) in today's politics.
After reading these articles, and seeing so many women (and men) criticize the largest peaceful protest in U.S. history, when they weren't even physically there, nor seem to have any idea why people attended, provoked me to provide some clarity: I attended the march, a march where I witnessed thousands of men, women, children, elders (all from different backgrounds and ethnicities) come together in peace and inclusion. I never heard a single person chant "Kill male babies," etc. like stated in the mentioned article. Also, for those who believe it was just women marching, there were thousands of men also marching, advocating for equality. The Merriam-Webster definition of feminism is: "The advocacy of women's rights on the basis of the equality of the sexes." So, shouldn't everyone stand behind that definition? Why is feminism such a dirty word? Sure, there will always be outliers who tout their own agenda and misrepresent the cause, and that sucks, but that doesn't represent the entire group of people advocating for equality, and it's certainly not fair to generalize all of them.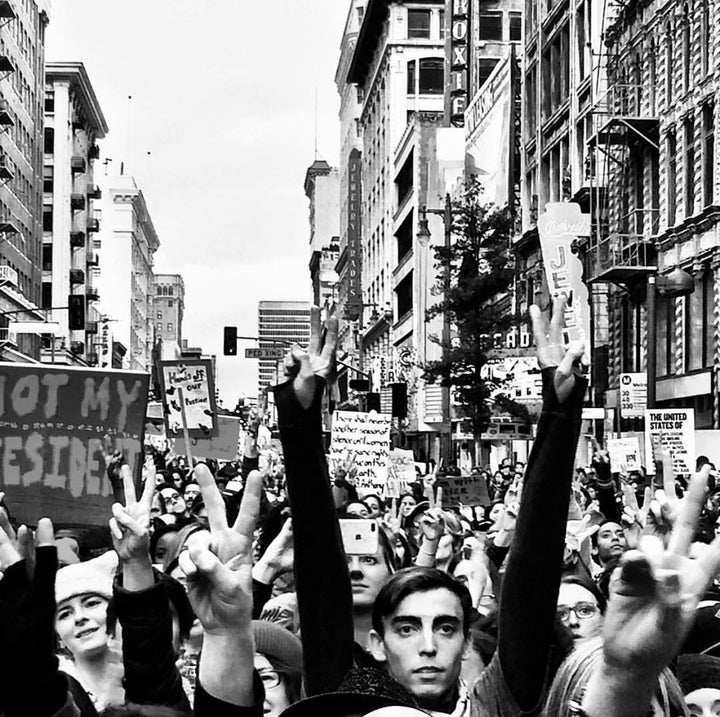 And to be clear, the march wasn't just about reproductive rights (and I understand and am empathetic to both sides of pro-life and pro-choice, trust me). For some, yes, it was imperative to voice to the government that they can not dictate what women do with their own bodies, especially since statistically making abortion illegal doesn't end abortion. If you're unfamiliar you can read the stats from before Roe v. Wade: Abortion still occurred, illegally and dangerously, and millions of illegal abortions were performed and thousands of women died; so it is a nuanced topic and not so black and white.
Others marched for equal pay, family leave, climate change and the environment (something I proudly marched for). Many marched for Native Americans and their rights, DAPL, Muslims, Flint Michigan, Black Lives Matter, and LGBTQ rights (who fear their rights will be stripped with Pence's history of advocating against their rights). I marched for all the rights of those who are marginalized, because that is how we evolve and truly become inclusive and tolerant. I didn't think that was a bad thing? Just because you may not face discrimination, doesn't mean others don't. It's about empathy and change for the better.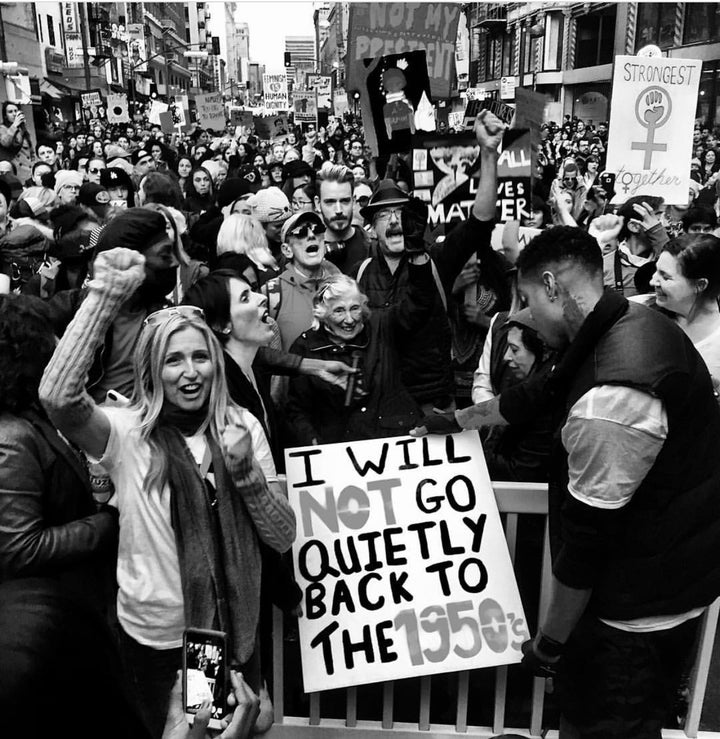 Others simply were there to march against the sexism and misogyny that is so prevalent in our culture today, just look at Trump's own "locker room" talk where he bragged about "Grabbing women by the pussy." One can support Trump, and hope he does a great job as president, but this language is not acceptable from anyone, let alone our president, a person who should set the precedent and be the example, and should be held to a higher standard. This type of rhetoric certainly lends to the rape culture that emboldens some to think it is the norm to objectify women, or even worse, to contribute to the statistic of women becoming victims of violence and sexual violence more than men. At the march, I met women who were victims of rape and sexual violence, who shared with me that they didn't feel comfortable going to the police in fear of the stigma that they will be vilified. I met victims of sexual assault who told me their perpetrator only got months in jail. This is not ok, and we need to change this culture. What if this was your daughter? Or mom? Or sister? This is why we marched. Men and women should try to change that, together. And the men and women I met are doing just that...together; that is the goal, for all of us to come together and create a much safer world for our children.
So, after reading all those hateful and false posts this morning, posts that mischaracterized a beautiful movement, so that their own political agenda could be bolstered, I just wanted to let you know what the marches were really about, from someone who was proudly there. I saw peace, love, inclusion, and a lot of unity from all walks of life; that's our right, to protest peacefully and to stand up for the greater good. Pretty spectacular. And also, I wasn't a Hillary supporter either, so this wasn't a pro-Hillary march, maybe for some, but certainly not for all.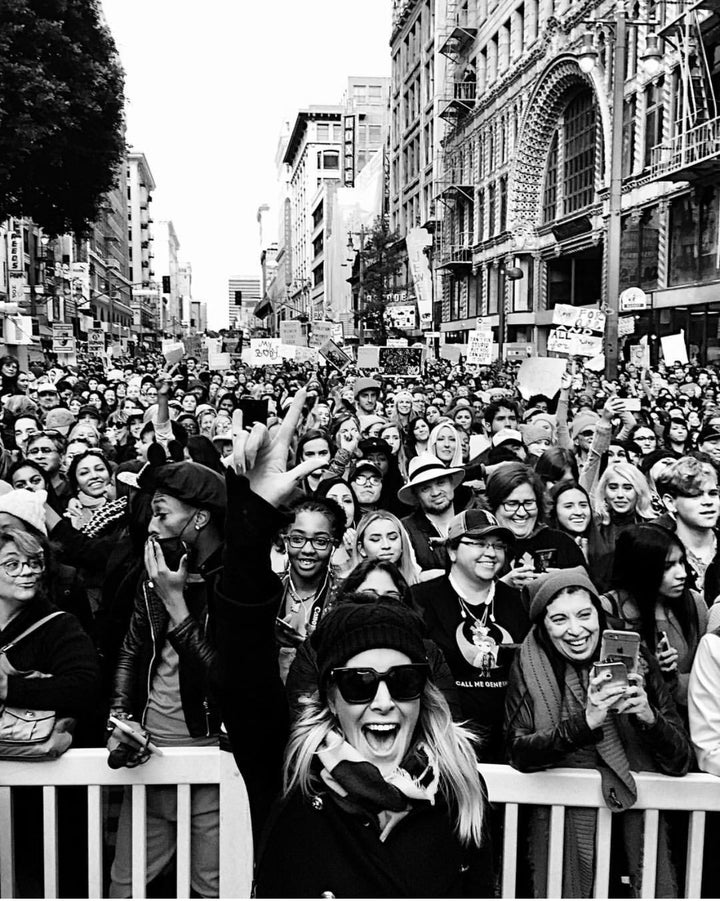 I of course respect all of your political opinions, that's what makes this country so unbelievable as a democracy. But, in summation, my goal is to shed some light on the most attended march in U.S. history, and hope you understand what was really occurring at these marches... told from someone who was actually there.
Calling all HuffPost superfans!
Sign up for membership to become a founding member and help shape HuffPost's next chapter
BEFORE YOU GO