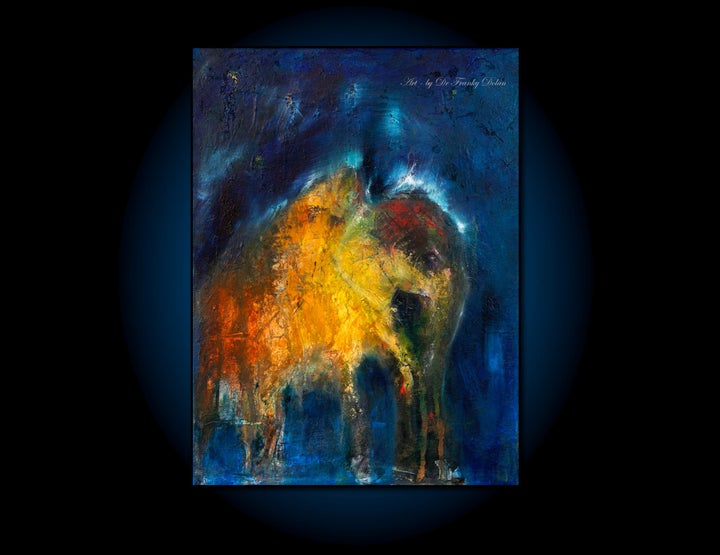 'I Will Carry You' is part of the Prose Of Wisdom Series, by Dr Franky Dolan. Share these beautiful words and images with those who may need to feel support in their struggles...
A night when I was so ill, I could not see the stars from my bed, I felt a large presence come into my room. He spoke, though he looked almost animal. He was in fact an elephant, in abstract form. I was weary and could not sit up. With his big trunk, he hugged my torso and swooped me up onto his back. I melted into his beautiful skin. He said to me, "I will carry you."
"But Elephant, I am too heavy, and I am too sick," I spoke quietly. "I will carry you," he kept saying so proudly. I rode on his back, and he brought me into my dreams. All the nightmares I had been having were too frightened now to come upon me, for they were no match for this beautifully bright elephant.
He carried me to my past. The terrible memories of loss and being bullied were all too afraid to come near us, for the elephant was mighty and bold against the pain of my past.
Then we went toward the future. "But Elephant!" I protested through my weakness. "I may not make it to my future, I am afraid to see what will become of me." For the first time, since hoisting me onto his back, he stopped.
I felt alone and afraid of my fate, for I was too sick to think that I would be well enough to walk into my future. What will I do, though? What will I do if I see what I do not want to see? What will happen to me if I fall and I die? What will happen to me then? Once more, the wise elephant said to me, "I will carry you."
As we bravely stepped into my future, I felt my strength coming back to me. There I saw the battles of life, I saw the triumphs and the tumbles. I saw age upon my hands and on my face. I began to look like the elephant, with long deep wrinkles and colors so bright. Looking down at my hands and feet, I felt mighty once more.
I see myself, I know myself, I feel myself. Now, I can carry myself.
"I share this story and painting in hopes that others who feel lonely, ill, or simply afraid, will know that they are not alone. This world has many wonders beyond what we can see. Sometimes, the greatest images come from what we feel. Open your mind, and you too may find a friend to help carry you through. Sometimes you just need to hear that someone will help to carry you to higher ground, to a safer place; even if just in their spirits. I promise you, in spirit, I will carry you." -Dr Franky Dolan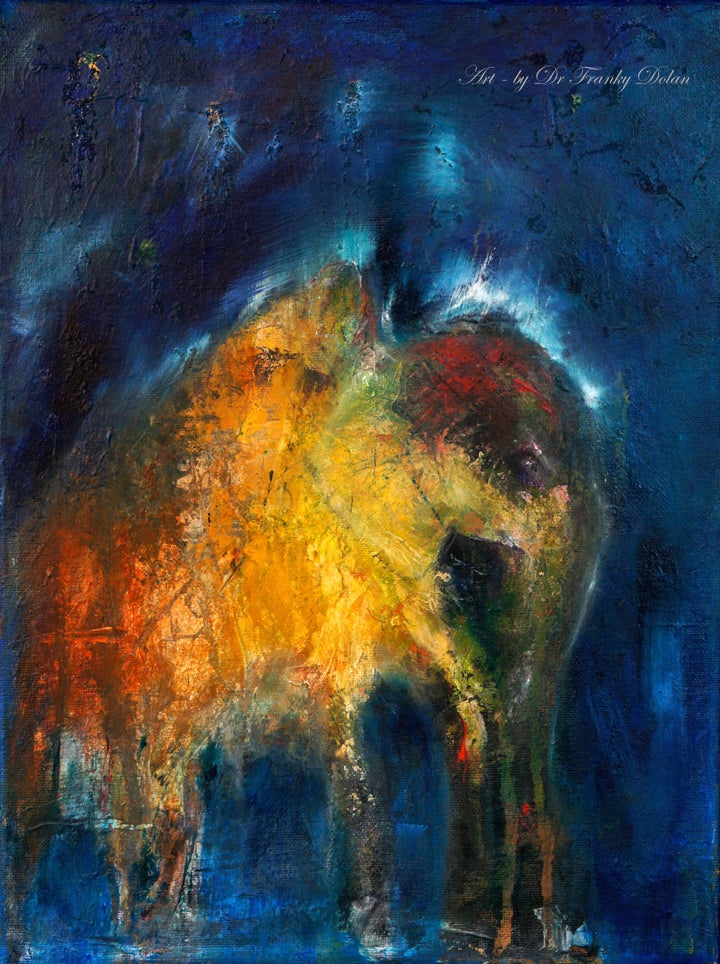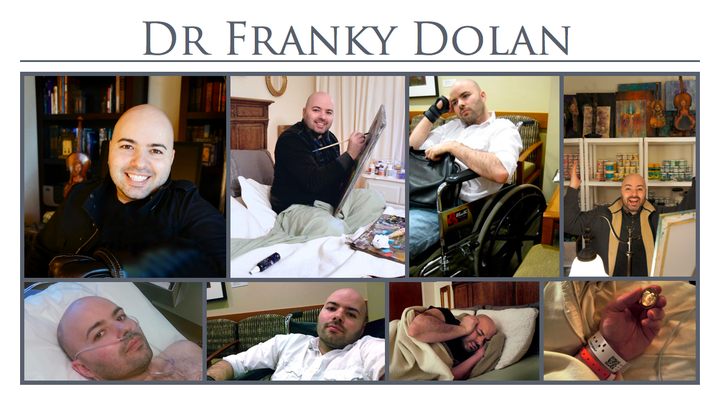 About Prose Of Wisdom, by Dr Franky Dolan:
When you survive great suffering, you gain great wisdom... Prose Of Wisdom is a series shared on Huffington Post by Dr Franky Dolan. Bedridden with a neuro-immune disease and losing close friends to illness and suicide, he was fighting for his life. Something ignited in him. Through blackouts, convulsions, crippling pain and an agonizing broken heart, he began a meditation that lasted for years. Messages of hope and survival came streaming through. Franky became well enough to sit on his own, create art, and write his revelations. Connecting with other survivors around the world, he began a mission to help other suffering people to find comfort and stay alive, any way he possibly could. They shared stories of suffering, survival and wisdom. Now, Dr Franky Dolan is sharing these wisdoms here in these short and easy to read prose, sending love and wisdom to all.
Please support the magic, and follow Dr Franky Dolan Here:
Dr Franky Dolan began an Art And Advocacy site with his partner, Randy Ordonio, in hopes of giving light and healing to those who need it most. See the site at www.FaeFactory.com
Popular in the Community