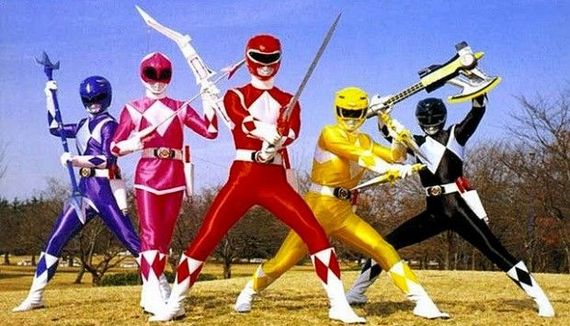 If you weren't selected to be a CNN Hero this year, I feel your pain. There's a downside to all the big-media fanfare celebrating amazing people who have accomplished extraordinary things. It can make the rest of us, despite our good hearts and generous intentions, feel ineffective and just so, well, ordinary.
At least that's how I was feeling late last night when out of the cyber blue came a LinkedIn invitation from someone I hadn't seen or heard from in many years. He was a young teen when I knew him, a middle school student in a troubled, low-income district in St. Louis County. I was running a small non-profit that engaged youth from disadvantaged backgrounds in identifying community problems and developing solutions. Our goal was to empower youth to play an active role in making their world a better place. But funding for the program dried up after a couple of years, and so the staff and volunteers and all our students - this young man among them --went our separate ways.
Today, according to LinkedIn, he has three post-secondary degrees and is chancellor and CEO of an accelerated urban school system. He's dedicated to ensuring that every child within his reach has an opportunity for an excellent education. Who knew?
How does it happen that a humble someone we meet in the ordinary comings-and-goings of life advances him- or herself to a place of great influence and makes great things happen for other people? Do we credit parents? Personality? Social workers? Teachers? Community role models? Genes? Grit? Non-profits? Luck? On the off-chance that these questions won't be answered definitely anytime soon, I'm going with "all of the above." I'm celebrating you and me - we made a difference.
In 2014, I met an ex-offender raising money to buy a pair of boots for an incarcerated friend; a youth in foster care studying to be a teacher so he can give back; a homeless man selling newspapers to fund a shelter; a former drug addict cooking meals for residents of a mental health facility; a woman whose parents were axed to death, volunteering in a hospital; a film producer who gave up a lucrative career to teach art to poor children. Their kindness is a golden thread in the life stories of the people they touch.
What I've learned from this is not that CNN selected the wrong heroes (who can say?). Or that there are others out there who should be declared winners (who can doubt?). Rather the take-away for me is that the losers in the game of heroes are not the people who weren't selected. The real losers are those of us who got so caught up in the hub-bub that we didn't notice, or don't remember, or can't envision the impact of the millions of things that ordinary people do every day - things that add up to make an inordinate difference in the lives of people we may, or may never, meet.
Thank you to my new contact on LinkedIn for that wake-up call.
Related
Popular in the Community