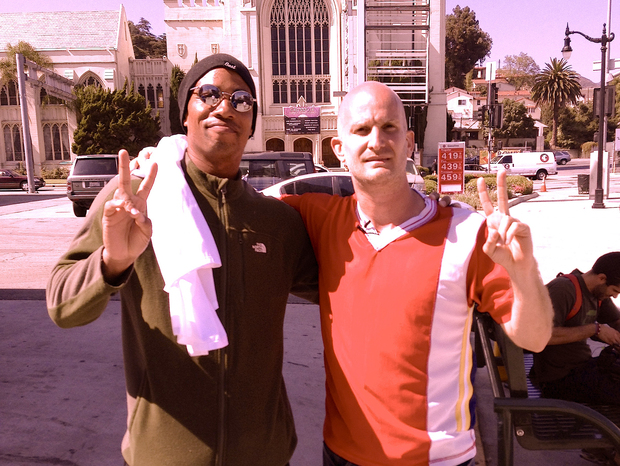 My dream of circumnavigating the Globe on a vintage motorcycle began after I watched the The Motorcycle Diaries. The film followed Che Guevara and his trusted friend Granado traveling across South America relying entirely on the kindness of strangers. It touched a spark in my heart. It lit the fuse that still burns today. It changed me. And in the process it spurred me on to inspire others to believe that anything was possible. You see, we can all change our circumstances. We can all live full and inspired lives. We can all embark on epic journeys: The internal kind and the external kind.
As I write this I have completed my first day on Kindness ONE® a bike trip across the world relying entirely on the kindness of strangers. I have no money, no place to stay and no food. I also have no way to cross two oceans. All I have is my trusty bike and a firm belief in the generosity of the human spirit.
I have already received free gas from a young Angelino, who felt the urge to begin the journey and start this wave of kindness. Two young Las Vegas natives fed me and shared a story of hardship and violence that would have brought a tear to anybody's eyes. Yes, there have been many people who have chosen not to help, but that is part of the experience. I don't expect anything. If magic happens, it happens. If magic doesn't happen, I am sure it soon will...
I am currently staying at the house of a family who I met on the Famed Freemont Street in downtown Las Vegas. They have brought me into their lives without the slightest inkling of who I am. They have opened their home. Their fridge. And their hearts. The journey is just beginning my friends. Tomorrow it is upwards and onwards wherever the winds may blow. Hopefully those winds will take me east towards New York City where I will jump on a container ship to cross my first ocean... Free of charge.
Popular in the Community