The clip -- which was rediscovered by viral video-seeking Internet users over the weekend (see: Fark) -- captures a priceless "Today" show interview from 1984, in which a woman introduces the world to her haunted toaster.
Talking to TV personality Richard Dominick, June O'Brien explains that her toaster talks to her in an evil voice -- one that she claims sounds a lot like Eli Wallach of "The Good, The Bad and the Ugly." O'Brien adds that the possessed appliance shoots fire and spits out bread stamped with the words "SATAN LIVES."
If you've been sitting around for the past 27 years waiting to witness the greatest moment in television history, I've got some bad news: You missed it.
Thankfully for us, the video was uploaded on YouTube in 2009, immortalizing the evil toaster's story for posterity.
Since its resurgence on the InterWebs, the clip has garnered plenty of attention -- and laughs.
"I'm sick and I almost died from cough-laughing hysterically at this. I had to stop the video so I could catch my breath and not pass out. So good, but so painful. That's Satan for you," one Gawker reader wrote on Monday.
According to recent poll conducted by Public Policy Polling (and cited in an earlier HuffPost report), 68 percent of Republican voters and 49 percent of Democrats think it's possible to be possessed by demons.
Update Nov. 13, 4.00p.m.: In an email to The Huffington Post Tuesday, Erica Matson of Peacock Productions said that the "full" video featuring O'Brien and others has been posted online. "Here is the full story about the woman with the possessed toaster, it was part of a longer segment about tabloid headlines and the...people who they are about. There is a story about a woman having sex with aliens and a man who was "rescued" from a lake by his howdy doody doll," wrote Matson.
Watch the full video here: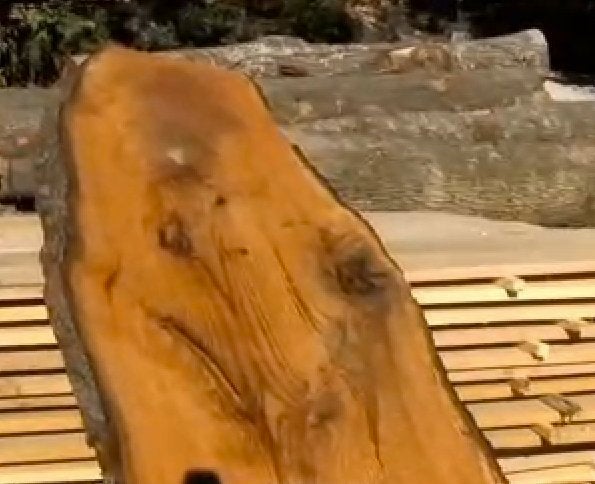 Sacred Sightings?
Popular in the Community