Things are looking up for a North Carolina cat who walked 12 miles to get back to his former home, only to have his owners surrender him to an animal shelter and ask that he be euthanized.
Luckily for the fluffy orange cat, named Toby, the shelter refused to do so. Instead, they transferred him to another shelter — the SPCA of Wake County, where he was put up for adoption. The SPCA announced this week that Toby had found a new, loving family.
Toby's former owners had tried to find him a new home because of conflicts with their other cats, SPCA of Wake County communications manager Tara Lynn told HuffPost.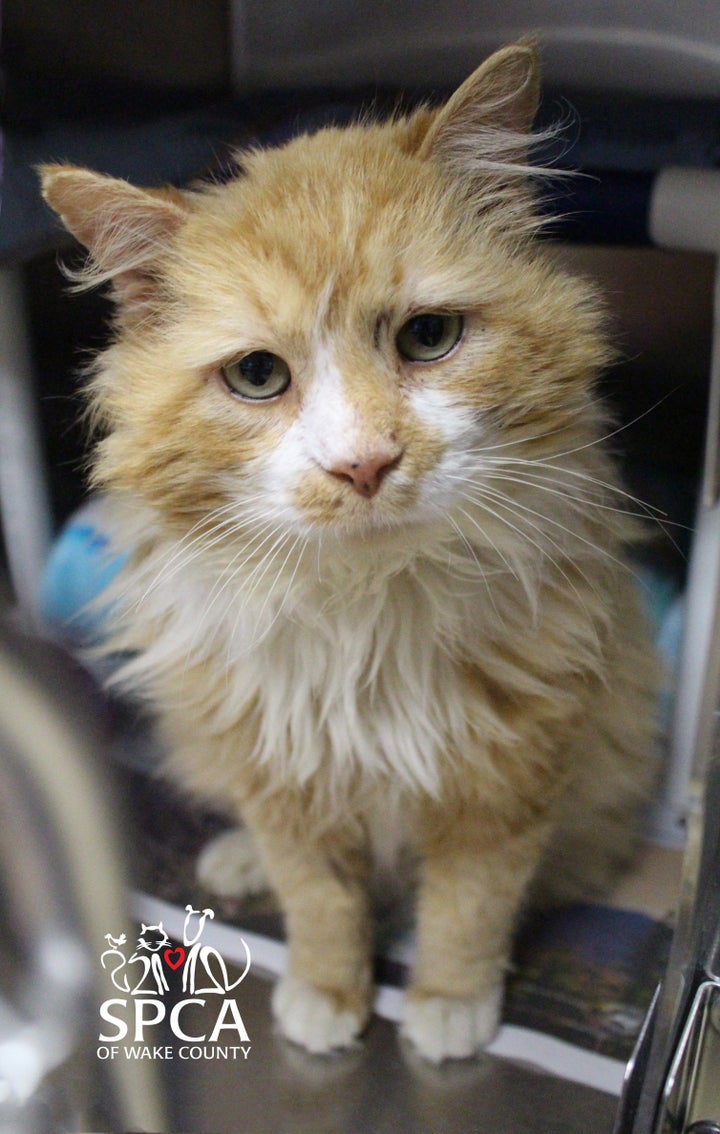 "Toby originally showed up to their home as a stray cat, and [Toby and the other cats] weren't getting along," she said.
They gave him to another family about 12 miles away, but Toby soon took off and showed up back at his former residence. That's when the people brought him to a local shelter in the Raleigh area.
Lynn didn't know why the family had asked the shelter to euthanize Toby, who is estimated to be about 7 years old. But she emphasized that it's a good thing the family brought Toby to an animal shelter, rather than abandoning him in a random location or worse.
"I think people's immediate reaction is to bash the family, rather than saying 'Hurray, the shelter saved his life,' or 'Hurray, he was adopted,'" she said.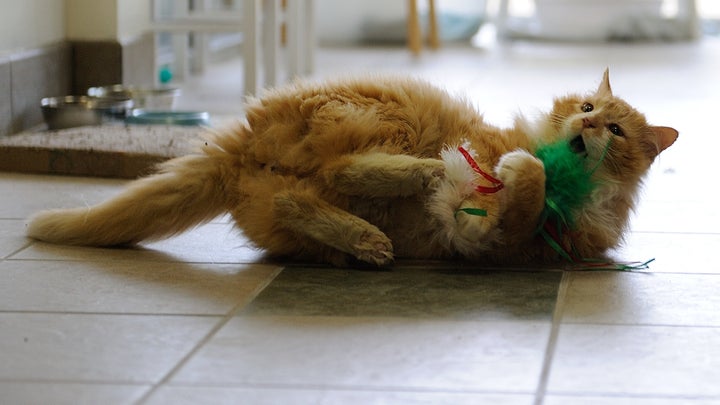 After the shelter shared the good news that he had been adopted, local and national news outlets picked up the story.
Lynn said Toby, who is "very friendly," is settling into his new life well. When he first got to the shelter, staff thought he might need to live in a home without other cats, due to clashes with other felines. However, after being neutered, Toby has mellowed out considerably and has had "no issues" with the two other cats he now lives with.
He's even inspired his new family to help even more animals by organizing a team for a local dog-walking event that benefits the SPCA. The now-famous feline also has his own Instagram account, @a.cat.named.toby.
In the end, Lynn hopes people are able to see the positive in Toby's tale.
"There are really sad stories we hear all the time about things people do to animals," she said, "But ultimately, Toby is alive and he has a wonderful new home."
Related
Before You Go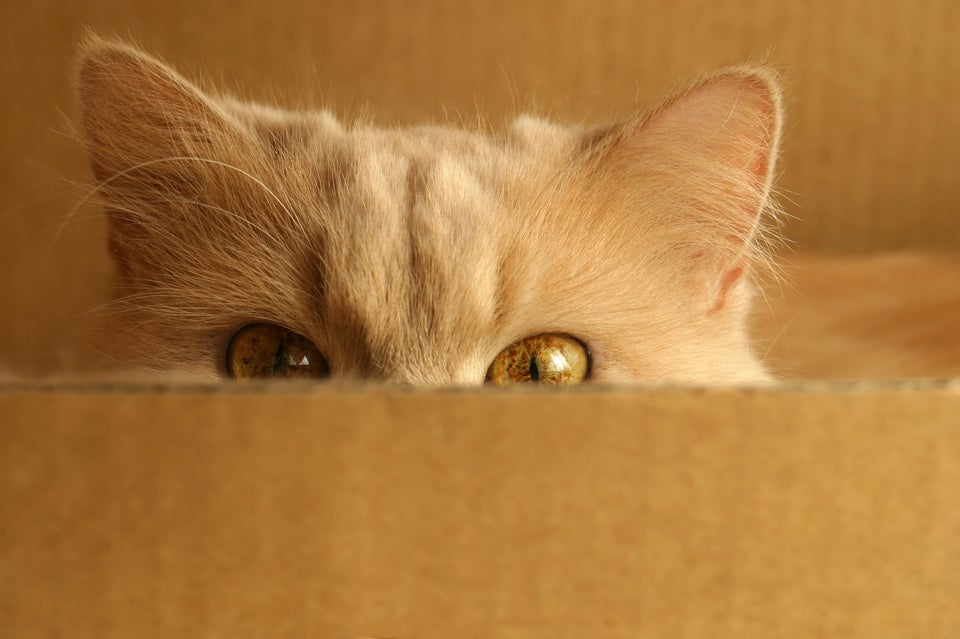 Cats In Boxes
Popular in the Community