President-elect Donald Trump will be ushered in as POTUS to the sounds of Toby Keith and 3 Doors Down.
GOP strategist Boris Epshteyn confirmed Friday that the country singer and the 90s rock group will appear during the "Make America Great Again! Welcome Celebration" to be broadcast live from the steps of the Lincoln Memorial on Jan. 19.
The official announcement was published on the 58pic2017.org site. Actor Jon Voight is also slated to appear. Broadway performer Jennifer Holliday was scheduled to perform, but backed out of the inauguration. In a letter published by The Wrap on Saturday, she apologized to the LGBT community for ever agreeing to perform.
"President-elect Trump has made it clear that this inaugural is of, by, and for the American people. The 58th Inaugural will celebrate American history and heritage, while setting the course to a brighter and bolder future for all Americans," Chairman Tom Barrack is quoted in the press release. "Above all, it will serve as tribute to one of our greatest attributes, the peaceful transition of partisan power. As Abraham Lincoln said, 'when an election is over, it is altogether fitting a free people that until the next election they should be one people.' We will be one people working together, leading together, and making America great again, together."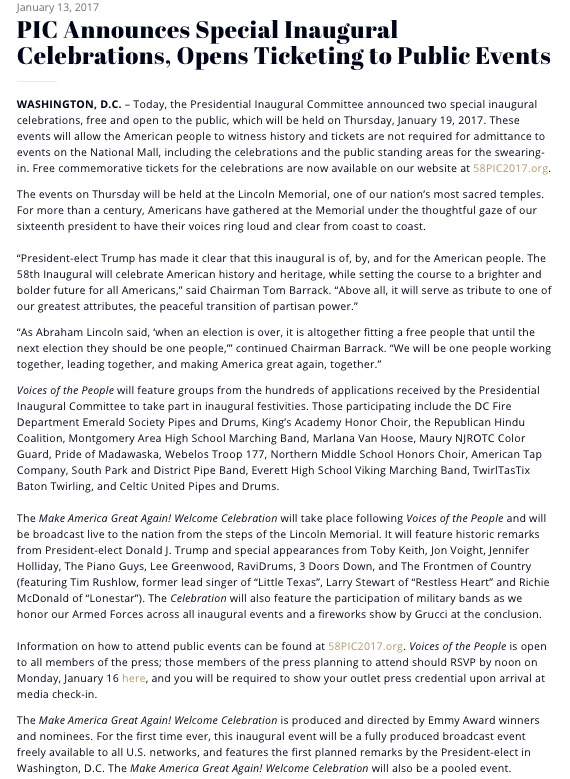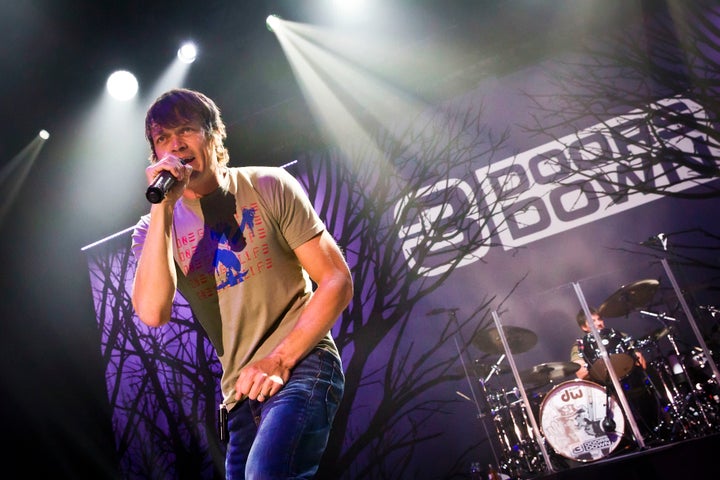 "America's Got Talent" singer Jackie Evancho has agreed to sing at Trump's inauguration ceremony on Jan. 20.
Representatives for the artists were not immediately available for further comment.
This story has been updated to reflect Holliday's cancelation of her inauguration performance.
Before You Go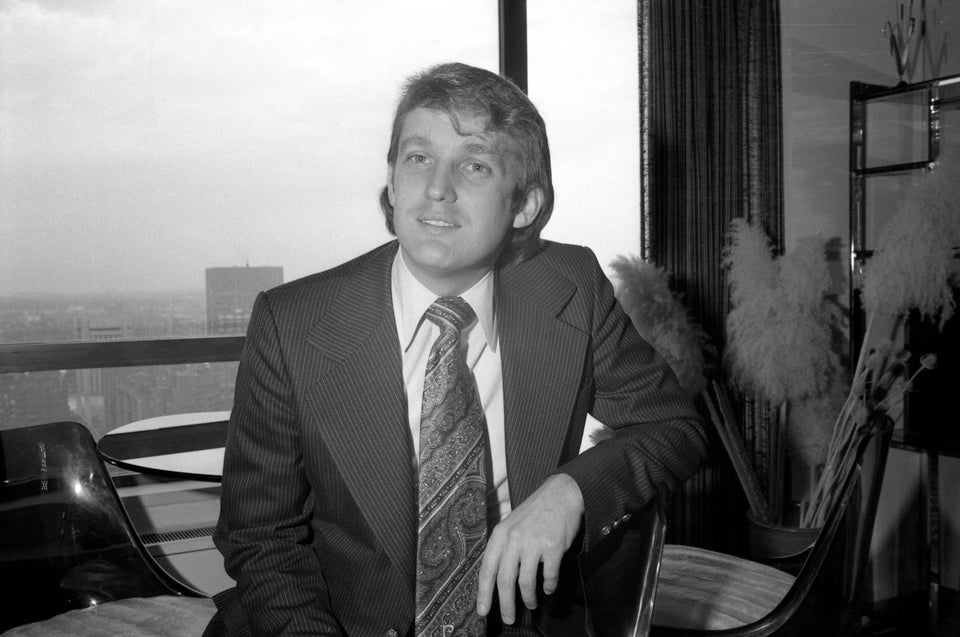 Donald Trump Over The Years
Popular in the Community