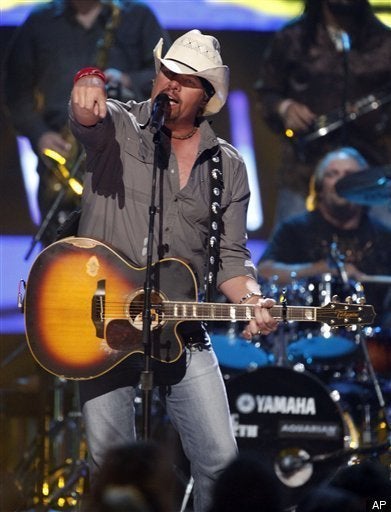 Toby Keith may have offended Asian Americans while in Norway for the Peace Prize Concert.
Dancing along as Will Smith did a version of "Rapper's Delight," Keith pulled his eyes back on the "yellow" of the lyrics, "to the black, to the white, the red, and the brown, the purple and yellow."
A rep for the Asian American Justice Center told TMZ, "Toby Keith embarrassed himself and his country, denigrated the Noble Peace Prize and offended Asians and Asian Americans by using a crude, racist hand gesture."
Keith's rep just said, "nobody at the party thought Toby was out of line."
It's at 24 seconds in the clip below.
WATCH:
Calling all HuffPost superfans!
Sign up for membership to become a founding member and help shape HuffPost's next chapter