The gun friendly state permits citizens to openly carry firearms into restaurants and bars, but state laws offer no legal guidance on drinking while openly carrying a gun. Drinking while carrying a concealed weapon is prohibited.
Additionally, Virginia state law allows bar and restaurant owners to ban weapons from the premises, as long as they prominently display a gun-free sign in the establishment. However, "No Firearm" signs in Virginia do not carry the force of law unless the property is specifically mentioned in state law as off limits to individuals with a permit or license to carry.
According to FOX, the no-guns policy at the new Virginia location drew the ire of local gun advocates who announced their dissatisfaction with Keith and his venture on the restaurant's Facebook page.
One user wrote, "That sign on the door means that I will never try your restaurant … It is a cultural thing among we Americans … It is the fact that you seek to restrict a Constitutional Right that bothers the public. This is what will cost you."
Another user commented, "I am now ashamed to say I was ever a fan of yours [T]oby. You truly are a hypocrite."
"Well, I think it's a great idea," customer Jayne Marconi told FOX. "Anywhere there's an establishment that serves alcohol, I'm going to tell you right now, alcohol can make you do funny things. So that [pointing to the "no guns" sign] absolutely makes me feel more comfortable."
Keith's franchise, which is owned by Arizona-based Capri Restaurant Group Enterprises LLC, has expanded to more than a dozen cities nationwide since opening in Oklahoma City in 2005.
Before You Go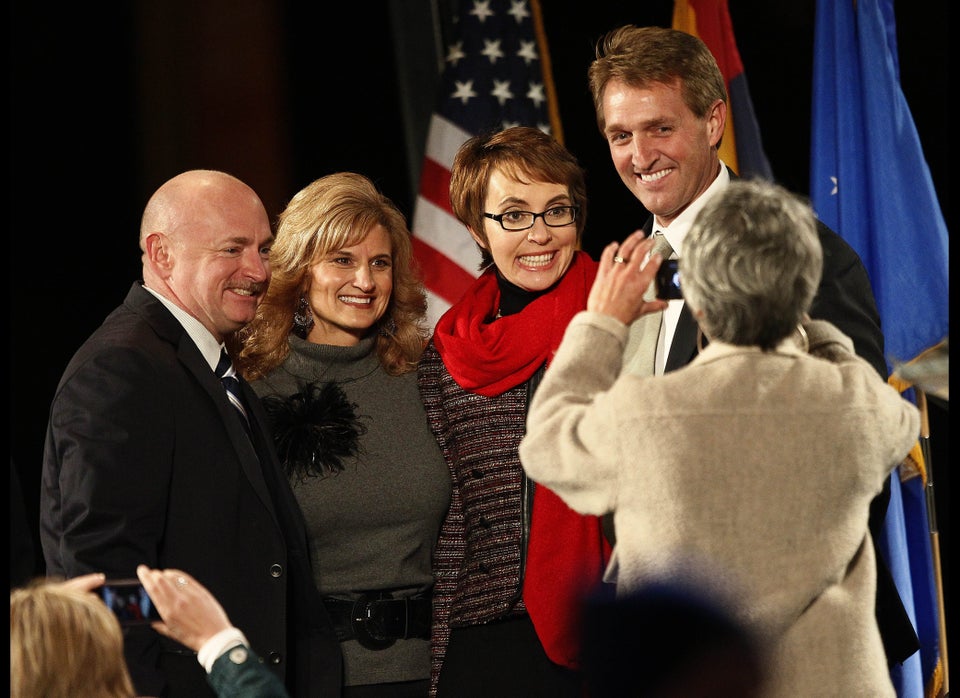 Gabrielle Giffords Shooting
Popular in the Community