Many little kids dream of changing the world, but how does someone so small make an impact on a place so big?
This 5-year-old boy from the UK may have found a way.
Story continues after photo.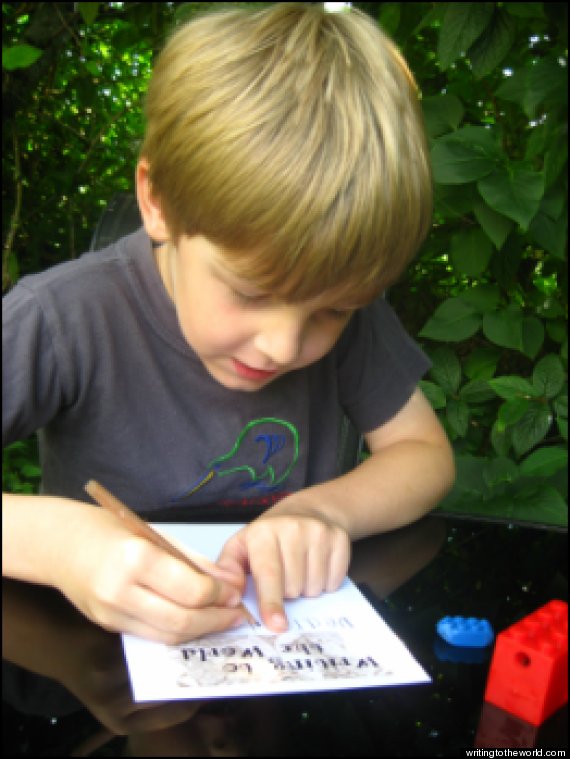 Toby Little, of Sheffield, England, is reaching out to every country in the world through a campaign of handwritten letters. He's determined to contact at least one person from each of the UN's 193 nations -- and get a response.
Toby's mission began earlier this year with a reading assignment from school. His mother, Sabine Little, told The Huffington Post via email:
In the UK, children bring books from school to read at home. Back in May, he chose a book called "A Letter to New Zealand," which describes the journey a letter takes. After reading it, he asked, "Mummy, can I write a letter to New Zealand?" –- and while I was still trying to work out how I might wing that, he said, "Can I write a letter to the whole world?"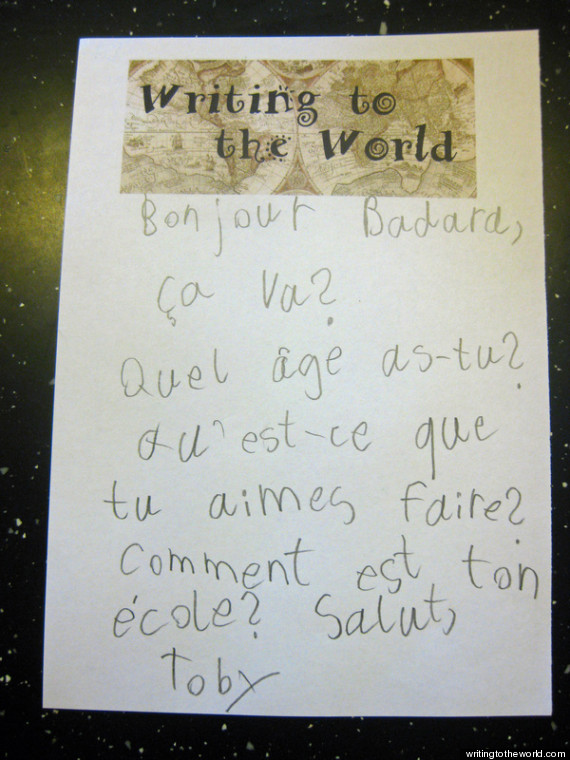 At first she thought his enthusiasm for the project would wane, but 239 letters later, Toby is still going strong.
So far he's written to 187 countries and heard back from 66 of his contacts. He now has a website called "Writing to the World" where he and his mother track his progress.
"Every country we find is celebrated as a success -– more so, the further along we get -– there are only six missing now!" Sabine Little wrote.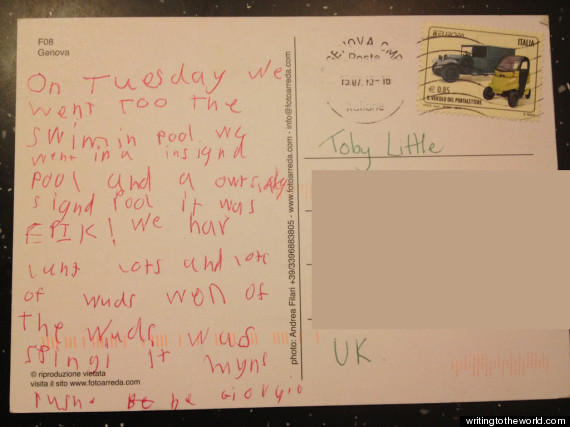 But Toby's project won't end there. The 5-year-old also wants to find a way to help the people he's connected with.
"When we started writing letters, we kicked off with easily accessible, first-world countries," his mother added. "Suddenly, we got an address for Somalia. When we researched the country, Toby was sad and asked what he could do to help. Together, we looked for a charity whose work was accessible to children."
Toby chose ShelterBox, a charity that provides for families and children who have lost everything due to disasters. Just today, Toby met his goal of raising $950 (£590) for a shelter box containing all the resources a hard-hit family might need. And his fundraising won't stop there.
What's the next goal for a boy who's already reached almost every country in the world?
"If you ask Toby, he'll tell you that it is to visit all the countries!" Sabine Little wrote.
Keep up with Toby on his Facebook page. You can also read his letters and the responses he's received on his website and help support his cause by donating here.
UPDATE: Toby recently completed his challenge of writing to every country in the world! Sabine Little told HuffPost via email, "The last country to be found was San Marino, and in total, it took four months and 304 letters to cover the 193 UN countries. He's now tackling U.S. States, Canadian provinces and Australian territories." Go, Toby!
Related
Before You Go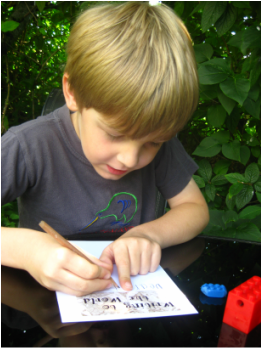 Writing To The World
Popular in the Community