Toby Smith is 7 years old ― "almost 8," as he tells it ― and even he can see that President Donald Trump's proposed border wall has some issues, especially when it comes to funding.
Toby voiced his concerns on Wednesday at a town hall with Sen. Tom Cotton (R-Ark.), asking the last question of the night in front of a boisterous, at times unruly, crowd of about 2,000 people.
"Donald Trump thinks a wall is more important than kids' games and stuff ... Donald Trump makes Mexicans not important to people who are in Arkansas who like Mexicans, like me," Toby said, speaking into a microphone on the venue's upper level. "He's deleting all the parks and PBS Kids just to make a wall."
As the crowd erupted in standing applause, Toby summarized his argument: "He's shouldn't do that. He shouldn't. He shouldn't do all that stuff for just a wall."
Cotton ignored the boy's specific concerns about public funding for PBS (which is indeed in jeopardy) and the National Park Service, focusing instead on the perceived dangers of Mexico.
"We want Mexico to be a healthy strong partner," Cotton said, after first launching into a diversion about America being a melting pot. "We want to help them to deal with their problems that they've got drug cartels and crime, and to grow their economy."
"People like parks! People like PBS Kids! And the Mexican wall? People like Mexicans!"
Loud boos and jeers interrupted Cotton multiple times.
"I asked [Sen. Cotton] about the wall and all the stuff that he was deleting," Toby said. "That Donald Trump was deleting PBS Kids just to build a wall because he doesn't like Mexicans, and he's taking down parks."
"People like parks! People like PBS Kids," he concluded. "And the Mexican wall? People like Mexicans."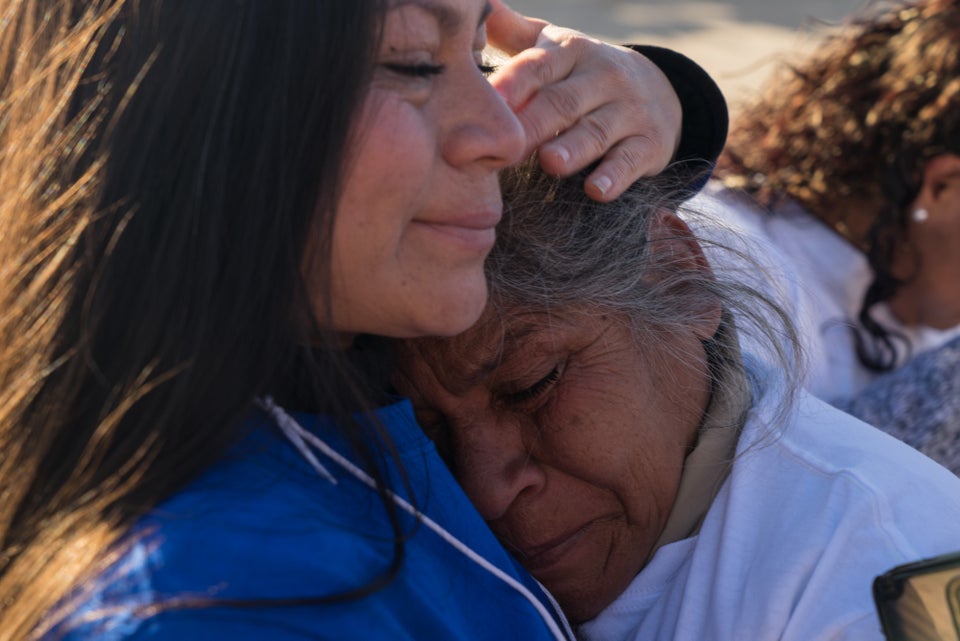 Hundreds Of Families Reunite At U.S.-Mexico Border For 'Hugs Not Walls'
Popular in the Community