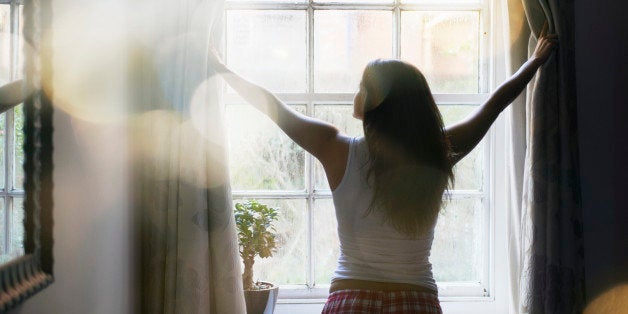 The sound was a playful jingle, not the dream-crushing BEEP! BEEP!! BEEP!!! that I'm used to.
"Good morning. It's 7:06 a.m. You're awake now, right?"
"Okay, that's good. I hope you have a good day."
I think he was from India, but I can't be sure. The phone call lasted six seconds. But it was infinitely better than hitting snooze on my screeching alarm clock, only to be jerked awake five minutes later a panic. Hearing a human voice express such concern over something as pithy as my level of consciousness -- if only for six seconds -- just felt good.
New to the app store, Wakie lets strangers wake up strangers all around the globe. Plug your phone number and desired wakeup time into the app, fall asleep, and you'll get a phone call (from anyone, anywhere on the planet!) when it's time to rise. You can then volunteer to call other "sleepies" and wake them up, too.
Wakie doesn't actually share your phone number -- the app completes cell connections for you. When you log in, Wakie simply assigns "sleepies" who need a wake-up call, with a little flag icon to denote their country of residence. If you volunteer to make the call, Wakie dials for you, lets you deliver a wakeup message or have a chat, and cuts the connection after 60 seconds.
Pardon the philosophical ramblings... I woke up in a good mood.
Related