A compassionate and charismatic physician assistant, Alvin Davis was always dedicated to providing care to his fellow Liberians. In the face of the largest known Ebola outbreak in modern history, and with limited protective gear, Alvin knew he risked his own health with every new patient he treated. Yet, he kept working, right up until he contracted Ebola himself.

On November 12, 2014, Alvin the healer became Alvin the patient. He was the first person admitted to the Monrovia Medical Unit (MMU), a 25-bed hospital operated by Commissioned Corps officers of the U.S. Public Health Service. For nearly six months, these brave Americans treated health care workers who may have become infected with the Ebola virus while responding to the current outbreak. That was their mission.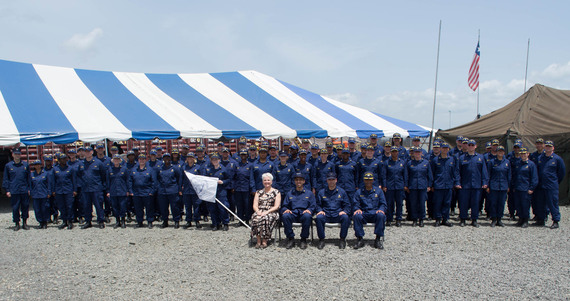 I had the privilege of meeting Alvin and members of "Team Four," the last team of Commissioned Corps officers to staff the MMU. Last week, I joined them in Monrovia as we transitioned equipment and resources from the MMU to the Government of Liberia. I was also fortunate to have met Liberia's unflappable President Ellen Johnson Sirleaf and U.S. Ambassador Deborah R. Malac.
President Sirleaf told me that having our public health officers stand up and manage the MMU was a critical signal to international relief workers that the U.S. would care for them if they got sick. I heard this sentiment echoed by numerous international organizations, as well. Our presence in Liberia bolstered global confidence in the effort and spurred a number of countries to send volunteers to assist with the Ebola response throughout West Africa.
But our role in Liberia was about more than dealing with the crisis in front of us. It was also about building and expanding the capacity of Liberian health care workers, ensuring that they would not only be better equipped to fight Ebola, but that they would be able to address the health care needs of their people going forward. The MMU became a "force multiplier," creating a positive dynamic that should benefit the region for years to come.
Over the past six months, a rotation of four teams of Commissioned Corps officers were deployed away from their families and their homes to provide life-saving care for people they'd never met before. And, although officers deploy when called upon, members of these teams - and literally thousands of Corps officers -- volunteered even before official orders were released. That's because they realized this is the very sort of event for which they joined the Corps. It's what they train for.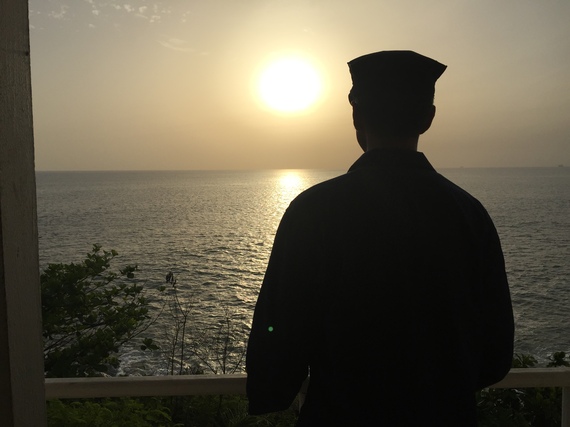 As several officers told me, it was a privilege for them to serve in this critical mission. In this effort -- as in the Corps' 217-year history -- our USPHS officers proved themselves to be the true guardians of global public health.

On the last day of my trip, I joined President Sirleaf, Ambassador Malac and Commissioned Corps officers to hand over the resources of the MMU to the Government of Liberia. Alvin was there. He spoke about his journey. As we talked, I couldn't help but think how Alvin embodied the words on the sign outside that hospital, "Today I am healed. Tomorrow I return to heal another."
When the world was afraid, we came to Liberia to offer help, healing and hope. When our neighbors needed us the most, we opened our hearts and extended our hands in service.
This is not just about Ebola. It's about the next epidemic and the one after that. We leave Liberia stronger than we found it.
I look forward to the "Magic Day" (as President Sirleaf calls it) when Liberia will be declared Ebola-free. And I am so pleased to welcome home our public health heroes with a continued appreciation for their commitment to service and to the health and well-being of our world.
Dr. Murthy is the 19th Surgeon General of the United States and serves as Vice Admiral of the U.S. Public Health Service, leading nearly 6,700 Commissioned Corps officers serving in 800 locations around the world.
Calling all HuffPost superfans!
Sign up for membership to become a founding member and help shape HuffPost's next chapter