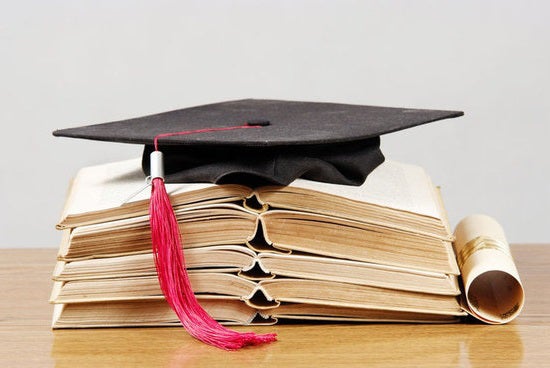 As I type this I am in Dar es Salaam, Tanzania, working at a mobile technology event with exciting and disruptive start-ups and organisations trying to create social impact. Today, I also graduate in absentia from my Master of Applied Anthropology and Participatory Development degree, with a specialisation in humanitarian action. I started this degree in July 2015, and have completed it entirely online while working full-time.
I have had a non-traditional and non-linear tertiary education experience. To make a long story very short, when I was 20 and halfway through my second year of my undergraduate degree, my Mum was diagnosed with stage four melanoma. At that point in time I lived with her, as she raised me alone with my Nanna who by then was in an aged care home with dementia. With my Mum unable to work, we had no household income. I had been working part-time throughout my study, but without hesitating realised that I needed to step up and earn a full-time income. I had retail and reception experience, so I applied for a very low-level admin role at a refugee legal charity, and managed to get the job. It was a full time position that was low paid, but I had benefits and a stable income to support our household.
For most people, that would be the end of their study – at least for a while. That is completely reasonable, as not everyone can study full-time and work full-time simultaneously. I'm fortunate that I can. I don't want to pretend it was wildly difficult for me. It wasn't. I'm beyond lucky that I can both read and write at a very high level with relative ease. This is the first time I became acutely aware of this elitism in higher education: there is a growing expectation that anyone who wants to be successful should achieve high levels of education, yet tertiary education privileges a very niche skill set. I didn't have to work as hard as other people to gain my degrees because of my inherent literary abilities – abilities I am not comfortable pretending that I worked very hard to earn. Many people I love and respect have had a much more stressful and difficult time achieving an education because these skills don't come naturally to them. Should we be privileging literacy above almost all other skill sets? I don't personally think so, though I am completely aware of the irony of this because I wouldn't be anywhere in life right now if the tertiary system wasn't wired to privilege my specific type of intellect.
While working full-time for that legal charity, I was able to gain permission from my University to enrol in online units with other high-quality institutions in Australia, and I completed my degree at exactly the same time I otherwise would have. An expected bonus arising from a personal tragedy: I ended up also having a few years of work experience in a social justice organisation. After I completed my Bachelors degree, I then completed an intensive six-month full-time qualification in Australian Migration Law and Practice, and began assisting refugees with their migration cases myself. When I realised how easily studying at night and in my weekend time came to me, I realised I didn't have to stop working in order to achieve high grades and keep studying. Since I enrolled in that first online unit, I haven't stopped.
The Australian National University (ANU) ranks as a top 20 global university, and the best in Australia. In international development, they rank top 10 in the world. But this would be meaningless to me if they weren't truly forward-thinking and innovative. They allow a number of their degrees to be completed fully online. This is rare for an 'elite' insitution. They understand that not everyone learns in the same way, and they allow different means of participating. I can't explain how much gratitude and appreciation I have for the ANU as an institution – without their flexible policies, I wouldn't have a Masters degree today.
Financing education is also an area of the system that is broken. As an Australian citizen I have access to a low-interest loan system. I've never had to pay for this study up front. As I put a four-year Bachelor's degree, a Graduate Certificate and a Masters degree onto this loan account, I'm sitting with some hefty debt. But I'm fortunate that the Australian government doesn't expect you to make repayments until you are working and earning over a certain amount – so now that I am, I should be able to pay off the entire balance within five years.
As someone who is half American, I feel grateful all the time that I didn't have to grow up there. In America, I would have been 100% expected to attend campus. I wouldn't have been able to gain my work experience while studying. If I hadn't received a scholarship or financial aid, I'd have to get a loan for my high tuition fees and pay ridiculous interest rates. In development study, Stanford sits just below ANU. So for a comparable education, I'd be in three times more debt.
I came out of a tough situation on top, but it was a consequence of many different types of privilege that lined up to make my unique pathway possible. So I accept the pride of finally having completed my degree today, but with a grain of salt for all of the other people who are disadvantaged by a rigid global system that privileges a small number of people.
This is the twelfth in a series of 52 Memoirs I will be posting weekly until April 2018. Look out for new posts every Wednesday!
Related
Popular in the Community