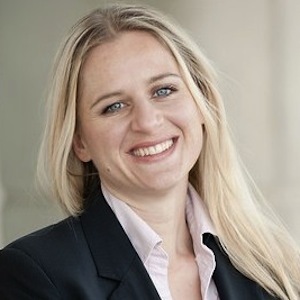 Emma Seppala, Ph.D is Associate Director of the Center for Compassion and Altruism Research and Education at Stanford University. She has examined the impact of meditation on happiness, social connection, and compassion. She has also investigated the effects of yoga-based interventions for combat veterans returning from Iraq and Afghanistan with post-traumatic stress disorder. Her research on yoga-based interventions for veterans was highlighted in the documentary "Free the Mind." Follow Emma on Twitter: @emmaseppala
What can light up your inspiration instantly?
ES: Seeing an act of love, whether it be mother and child or stranger to stranger. It never fails to move me to tears and give me a sense of deep inspiration, hope, and wonder.
What's one good question you ask a lot?
ES: "What brings you fulfillment?" Marketers try to tell us that we will gain happiness by purchasing things, looking a certain way or achieving certain status. On an intuitive level, however, we know what actually brings us fulfillment. We asked 500 people in a survey about what brings them fulfillment and the answer most people responded was: spending time with loved ones and helping others.
If now is a good time, what would you let go of?
ES: I would leave my computer, phone, and car for a slower life that's more in the present and closer to nature.
If you could experience for a day the life of one other person, whom would that be?
ES: The Dalai Lama, Thich Nhat Hanh or Sri Sri Ravi Shankar - not for their adoring fans, but to experience the extraordinary love and wisdom with which they each live their daily lives.
What do you know to be true?
ES: Love and kindness heal.