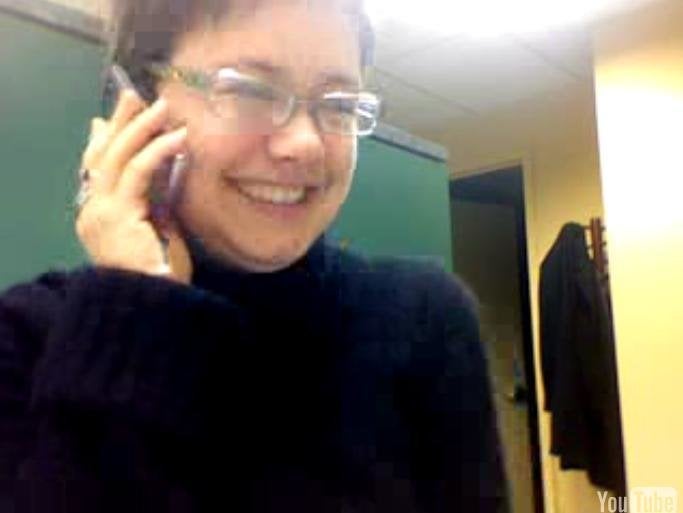 Well, just in case you missed all the carolers and cards and Peanuts cartoon specials on the topic, we're here to inform you that today is, apparently, International Laugh At Joe Lieberman Day! That's right! It's the latest in cheeky, web-supported protest and it will TOTALLY SHOW JOE LIEBERMAN FOR ONCE!
According to the holiday's website, celebrants are asked to call up Joe Lieberman's office and laugh over the phone at whatever person ends up taking the call on the other line. Then you upload a video of yourself laughing at Lieberman. Then, you tell your friends about it on Twitter, because why not? It all results in vivid, sublime videos, like this one:
OOOH, BURN! Surely this will really hurt Joe Lieberman's feelings, if he is ever informed about these videos, and if he ever develops feelings, the likelihood of either being slim to none. Basically, the timing and technique deployed here couldn't possibly be more myopic, especially considering how Lieberman's getting the last laugh anyway. How about we make the rest of the calendar year International Grow Some Mother Fracking Balls Day, and deluge the rest of the Senate Democrats?
Popular in the Community