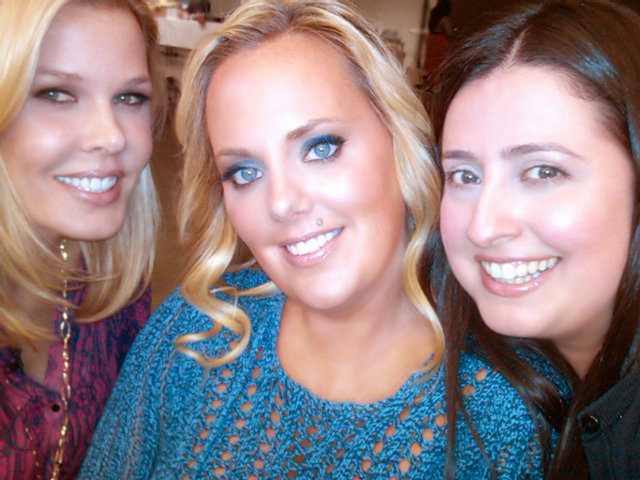 FROM LEFT TO RIGHT: Fashion Fairy Godmother Mary Alice Stephenson, Tornado Hero Mom Stephanie Decker and Celebrity Makeup Artist Nicole Bryl, Make-Up New York snap a photo together after Stephanie's makeup was complete.
Makeup by: Nicole Bryl, Make-Up New York
Hello Huffington Post Makeup Readers!
As a makeup artist in the beauty business for many decades now, I've run the gamut of what we might consider and catch phrase "vain unimaginables." For instance, it would be vain and unimaginable to not be fully stocked on Diet Cokes at any given photo shoot for fear of bloating. It would also be vain and unimaginable to wake up to a huge pimple the morning of your big movie premiere and not be able to fully conceal it and it would most certainly be vain and unimaginable to run out of individual eye lashes while getting someone ready for their red carpet event with fear that their eyes might not "pop" enough (it's happened to me and the experience is frightful believe you me). But in actuality, we beauty nuts have absolutely zero understanding of the true meaning of unimaginable vanity.
Tornado Hero Mom and all-American beauty Stephanie Decker, enduring an immensely unimaginable life altering physical experience, has now quieted even the shallowest of folk. Her positive attitude and courageous spirit is inspirational to so many of us and it was with great humilty to be asked to take part in her Big Surprise Mother's Day Makeover at Milk Studios in NYC.
Follow me on Facebook for all the Nicole Bryl, Make-Up New York photos.

The Big Surprise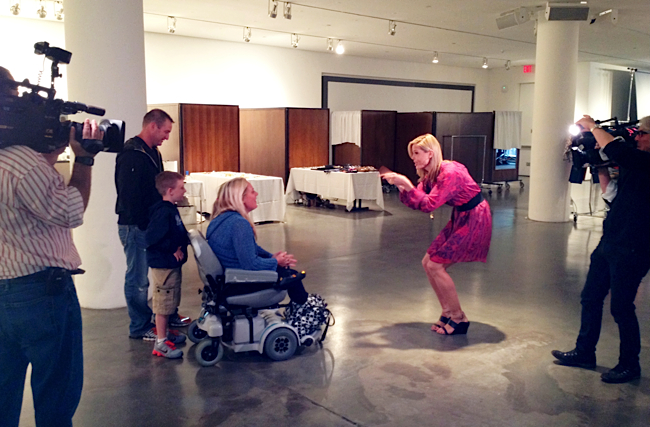 Stephanie Decker and family entering Milk Studios in NYC where Style & Beauty Expert Mary Alice Stephenson and Today Show camera crew were standing by for the reveal of Stephanie's Big Surprise Mother's Day Makeover.
How This Day Came To Be
What happens when the #1 morning show, teams up with the #1 Fashion Fairy Godmother,
to makeover the #1 Hero Mom of the year? Laughter, exhilaration and joy of course!
This week, The Today Show, knowing quite well the stellar reputation Mary Alice Stephenson has for using fashion to inspire, empower and heal those that are down and out contacted Stephenson first, asking that she play Fashion Fairy Godmother to Stephanie Decker and her family as a surprise Mother's Day gift to Stephanie which would in effect create new and exciting memories that could last a lifetime. Always the first to lend a hand, MA, (as many of her friends call her) was absolutely happy to dive in! The Deckers, having recently lost all of their belongings in a devastating tornado that took Stephanie's one leg above the knee and her other foot while shielding her eight-year-old son and five-year-old daughter from the tornado which also flattened their dream home in Henryville, Indiana, were undoubtedly due for as much good spirit as possible. Stephenson, who magically has a way of engaging even the most curmudgeon of people to become enthusiastic about contributing selfless acts to people they don't even know, had the whole room beaming with elation and merriment by days end. A testament that sometimes it's just down right healthy to think of nothing but hair, makeup, clothing and accessories for a few hours! Thank you Mary Alice for including us all in on this extraordinary day you put together for Stephanie and her family and thank you Stephanie Decker for showing me that you can continue living life with a superb and cheerful spirit even when the most unimaginable may occur! You're one heck of a cool gal and pretty to boot!!!! Happy Mother's Day!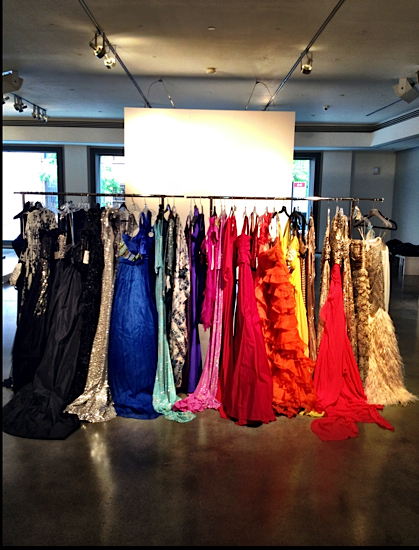 Gowns, clothing and accessories were generously donated by Albright Fashion Library and top designers such as Tommy Hilfiger, Ralph Lauren, Calvin Klein, Hugo Boss, Victoria's Secret, Coach, Michael Kors, Hello Kitty & Shawn White & Gwen Stefani for Target.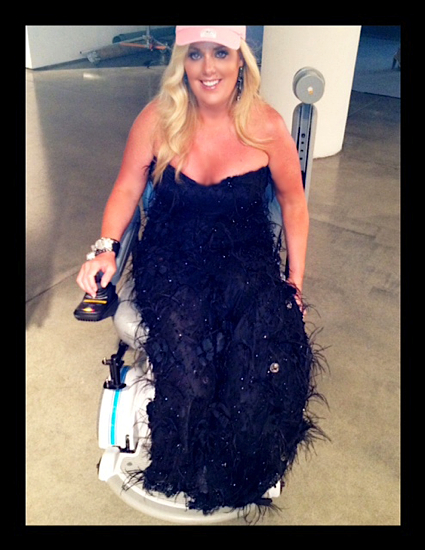 A joyful moment as Stephanie Decker shows off her Lorena Sorbu gown
and Glyneth B and LANVIN jewels.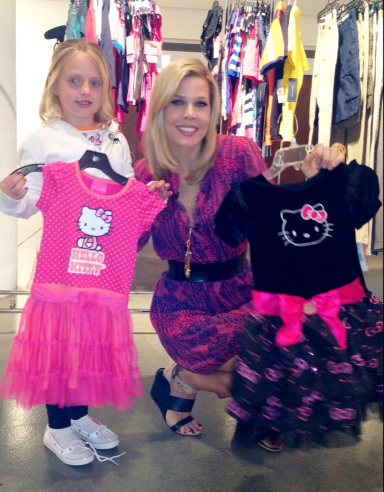 Mary Alice Stephenson helps Reese Decker choose the perfect Hello Kitty outfit for the shoot.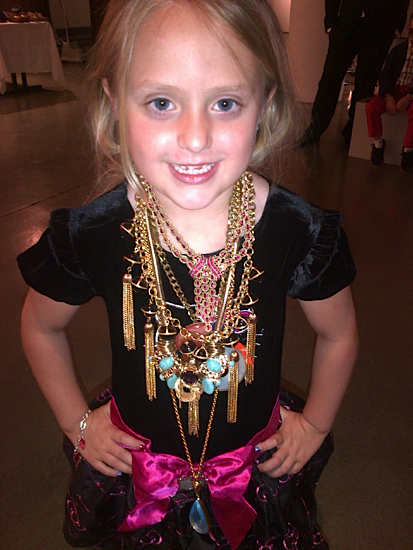 A fashionista in the making Reese Decker in head to toe Hello Kitty bejeweled herself for the photo.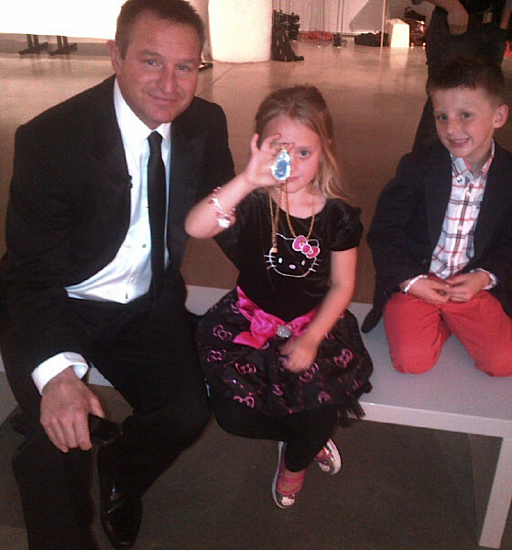 Husband Joe Decker looking dapper in his Hugo Boss Tuxedo while son Dominic Decker
sported the always cool Tommy Hilfiger.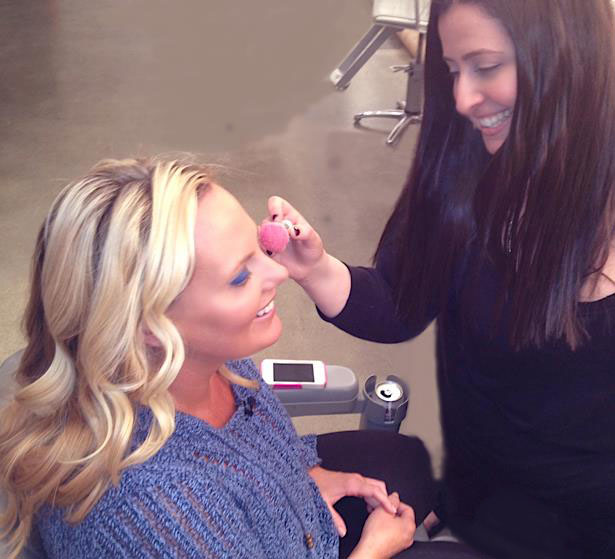 Stephanie Decker exuberant as she gets her makeup glam on by Nicole Bryl, Make-Up New York.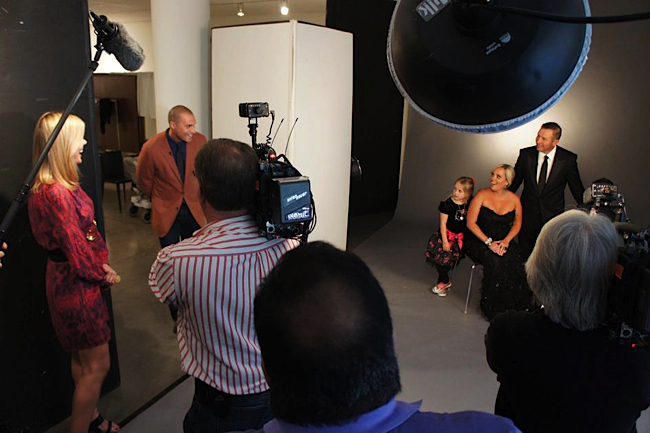 Mary Alice Stephenson invited friend and world famous celebrity photographer Nigel Barker over to surprise The Deckers (once their makeovers were complete) with their very first family photo shoot after loosing all of their belongings in the tornado.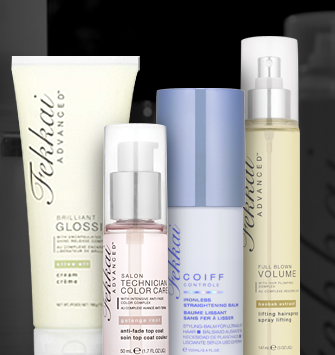 All four members of the Decker family were Styled by senior hair stylist at the Fekkai Soho Salon Lindsay Block
using all Frederic Fekkai styling products.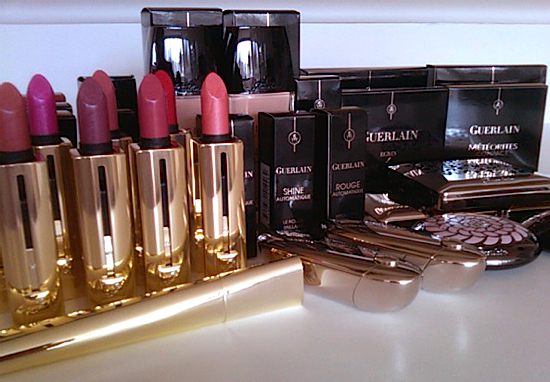 Makeup used on this shoot was kindly donated by Guerlain & The Guerlain Spa in NYC.
All makeovers were executed by Nicole Bryl, Make-Up New York .
To watch The Today Show video footage from our
Surprise Mother's Day Makeover Shoot CLICK HERE.

Popular in the Community