"Today" isn't taking Katie Couric's return to morning television lying down.
Couric helped "Good Morning America" throw a lit match onto the simmering morning show wars when she revealed on Thursday that she would co-host the ABC show for a week starting this Monday. It's widely seen as the biggest attempt yet by "GMA" to break the fabled 16-year ratings winning streak that "Today" has held.
Beyond all of the ratings prestige, the morning shows are the financial linchpins of their news networks, meaning that there is a great deal on the line for everyone involved.
With "GMA" giving "Today" a run for its money in the ratings, the NBC show quickly struck back on Saturday, releasing a juicy promo of its own announcing that a "legend" will be returning to "Today" sometime on Monday.
"IT. WILL. HAPPEN," a bombastic announcer booms, suggesting an event of epic proportions. Of course, the ad does not say exactly when on Monday the "legend" will be revealed -- just in case anyone was thinking of switching to watch Couric for even a second.
Even more surprising, "Today" also announced that Sarah Palin will co-host the show on Tuesday, promising that she would "reveal a different side of her."
Monday also features an appearance by Oprah on "CBS This Morning." With all three shows pulling out the big guns, it is sure to be one of the most closely watched mornings in some time.
Related
Before You Go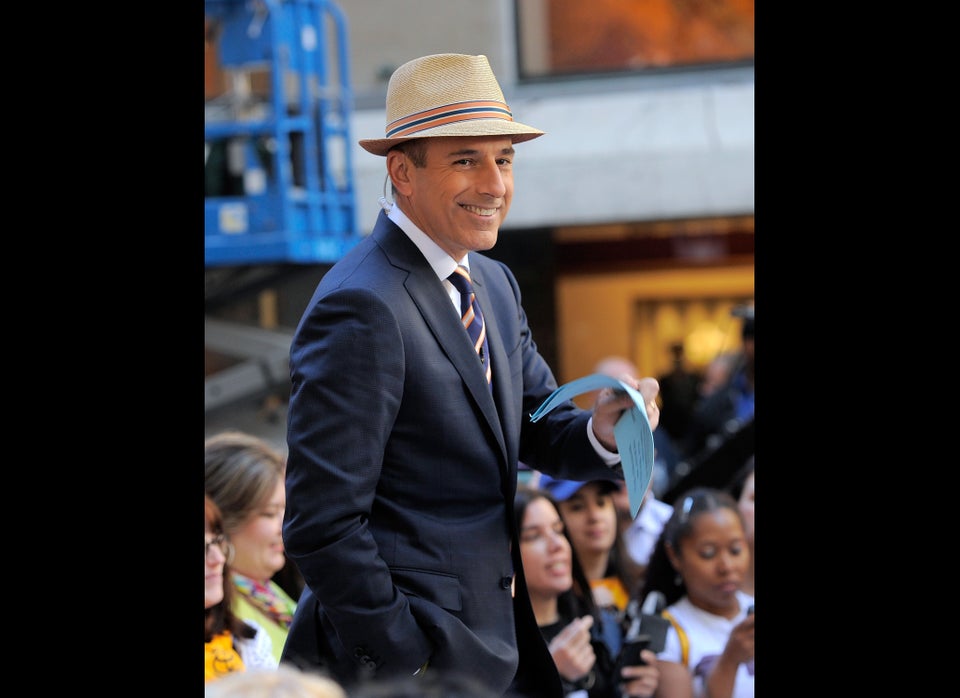 Morning Show Hosts
Popular in the Community