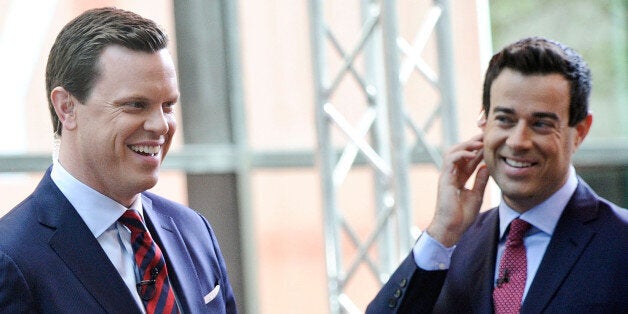 How do you beat an on-air prostate exam? With an on-air testicular exam, of course.
Geist's wife, Christina, greeted the news with mild amusement, asking her husband on Twitter, "Really honey?" to which he replied, "It was @CarsonDaly's idea."
The ballsy segment will air in addition to the network's regularly scheduled "No-Shave November" initiative, which raises donations for research into prostate and testicular cancer. "In support of these causes," an NBC release reads, "the men of the TODAY show including anchors, hosts, and many producers and crew members, will forego shaving for the entire month."
According to NBC, last year's effort raised more than $100,000 for the causes.