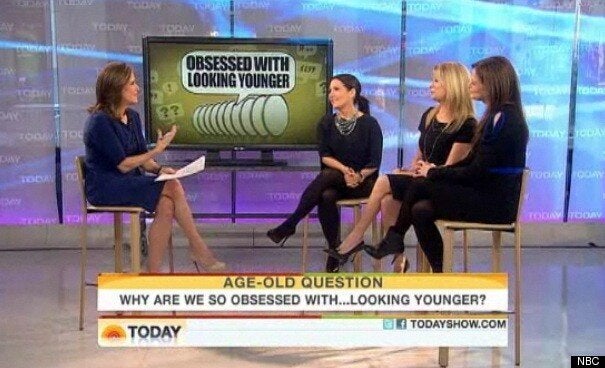 The desire for a youthful appearance is an age-old phenomenon, but with the growing number of teenagers turning to plastic surgery and the belief that a beauty premium exists in the workplace, some women have just about had enough.
Today's Meredith Vieira and Kathie Lee Gifford sat down to talk about the American obsession with looking younger with make-up artist and CEO Bobbi Brown and Galina Espinoza, the Editor-in-Chief of Latina.
An American preoccupation with celebrities and "the lure of the fresh young face" makes it "hard for women to feel they can age with dignity and grace in this country," says Espinoza.
The women all agree that embracing aging involves changing your mindset rather than trying to turn back the clock. "It's about resetting your brain... It's not about how you look; it's how you feel and how you think," says Brown.
Gifford approaches the aging process with her trademark sense of humor, but also through a so-called "spiritual lens," asserting, "The women who are obsessed with staying young are women who do not understand or believe that they are already incredibly valued... If you understand there is a purpose for you right now, then you are not looking backwards and mourning what's past."
But when Vieira expresses a fear of being invisible, a sentiment shared by many women in their 50s, Gifford counters by reminding her that "you don't become invisible to the people who love you. Your husband, your family, friends, me."