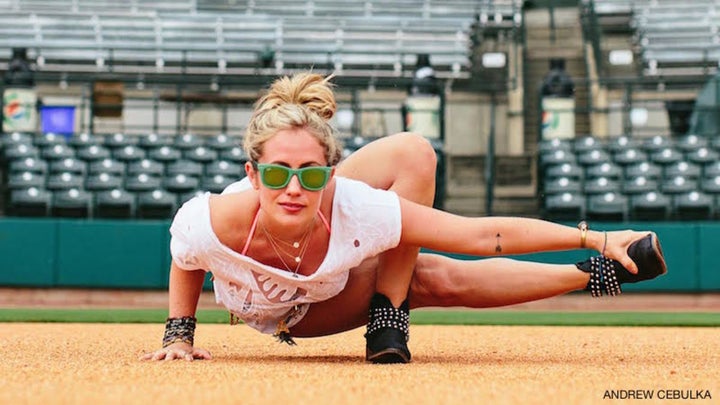 One thing I like best about yoga is the balance poses.
When you're discussing the fate of the earth, on one hand; and the world's next great fortunes to be made, on the other; it helps to have a balanced perspective. Which is why I am launching a "Thing 1 Thing 2"* Sprint today.
Thing 1, Thing 2. Thing 1 is a problem; Thing 2 is a solution. Yin and yang. Bad news, good news. Challenge and Opportunity. Balance.
Think of this "sprint" as your personal daily tonic for bad news and good news: a series of shots to quaff your Sustainability IQ.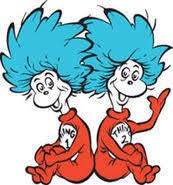 THING 1: This elegant new data visualization displays monthly heat data. It's a deceptively beautiful array; it tells a story that isn't pretty.
Here's the upshot of this image, from Climate Central's senior science writer Brian Kahn: "This March marks a whopping 627 months in a row of warmer than normal temperatures. If you were born after December 1964, you've never experienced a month cooler than average on this planet."
And in the global temperature chart below: "Each month is represented by a box. Cool blues have been disappearing, replaced by waves of unending heat. Climate change is likely to continue the streak of warmer than normal months into the foreseeable future as temperatures keep marching upward."

THING 2: Paul Hawken, the eminent climate-change thought leader, unveiled his Project Drawdown this week. Brashly (and understandably) subtitled "the most comprehensive plan ever proposed to reverse global warming," it's a cheerfully bound coffee-table book. It's also a movement, with an all-star advisory panel and a staff of 200+ scientists and researchers around the world. Led by Hawken, and supported by NextGen founder and all-in planet benefactor Tom Steyer, for this first effort they've compiled 100 examples of solutions that take us to zero carbon emissions: microgrids, lighting, ocean farming, conservation — it's all here, along with the people making them work. Curated for easy consumption. Must-reading for investors.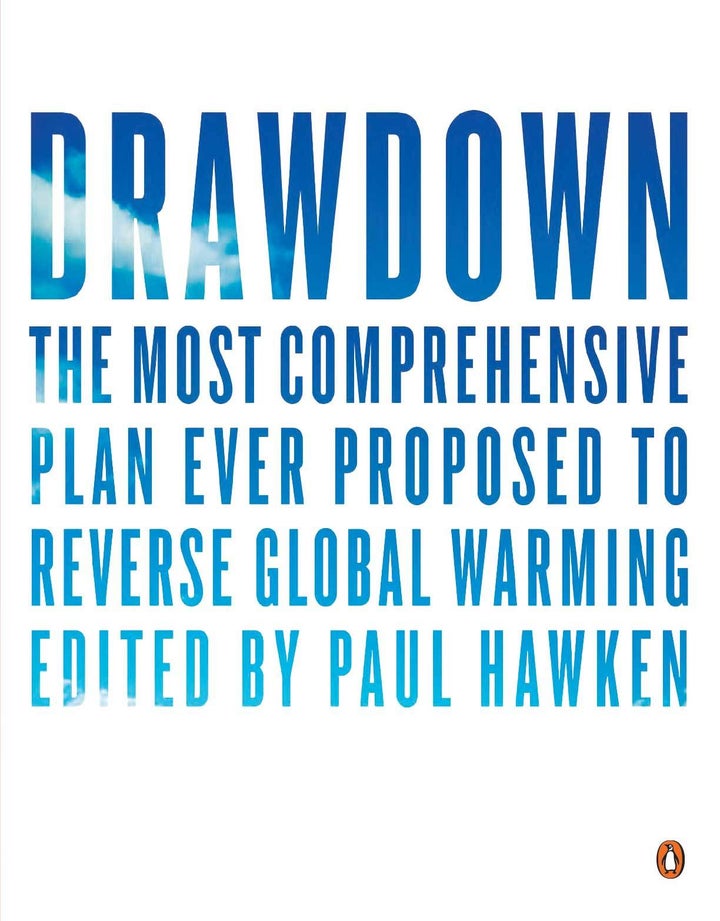 "The stakes could never be higher," Steyer writes in his forward. If it didn't startle you the first time, that sentence might bear re-reading. Are we inured to the urgency of this situation?
Speaking of smart guys, even Joel Makower, a critic of renowned discretion and intellect, likes the Project Drawdown book. He says it's the first one "to provide the insight and inspiration, backed by empirical research and data, that could enable companies, governments and citizens to attack the climate problem in a holistic and aggressive way... Most of the solutions can be undertaken with little or no new laws or policy, and can be financed profitably by companies and capital markets. At minimum, Drawdown is likely the most hopeful thing you'll ever read about our ability to take on global warming."
Get your hands on the book, check out the website, and follow this buzz for your dose of restorative balance today.
*Note: Apologies to Chris Hayes, MSNBC pioneer of Thing 1 Thing 2; and to Dr. Seuss.
Popular in the Community