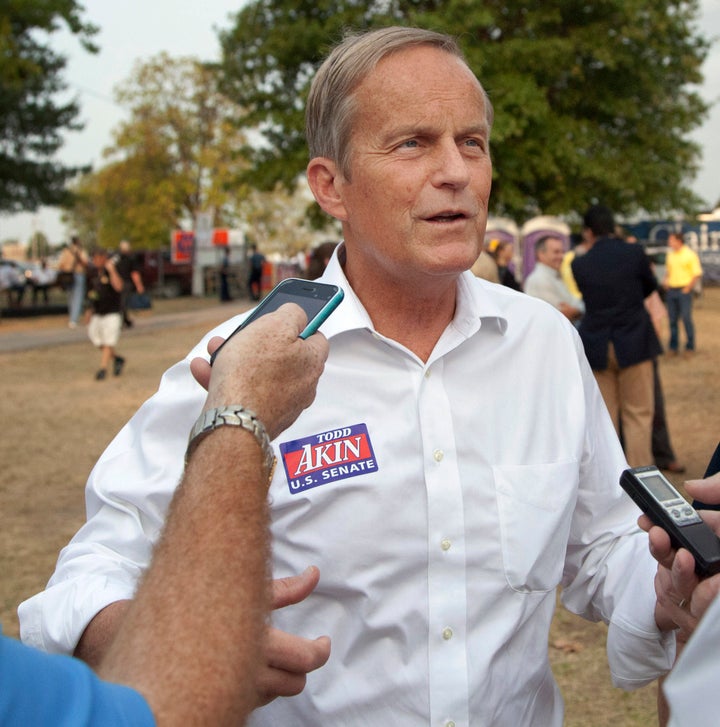 WASHINGTON -- Todd Akin was effectively tied with Sen. Claire McCaskill, 44 percent to 43 percent, in a poll released Monday night by the Democratic firm Public Policy Polling. That's little different than PPP's last poll in May, which found Akin leading 45 percent to 44 percent.
The new survey, conducted from 6 p.m. to 9 p.m. Central time, found that while 75 percent of Missouri voters thought that Akin, a GOP congressman from Missouri, was inappropriate in his comments Sunday about "legitimate rape," they still planned to vote largely among party lines.
HuffPost Pollster's chart, which tracks all publicly available polling, shows Akin ahead by about 4 percentage points.
A SurveyUSA poll of 500 voters conducted Monday found that 54 percent thought Akin should drop out after hearing audio of his comments, and that 55 percent did not believe his later assertion that he misspoke. A third of Republicans said Akin should exit the race.
Only 6 percent of the Republican women in the PPP poll said they planned to vote for McCaskill. McCaskill led by 10 percentage points among all women, while Akin led by 14 points among men.
The full extent of the fallout from Akin's comments is still difficult to determine as calls for his withdrawal from the race mounted Monday. As HuffPost's Mark Blumenthal notes:
Most pollsters call for several days in order to contact hard-to-reach respondents, and many believe that tracking polls conducted in the immediate wake of a major development can produce fleeting "bumps" in opinion that quickly recede.
PPP polls have consistently shown the Missouri race as slightly more competitive than other polls.
The PPP poll used automated calls to survey 500 Missouri voters. It has a 4.4 percent margin of error.
Before You Go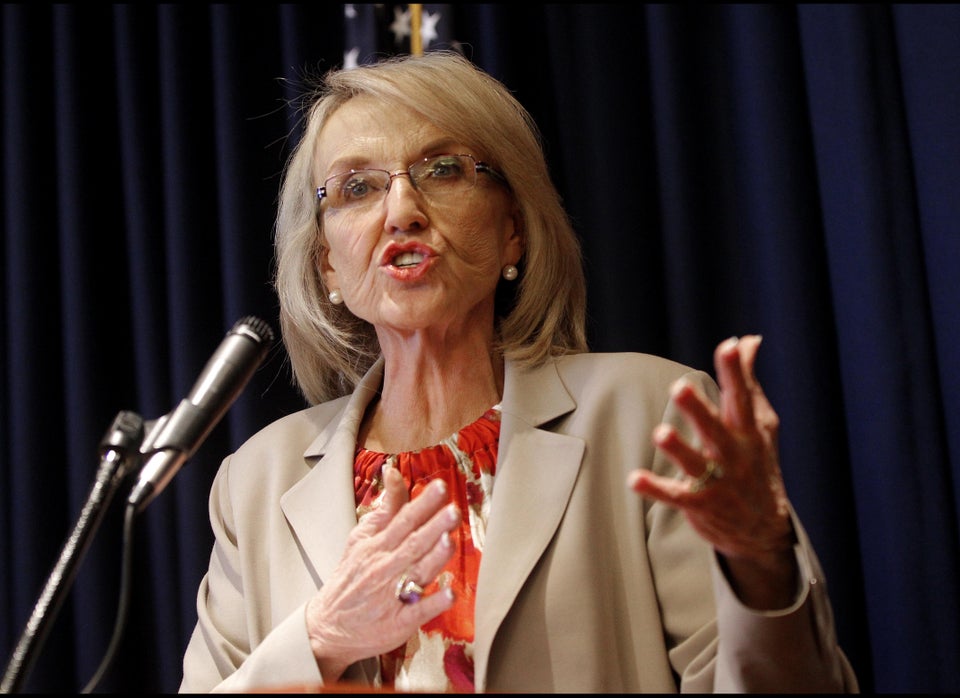 Political Reaction To Akin 'Rape' Comments
Popular in the Community