 Republican Senate candidate Todd Akin (Mo.) told reporters on Thursday that his opponent, Democratic incumbent Claire McCaskill, was much more "ladylike" in her 2006 campaign against Sen. Jim Talent (R-Mo.) than she is in her campaign against Akin.
McCaskill "had a confidence and was very much more sort of ladylike," Akin told a Bloomberg reporter at a stop on his "Common Sense" bus tour in Jefferson City, Mo. "In the debate we had Friday, she came out swinging, and I think that's because she was threatened."
McCaskill's spokesperson did not immediately respond to a request for comment.
Akin, famous for his comment that victims of "legitimate rape" have physical mechanisms that stop them from becoming pregnant, has been angling for the support of women in Missouri by campaigning with anti-feminist icon Phyllis Schlafly. Schlafly has been an outspoken opponent of birth control access, equal pay for women, paid maternity leave and LGBT rights.
Akin's comment about McCaskill on Thursday is not the first time a male politician has accused a female colleague of not being ladylike. Rep. Allen West (R-Fla.) told Rep. Debbie Wasserman Schultz (D-Fla.) in a 2011 email, "you are not a Lady" and "shall not be afforded due respect from me!"
And when Rep. Michele Bachmann (R-Minn.) interrupted Sen. Arlen Specter (D-Pa.) during a 2010 radio interview, he told her, "I'm going to treat you like a lady. Now act like one."
UPDATE: 4:35 p.m. -- Sen. Patty Murray (D-Wash.) called on the Republican Party to denounce Akin's remark about McCaskill and revoke its support for the GOP Senate candidate.
"Todd Akin is at it again with another comment that's demeaning to women and offensive to all," she said in a statement. "What's truly astonishing is that the national party embraced Todd Akin yesterday and now refuses to repudiate his statement. Unless the national party condemns Todd Akin and his latest comments, every Republican candidate in the country will be held accountable for their support of Akin's beliefs and sentiments."
CORRECTION: An earlier version of this story incorrectly identified former Sen. Arlen Specter as a member of the House of Representatives.
Support HuffPost
The Stakes Have Never Been Higher
Before You Go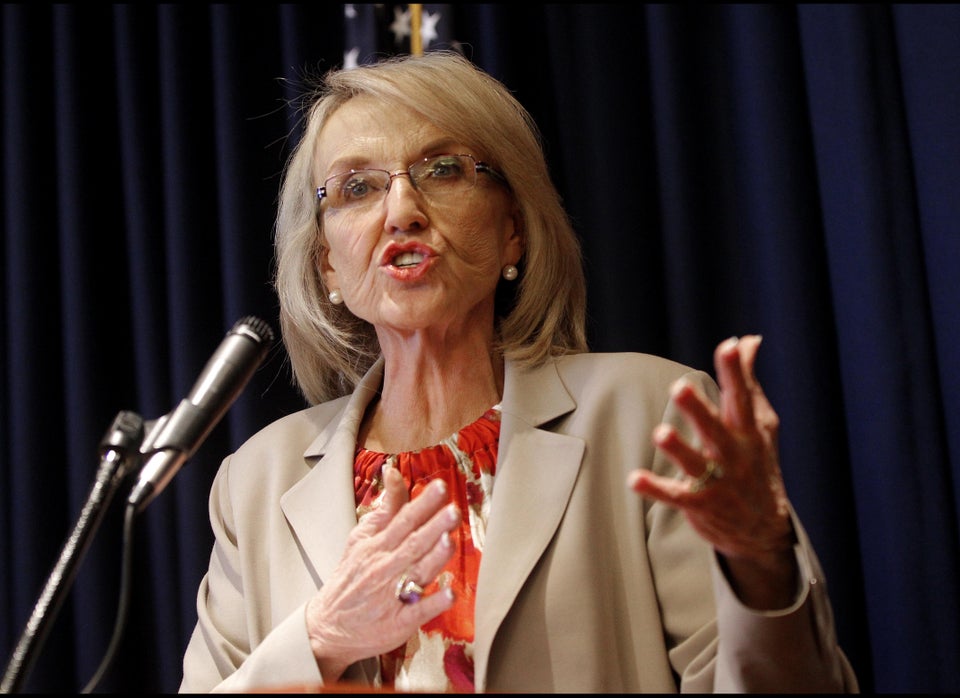 Political Reaction To Akin 'Rape' Comments
Popular in the Community