 WASHINGTON -- For all the furor over Republican Rep. Todd Akin's assertions about "legitimate rape" and his subsequent denunciation by many Republicans, one thing remains true about his bid to topple Missouri Democratic Sen. Claire McCaskill: He still has a strong chance to win.
"Yes, he can," Missouri state Sen. Scott Rupp (R-Wentzville) told The Huffington Post.
"I would not say it's an uphill fight," said George Connor, head of the political science department at Missouri State University.
Other prognosticators said they think Akin's jaw-dropping assertion that women who are raped don't become pregnant so offended moderates and independents that he most likely will lose to McCaskill by five or six percentage points.
Akin's easiest route to victory is via a Mitt Romney landslide.
"If Romney, wins by 7 to 8, I gotta think Akin wins," said former Missouri state Sen. Jeff Smith (D-St. Louis), now a professor at the New School in New York.
But even lacking that, Akin has factors working in his favor.
"Missouri is as a state more conservative now, ideologically, than it was six years ago when Claire McCaskill won," said Connor, noting that McCaskill beat Sen. Jim Talent by less than 50,000 votes out of more than 2 million cast.
Smith figured Akin could win by pulling about two-thirds of the vote in south central and southwest Missouri, where voters are strongly anti-abortion. Then Akin needs to haul in around 55 percent in northern and southeast Missouri, and he has to lead outside of the Kansas City and St. Louis environs.
McCaskill likely will still do well in St. Louis in the east and Kansas City in the west, as well as some of the smaller cities in between those two Democratic poles, as she did in 2006.
But, Connor said, the demographics of the state have changed, and fewer Democrats live there.
"The state is less Democratic demographically than when she won," Connor said. "The population in St. Louis and St. Louis County has gone down. The fastest growing counties are Christian County, and St. Charles County, where Congressman Akin is from."
The problem for Akin is that in the shock following his legitimate rape comments, many voters in the more moderate, Republican-leaning areas were repulsed, leading to his precipitous drop in the polls.
But Connor and others said many voters have gotten over that initial shock. Rather than focus on the absurdity of Akin's statement, they've turned back toward the traditional positions of anti-abortion versus pro-abortion rights, as well as remembering how little they like McCaskill or President Barack Obama.
"At the end of the day, nobody who supported Congressman Akin is going to say 'Oh Jeez, what a jerk.' They're so divergent on such a plethora of issues," Connor said. "It really has moved back into the right-to-life discussion, and there's not a lot of gray area there."
"If you run well enough Outstate [in rural Missouri] and don't get shattered in the city and suburbs, you can win," said Rupp.
Still, Akin is damaged, and needs to deflect attention from his self-inflicted wound.
"He basically has to remind everybody that he's the Republican alternative to Claire McCaskill, and he has to try to shift the focus onto her, rather than him," said University of Missouri political scientist Peverill Squire, who said he thinks McCaskill has the inside track. "The problem for him right now is it's not clear he's going to have the financial resources to do that." Akin is running on a shoestring, and can barely afford TV advertising, Squire said.
"McCaskill was very smart, and saved all her money until 5:01 Tuesday afternoon," Squire said. "She wasn't going to do anything to push him out of the race, so she's got a lot more stashed away right now and she's already beginning the bombardment."
McCaskill had nearly $3.5 million in cash at the end of the last reporting period, compared with Akin's $532,000, according to data maintained by the Center for Responsive Politics.
Akin is trying to bridge that gap with outside help, getting fundraising assists recently from Newt Gingrich and Rick Santorum -- both conservative favorites from the GOP presidential primary. Even the National Republican Senatorial Committee, which had repudiated Akin and withdrew its funding, seemed like it may bring its checkbook back to the Show Me State. Its chairman, Texas Sen. John Cornyn, said Friday that was unlikely. Smith and others said they expect outside groups to take another look at Missouri as other Senate races tilt toward Democrats, which should provide Akin with support.
Democrats have also noticed the tightening. New York Sen. Kirsten Gillibrand put out a fundraising appeal to her extensive list on McCaskill's behalf Friday. "The latest poll has him ahead of Claire by one point. The Republican leaders who called on him to drop out have backtracked. They're so desperate to take the Senate that they're now funding vitriolic attacks against Claire," Gillibrand said.
Republicans lower on the ballot, in particular state legislative candidates, may have lost more than Akin. Rupp said many have lost funding and support in the wake of Akin's comments and will not have outside funds available for rescue attempts. "The ironic thing is the rest of the ticket will suffer more than he will," Rupp said. "Any tidal wave for Republicans has been eliminated for Republicans."
A big key will be turnout. With neither the presidential race nor the other statewide races generating much attention in Missouri, it could come down to the enthusiasm that McCaskill and Akin can tap in their bases. That appears to favor Akin, who can reap the energy of the Tea Party and religious, conservative groups.
It all adds up to another nail-biter on election night, many of the observers said.
"We'll be up late," said Connor. "I'll be surprised if this doesn't come down to the wire, and we'll be in single digits."
"It will come down to midnight to know who won," Rupp said. "I still think he can win."
Before You Go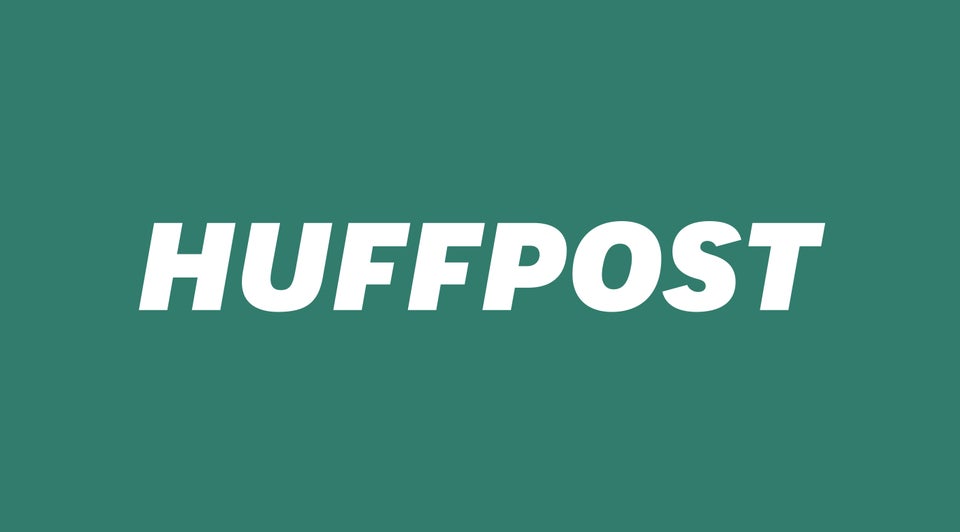 2012 Senate Race Polls
Popular in the Community