In an interview with KSDK-TV aired Thursday night, Akin was asked whether he regretted making those statements.
"Of course," Akin replied. "Of course you regret it. You think what it would have been like if I hadn't done that."
"I've relived that moment many, many times," he said.
Incumbent Sen. Claire McCaskill (D-Mo.) handily defeated Akin by more than 15 percentage points in their November 2012 race. One contributing factor to his demise was the infamous Aug. 19, 2012 KTVI-TV interview, where he claimed that victims of "legitimate rape" rarely get pregnant.
"From what I understand from doctors, that's really rare," Akin said. "If it's a legitimate rape, the female body has ways to try to shut that whole thing down. But let's assume maybe that didn't work or something. I think there should be some punishment, but the punishment ought to be on the rapist."
Immediate backlash ensued, with Republicans urging Akin to drop out of the Senate race. But he chose to stay in, vowing in an Aug. 21 radio interview that he was around "for the long haul."
"I misspoke one word in one sentence on one day, and all of a sudden, overnight, everybody decides, 'Well, Akin can't possibly win,'" he said in a separate interview hosted by Republican presidential candidate Mike Huckabee, the Associated Press reported. "Well, I don't agree with that."
Akin reflected on that element of the campaign Thursday night as well, detailing the pressure that was coming from both the party and the people. In the end, he stuck with the latter.
"There was a very, very strong grassroots element saying don't you give in to those party bosses," Akin told KSDK. "You stay in there and you keep fighting."
Akin's fighting spirit could result in a political return someday. He is not ruling "anything out," adding Thursday that any future decisions would depend "on the circumstances."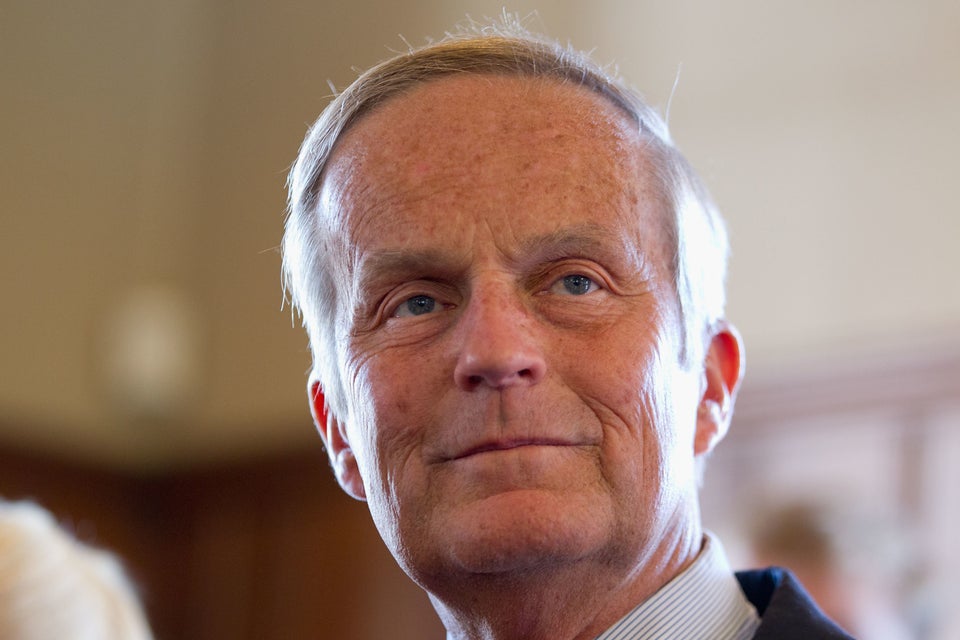 Todd Akin's Greatest Hits