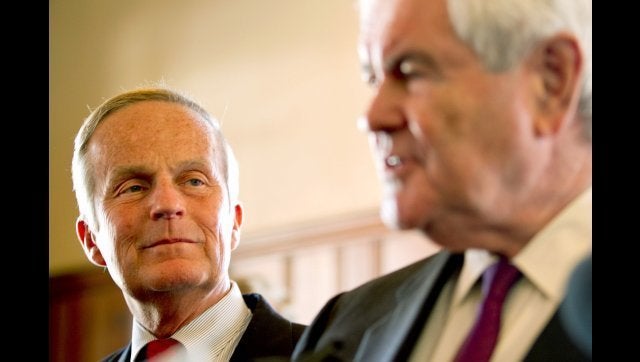 WASHINGTON -- Money from national Republican committees appears to be moving back into the Missouri Senate contest for Rep. Too Akin, the GOP congressman who infamously declared that "legitimate rape" does not lead to pregnancy.
The cash isn't going directly to the embattled candidate, however. It is being funneled through the state Republican Party for a $700,000 ad campaign jointly funded by Akin and the state party operation. The state party's federal campaign account only had about $375,000 in the bank two weeks ago to fund all its operations, which means it requires outside assistance to pay for the advertising.
Usually such donations come from the National Senatorial Campaign Committee and the Republican National Committee. A spokeswoman for the RNC said it did not give the money, and directed queries to the NRSC. A spokesman there declined to comment. The NRSC typically sends large sums to state parties on behalf of Senate candidates.
After Akin made his jaw-dropping proclamation about rape, the national GOP establishment cut him off, including most of the GOP-allied super PACs such as American Crossroads. Such PACs can only donate $5,000 for the general election to one candidate anyway.
The surge of money is unlikely to make a difference in the 2012 race, but it could be seen as a peace offering from party leaders who stuck by Indiana Senate candidate Richard Mourdock after he made controversial remarks about rape in a debate, declaring that pregnancies from sexual assault were something God intended.
NRSC chairman Sen. John Cornyn defended Mourdock, saying his words were misconstrued.
Missouri GOP spokesman Jonathon Prouty acknowledged the Akin ad buy, but declined to comment on the source of the money. Instead, he repeated GOP attacks against Akin's Democratic opponent, Sen. Claire McCaskill, who votes often with Democrats. Prouty said the advertising is crucial to beating McCaskill.
Claire McCaskill has voted with Barack Obama 95% of the time since 2010, supporting Obamacare, the stimulus, and massive new taxes on American job creators. More recently, we learned that McCaskill's low-income housing empire has taken millions of dollars of federal subsidies, including $1 million from the stimulus, and a whistle-blower accused her husband of cutting business deals in the Senate dining room. That's why the Missouri Republican Party and our many supporters are committed to doing everything we can to defeat Claire McCaskill and elect Todd Akin.
(The McCaskill campaign has disputed Prouty's charges as "without merit," saying they come from a convicted swindler.)
Guy Cecil, Democratic Senatorial Campaign Committee exacutive director, called the NRSC's coyness on the Akin aid underhanded and dishonest.
"The NRSC is refusing to say whether they provided several hundred thousand dollars to the Missouri Republican Party to support Todd Akin," Cecil said. "It is not only wrong that the NRSC would provide funding to support a dangerous extremist like Todd Akin, it is underhanded and dishonest that they would refuse to admit it to try and spare candidates like Scott Brown and Dean Heller any grief. The NRSC knows full well that they don't have to disclose this spending until after the election, and are purposely misleading the media and voters until then."

Before You Go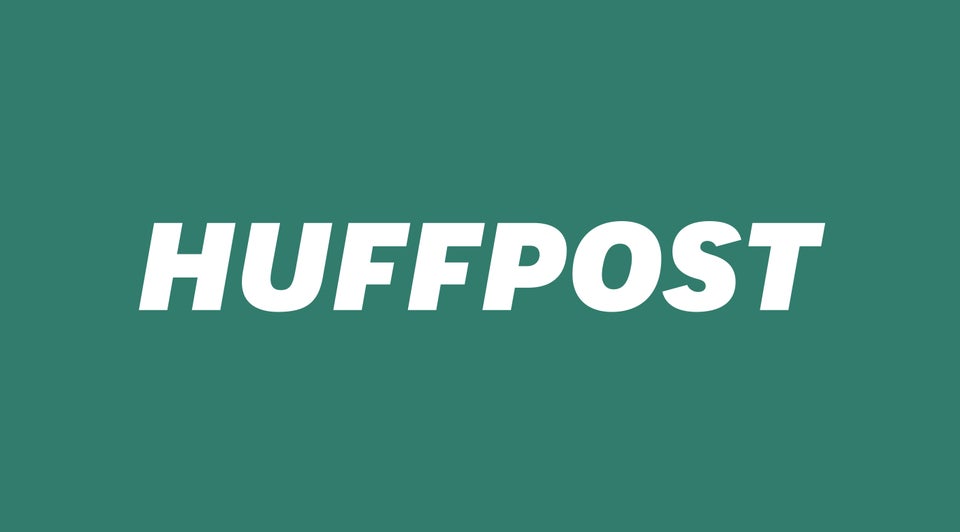 2012 Senate Race Polls
Popular in the Community