Former Rep. Todd Akin (R-Mo.), who drew national attention in 2012 for comments about "legitimate rape," says he is considering running for office again.
Akin told the St. Louis Post-Dispatch last week that he had not ruled out a primary challenge to Sen. Roy Blunt (R-Mo.) in 2016. Akin reiterated to The Hill on Wednesday that he was considering a run for Blunt's seat.
During an unsuccessful campaign for the Senate in 2012, Akin said that it was rare for women to get pregnant if they were raped.
"If it's a legitimate rape, the female body has ways to try to shut that whole thing down. But let's assume maybe that didn't work or something. I think there should be some punishment, but the punishment ought to be on the rapist," Akin said in an August 2012 interview, earning the ire of establishment Republicans.
Akin apologized for the comments, but retracted his apology last year, saying that his remarks had been taken out of context. He also attempted to clarify his position on rape last year, saying that "legitimate rape" was a law enforcement term and that a "number of people" on his campaign had been conceived by rape.
While it's uncertain whether Akin will run for the Senate again, Missouri Secretary of State Jason Kander (D) has already announced that he will challenge Blunt.
Before You Go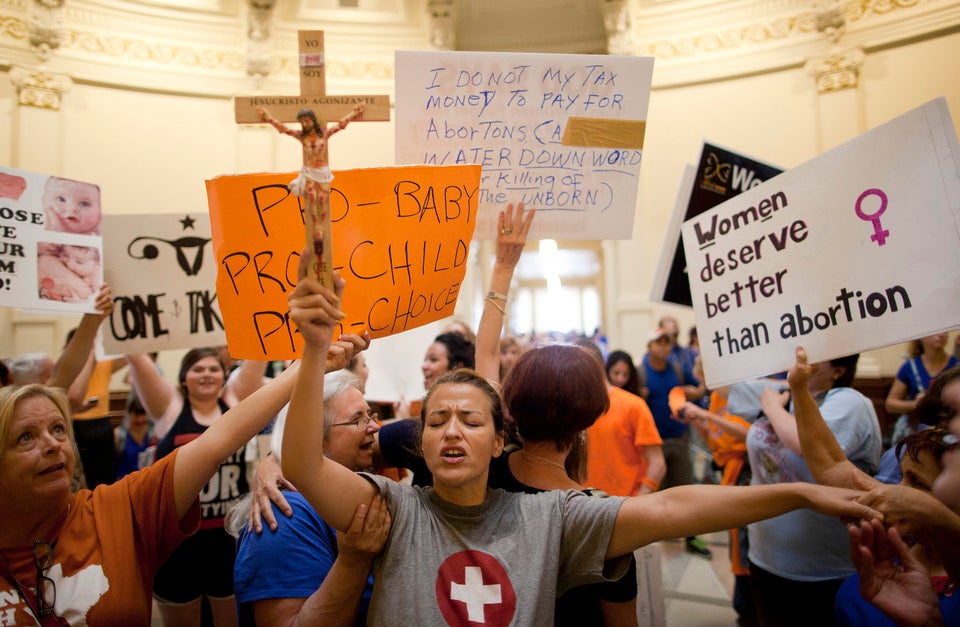 Abortion Protests Around The Nation
Popular in the Community