 By DAVID A. LIEB, THE ASSOCIATED PRESS
JEFFERSON CITY, Mo. — Since first uttering the regrettable comments about "legitimate rape," Missouri Republican Senate candidate Todd Akin has been his own most formidable foe – distracting attention from his big-government campaign theme against Democratic Sen. Claire McCaskill by continuing to say quirky or questionable things.
Now, with less than two weeks remaining until Election Day, Akin is running out of time to focus the attention of voters squarely on McCaskill and to recoup the financial support necessary to counter her advertising blitz.
"The Republicans hoped this would be a referendum on McCaskill and the Obama administration," said Beth Miller, a political scientist at the University of Missouri-Kansas City. "Instead it has become really a referendum on Todd Akin and whether he's really fit to be a U.S. senator."
The naysayers include leaders of Akin's own party and outside groups that control millions of dollars in campaign cash that they now are directing to Republicans in other races. An Associated Press analysis of Akin's campaign finance report shows that the temporary swell of small-dollar donations he received after his remark was not accompanied by many contributions of the maximum amount allowed by law.
The rush of Republican financial support predicted by Akin supporters such as former House Speaker Newt Gingrich has yet to materialize. Republican presidential candidate Mitt Romney – he urged Akin to drop out after the rape remark – continues to shun him. And the National Republican Senatorial Committee, which pulled millions of dollars of planned advertising in Missouri, has remained on the sidelines. The few GOP senators who did lend their names as hosts to an Akin fundraiser in Washington didn't actually show up for it.
The problems started after Akin was asked in a TV interview in late August about the odds of a woman becoming pregnant from rape. "If it's a legitimate rape, the female body has ways to try to shut that whole thing down," he said.
The furor over the remark suggests that the seat Republicans were once favored to win is no sure thing in the party's quest to gain control of the Senate. From the moment Akin's now-famous comment aired on Aug. 19, the GOP started looking elsewhere for the four seats it would have to net if President Barack Obama wins re-election, or three if Romney prevails.
Akin acknowledged that his campaign hasn't gone quite as he anticipated.
"This thing has been a bucking bronco ride," Akin said in a recent interview with the AP, adding that he has no regrets about forging ahead. "It's always worth it when you do what you think in your heart is the right thing to do."
Akin is not denying the financial challenge that stands between him and McCaskill's Senate seat.
Noting that McCaskill has outspent him 10-to-1 on advertising in some weeks, Akin's campaign recently pleaded with donors to dig a little deeper, telling them in an email message, "We need resources NOW in order to compete with McCaskill."
The money plea came as media coverage was again focused on something Akin said – this time, comparing McCaskill to a "dog" that fetches "taxes and red tape and bureaucracy" from Washington, D.C. Last month, Akin drew linguistic scrutiny after suggesting McCaskill wasn't very "ladylike" in their first debate. Unlike the "legitimate rape" comment, Akin made no apologies for the "ladylike" or "dog" remarks.
Akin's comments have played right into McCaskill's campaign strategy. The day after Akin won a competitive Aug. 7 Republican primary, McCaskill launched a website featuring video clips of Akin criticizing Social Security, the minimum wage and federal student loans. When Akin's "legitimate rape" remark aired on TV on Aug. 19, it only added to McCaskill's theme that Akin was extreme and out of touch with the mainstream.
More recently, McCaskill has hammered Akin with TV ads featuring rape survivors expressing outrage about his remark and his opposition to emergency contraception. At a campaign rally earlier this week, McCaskill quipped that her strategy before the election is to "just keep Todd Akin talking."
Akin asserts it is McCaskill who is out of touch with the views of many Missourians, illustrated by her support for Obama and his big-government policies, such as the 2009 stimulus act and 2010 health care law. McCaskill's ties to Obama – she was one of his earliest supporters in the 2008 presidential campaign – figured to provide an advantage to Akin in a state that has recently tilted toward Republicans in national elections. Obama, who narrowly lost Missouri despite a vigorous campaign in 2008, essentially conceded the state this year to Romney.
Akin's latest strategy has been to portray McCaskill as the beneficiary of big government by highlighting the business deals of her husband, Joseph Shepard. Firms affiliated with Shepard received $39 million in federal housing subsidies during McCaskill's first five years in office, though McCaskill's campaign has said that money helped operate low-income housing units and did not personally enrich the family.
Akin had hoped that the National Republican Senatorial Committee would re-enter Missouri's Senate race if he remained close in the polls in the final weeks. An NRSC spokesman said it is a keeping "a close eye on this race" and hopes Akin can win.
But two Republicans with knowledge of the situation said the committee has looked at the race several times in the aftermath of Akin's remarks and decided he is too far adrift of McCaskill for them to get involved with the contest. The committee has instead poured money into other states. The Republicans spoke on the condition of anonymity because they were not authorized to discuss the committee's decision-making.
The Karl Rove-backed group Crossroads GPS has, likewise, stood firm in its decision to stop advertising in Missouri after Akin's rape remark.
But Akin has received financial help from political committees associated with several Republican senators, including Jim DeMint of South Carolina, Rand Paul of Kentucky, Saxby Chambliss of Georgia, James Inhofe of Oklahoma and Jon Kyl of Arizona.
Some individuals also have stepped up their giving to Akin. For example, finance reports show that suburban St. Louis residents Donald and Linda Runge gave $200 to Akin before his "legitimate rape" remark. Since then, they've given him at least three additional donations totaling $150 and may chip in more, said Linda Runge.
"When all the Republicans wanted to turn their backs on him, we said no," Linda Runge said. "We understand it was a slip of the tongue. We wanted to make sure we supported him, and that's why we decided to give even more to him."
Associated Press writers Henry C. Jackson and Jack Gillum in Washington contributed to this report.
Before You Go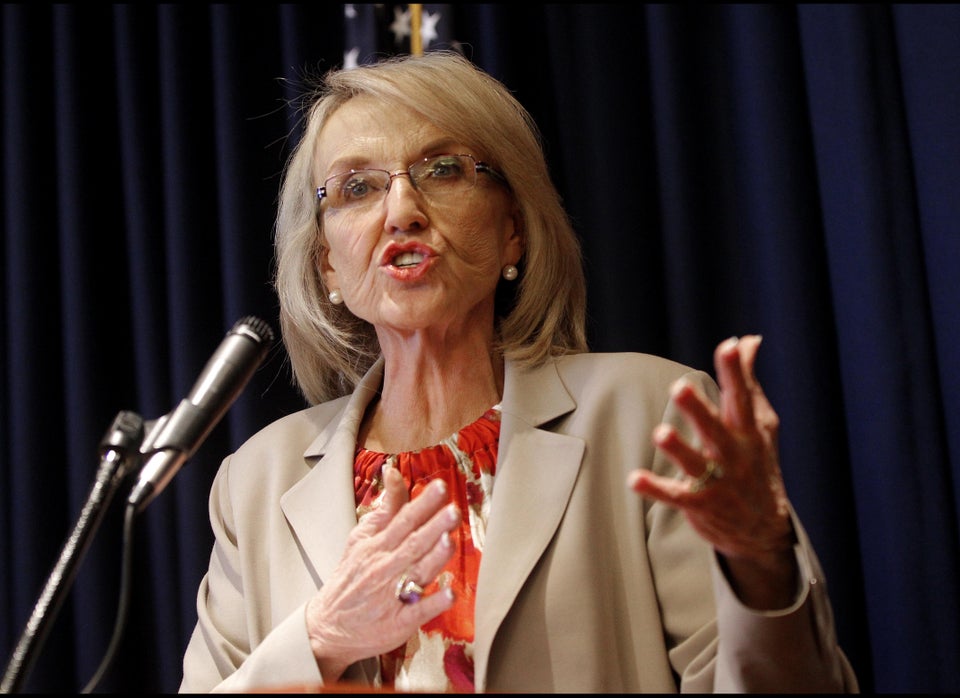 Political Reaction To Akin 'Rape' Comments
Popular in the Community