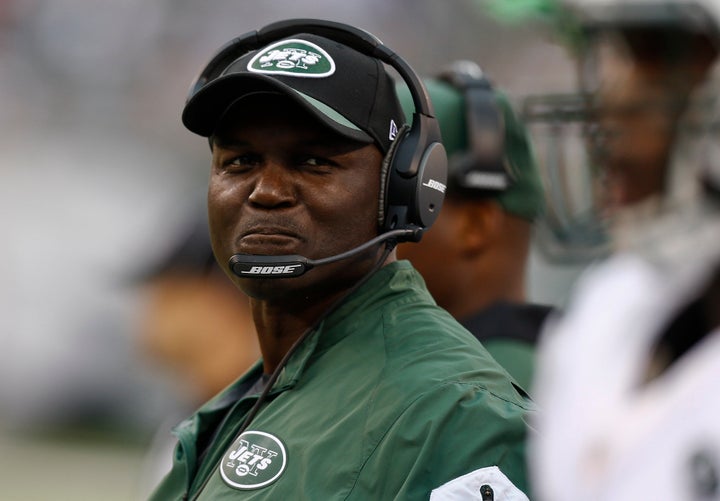 Former New York Jets head coach Rex Ryan took the team to two consecutive AFC Championship games in 2009 and 2010. It was a run of success the franchise had never before experienced, despite the infamous Joe Namath Super Bowl upset win of 1968 and two subsequent appearances in the conference championship in 1982 and 1998.
But four consecutive seasons of failing to make the playoffs -- including a miserable four-win season in 2014 -- led to Ryan's demise. With poor quarterback play and a consistently undisciplined team, the team's ownership and front office hired Todd Bowles, another defensive guru and a first-time head coach.
A football team's record just one month into the season isn't exactly the definitive measure of its success, but at 3-1, with a stunning Week 2 Monday night road win over quarterback Andrew Luck and the Indianapolis Colts, Bowles appears to have the Jets in prime position to finally challenge the New England Patriots in the AFC East.
In fact, it's the best start Gang Green has had since 2010 -- which just so happens to be the last time they took a trip to the conference title game.
Perhaps part of Bowles' charm is his straight arrow, no-nonsense approach. In other words, he's the antithesis of Ryan.
"We understand that we've only played one quarter of the season, and all we did was get off to a good start," Bowles said on Monday. "We haven't accomplished anything."
After a strange start to training camp -- where a teammate broke starting quarterback Geno Smith's jaw -- the Jets were once again the talk of the league, and for all the wrong reasons. But Bowles calmed things down and entrusted veteran Ryan Fitzpatrick under center.
Fitzpatrick's familiarity with offensive coordinator Chan Gailey from their Buffalo days has paid dividends. To be sure, this is not a quick-strike, explosive offense, nor is Fitzpatrick headed toward the Pro Bowl. What the Jets offense has become, however, is a steady blend of long, sustainable drives and a dominant running attack. Despite missing one game, running back Chris Ivory ranks third in the NFL in rushing, with a healthy 5-yard average behind a productive offensive line.
All of that melds perfectly with a fantastic defense that continually forces three-and-outs and turnovers. The return of cornerbacks Antonio Cromartie and Darrelle Revis in the secondary has also allowed Bowles to do what perhaps nobody in this league does better: create highly confusing and productive blitz and coverage packages that even the most dominant quarterbacks tend to struggle with.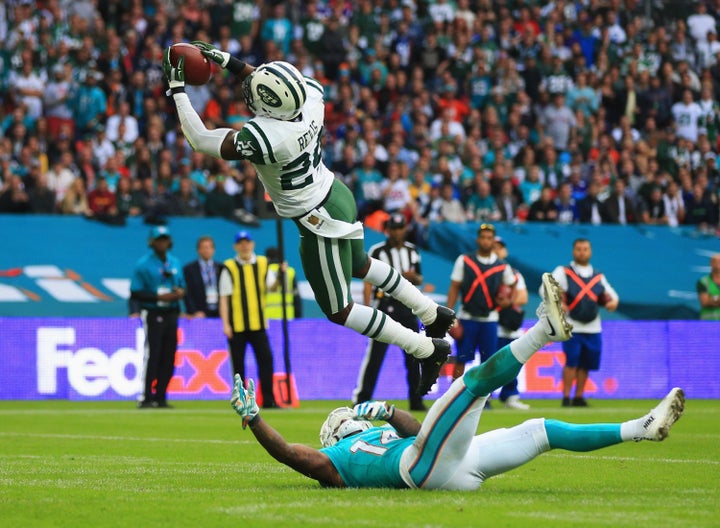 In the win over Indy, Luck endured one of the worst games of his career, totaling a measly 21 of 37 through the air to go along with three interceptions and a lost fumble. Through four games, the Jets boast the second-best total defense in pro football -- and maybe just as impressively, they have already matched last season's forced turnovers total with 13. It's one key reason why they've also outscored opponents by 40 points, the sixth-best clip in the league.
"I think we're growing together," Bowles added after the win in London over Miami. "I think everybody is starting to realize that we can become a good team, but we've got to cut out a lot of mistakes ahead and we have a long haul to go. It's not going to happen overnight. But the guys are getting a lot more confident."
Confidence never seemed to be lacking during Ryan's regime, but that didn't yield results in his last four seasons with the Jets. For a 51-year-old rookie head coach, Bowles is tamer and less bombastic than Ryan was on his quietest days, and maybe that's precisely what this team needed.
There's more good news ahead, too. An early bye week allows Bowles to make crucial adjustments, and Pro Bowl defensive tackle Sheldon Richardson's return from suspension will bolster an already dominant front seven.
Former Super Bowl MVP Doug Williams teamed with Bowles on Washington's 1987 Super Bowl-winning team. He, too, believes that Bowles is an ideal fit for the Jets, given his football acumen and even-keeled approach to the game.
"Todd never gets ruffled by anything," Williams told ESPN.com. "When he gets mad, he doesn't get carried away. The same guy you see today is the guy you're going to see tomorrow, and he's not going to worry about being a personality. Nobody's going to carry himself better than Todd, and he's never given anybody any ammunition to tell you a story about him."
Such an attitude hardly guarantees results in this league. But then again, it's a welcome sight for an organization that was in constant peril and turmoil for way too long.