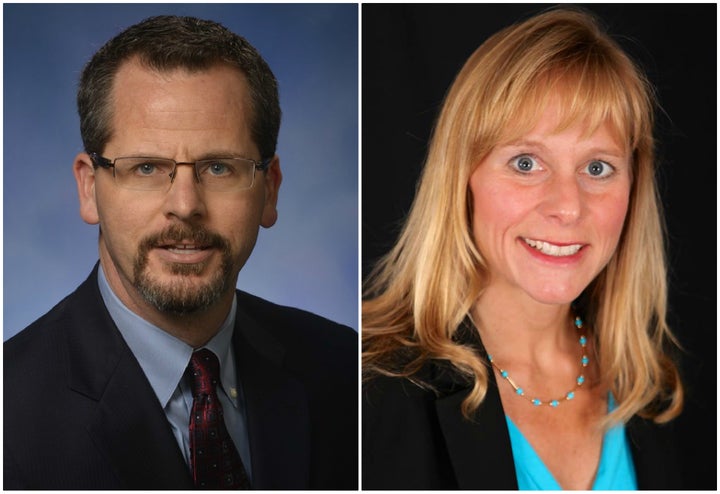 The Detroit News published recordings Friday in which they identify Rep. Todd Courser (R) telling a staffer about his affair with fellow tea party Republican Rep. Cindy Gamrat. Both are married and have children. In the recorded May 19 meeting, Courser instructs aide Ben Graham to send an anonymous mass email to Republicans that would accuse Courser of paying for sex with a man behind a Lansing nightclub.
The false story was intended to minimize the blowback if the affair between Courser and Gamrat were later revealed.
"I need to, if possible, inoculate the herd against gutter politics that are coming," Courser says in the recording given to the paper by Graham. The aide refused to send the email and was fired last month along with Gamrat staffer Keith Allard.
According to The Detroit News, Gamrat agreed to Courser's plan.
House Speaker Kevin Cotter (R) issued a statement Friday saying he had asked the nonpartisan House Business Office to "review the matter and determine whether there was a violation of House rules or any evidence of illegal behavior."
The News reports that Courser wanted Graham to claim he was sick the day he sent the email. A follow-up meeting that included Gamrat reportedly overlapped with a committee meeting Courser was scheduled to attend, the outlet noted. Other former aides said the representatives' relationship affected their job performances.
"We will not stand for any violation of House rules or law, and we will not let anyone's actions tarnish this institution," Cotter said.
U.S. Rep. Candice Miller (R-Mich.) has called on Courser to resign.
Courser "has proven to be completely unfit to represent the hardworking residents of Lapeer County, using taxpayer dollars to abide and assist his gross misconduct," she said in a statement. "This behavior is a slap in their face, especially from someone who presents himself as a moralist."
In the Detroit News recording, Courser reads a version of the email he wants Graham to send. It is similar to an email published by a Michigan political blog that was reportedly sent the following day and calls Courser a "bi-sexual porn addicted deviant" and a "gun toting bible thumping cock sucking freak." The email also accuses Gamrat of helping cover up Courser's behavior and calls her a "tramp."
Gamrat told The Detroit News she wouldn't discuss staffing issues, while Courser confirmed the voice on the tape was his but wouldn't comment on it further.
Courser's aide, Graham, told his boss it would be better for the lawmaker to quit or admit to the affair. In a text message to Graham published by the News, Courser says he doesn't think resigning is "the way to go down."
"We decided to destroy ourselves," Courser says in the recording. "If this is the lead-in, we go for the sham, the scam."
"The best way to right the course for our state is to provide leadership that will again earn the public's trust," he said.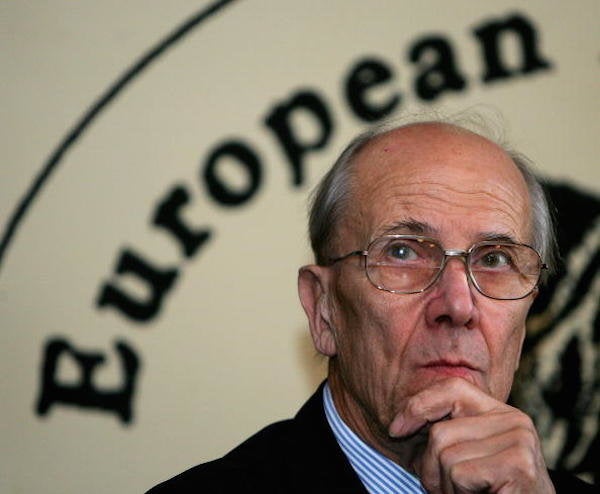 11 People Who Are Totally Overreacting About Gay Marriage
Popular in the Community