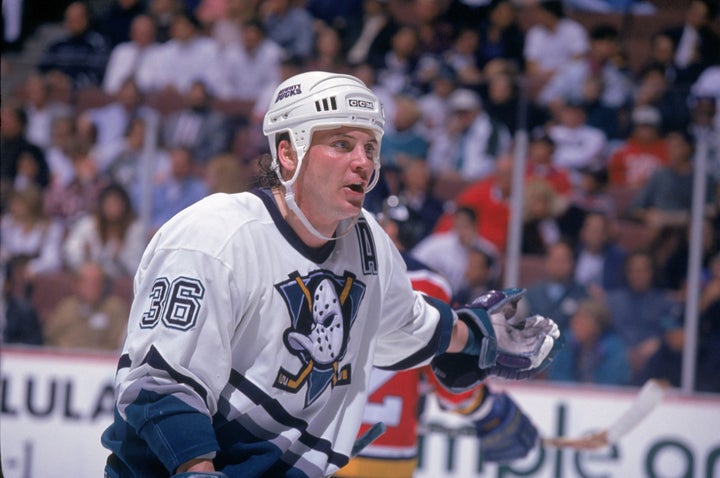 Police have decided to classify the death of former NHL enforcer Todd Ewen over the weekend as a suicide, the St. Louis County Police Department confirmed to The Huffington Post on Monday. The 49-year-old, who had a history of depression, died Saturday from what authorities say was a self-inflicted gunshot wound.
While information is still being collected about the case, the death of yet another NHL enforcer by apparent suicide could lead to louder calls for the NHL to do more to discourage teams from employing an enforcer, an unofficial "fighter" role that some see as inherently dangerous. (It should be noted the popularity of the position has declined some in recent years.)
The enforcer is an unofficial role in hockey in which a player acts as a team's fighter. Ewen, who went by "The Animal" during his playing days, was involved in well over 100 fights during his career, according to HockeyFights.com. 
The St. Louis Blues, one of four teams Ewen played with during his career, mourned Ewen's death in a tweet on Saturday.
"We're sad to learn of the passing of former Blue Todd Ewen today," the team said. "Our thoughts are with the Ewen family at this time."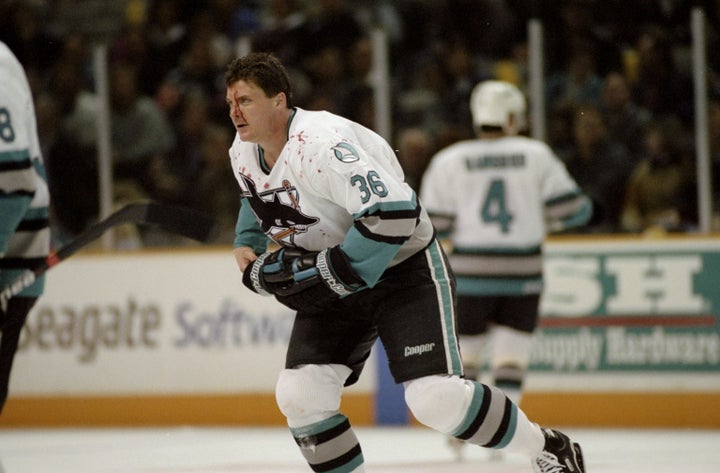 Boogaard, who suffered from depression, died of an overdose at age 28. After he died, he was found to have chronic traumatic encephalopathy, or CTE, a brain disease thought to result from repeated head trauma and linked to depression and aggression. 
This was followed months later by the deaths of two other NHL enforcers, Rick Rypien and Wade Belak. Rypien, 27, also reportedly died by suicide. Police investigated Belak's death at the time as an apparent suicide, although Belak's family and friends have said that they believe the 35-year-old's death was an accident.
At least five former NHL players have been found after their deaths to have CTE. But as recently as May, NHL commissioner Gary Bruce Bettman denied that a link exists between hits to the head and the degenerative disease. "From a medical science standpoint, there is no evidence yet that one necessarily leads to the other," Bettman said at the time. "I know there are a lot of theories, but if you ask people who study it, they tell you there is no statistical correlation that can definitively make that conclusion."
As CTE cannot be detected until after death, it is not yet known whether or not Ewen suffered from the degenerative brain disease. 
PHOTO GALLERY
Amazing Sports Photos
Calling all HuffPost superfans!
Sign up for membership to become a founding member and help shape HuffPost's next chapter