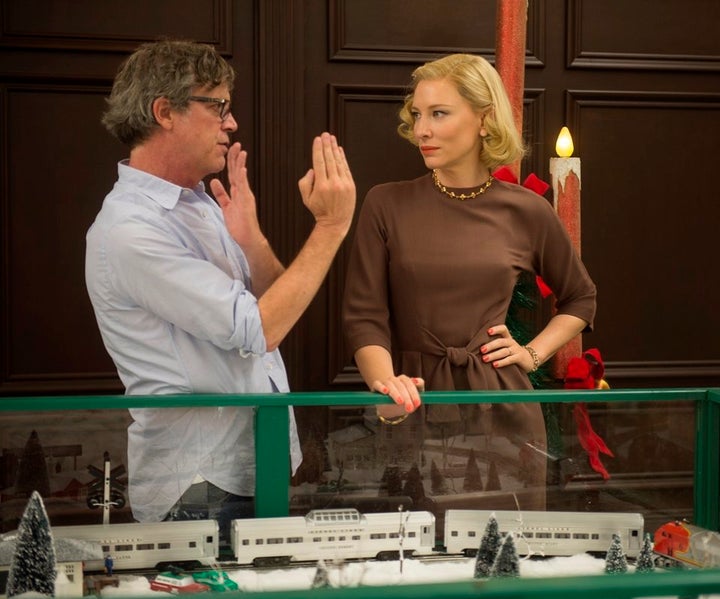 Rest assured, "Carol" disciples: Todd Haynes has heard your exclamations. He knows his small film about a burgeoning romance between two restrained women in 1950s New York attracts the type of fervor more commonly associated with a Marvel leviathan. Haynes's boyfriend shows him the memes and the Facebook groups and the fan art.
The cultish devotion has ballooned so much since the movie opened two years ago that Here Media, an LGBTQ platform, made an eight-minute comedic short about a support group for "Carol" addicts. File that example under the breezier division of "Carol" mania; the mini-phenomenon assumes all degrees of austerity. Haynes once received a video from a fan who'd compiled earnest testimonials from almost every major country.
"They're stories of women in China and Korea and all over the world who are like, 'I'm 65 years old, I'm a lesbian, and I've never even had the courage to admit it until I saw 'Carol,'" Haynes told HuffPost earlier this month. "Just tremendously touching and really powerful stories. [...] I've met women on the trains of New York City who have tattoos of lines from the movie on their arms."
Yet "Carol" isn't the highest-grossing title of Haynes's 26-year career. That honor belongs to 2002′s "Far From Heaven," another painterly drama set in the '50s. The actresses from both ― Cate Blanchett and Rooney Mara in "Carol," Julianne Moore in "Heaven" ― earned Oscar nominations for their performances, confirming that stories about women rediscovering themselves amid domestic sorrow is Haynes's hallmark. (See also: 1995′s "Safe," starring Moore as a housewife whose suburban ennui manifests itself as an environmental illness.) Each of his films concerns identity, and how circumstances shape one's sense of self. Hence why "Carol," based on a beloved Patricia Highsmith novel, resonated so intensely.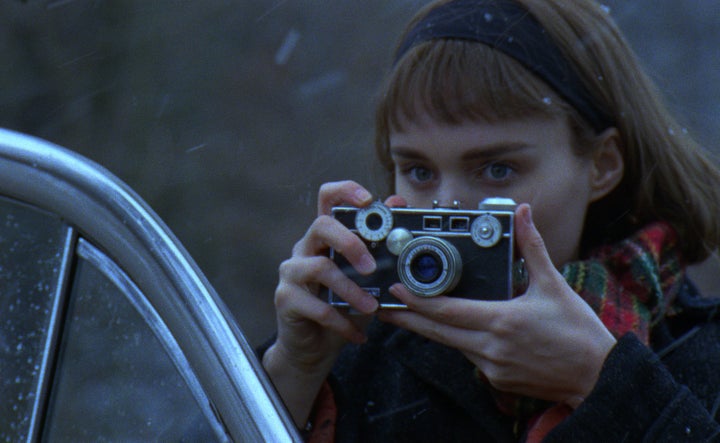 In between "Far From Heaven" and "Carol," Haynes made "I'm Not There," a kaleidoscopic, avant-garde Bob Dylan biopic that underscored the director's obsession with shifting identities. He cast five actors of differing ages, physiques and races to play Dylan, but the highlight was an androgynous spin on the folk rocker, uncannily portrayed by Blanchett, who earned an Oscar nod for that performance, too.
Haynes's new movie, "Wonderstruck," opening in limited release on Friday, transposes the same search for meaning onto the two kids at its center: Rose (Millicent Simmonds), a sheltered deaf girl in 1927 who flees New Jersey in search of an admired silent-film star (Moore), and Ben ("Pete's Dagon" breakout Oakes Fegley), a lonely outer-space fanatic in 1977 who journeys from small-town Minnesota to find his father. Despite the 50-year gap, Rose's and Ben's stories mirror each other in distinctive ways. Both protagonists escape isolation, discovering a cabinet of curiosities in New York City, where a second coming awaits them, even in an evolving world that's difficult for a child to navigate alone.
"They were kind of queer in their own way, not in a sexual sense, but in a sense of being their own weird, nerdy selves," Haynes said. "And then circumstances furthered that ― losses of certain abilities, and losses of family members, and so forth. It forced them to take some agency and make a move. They also — and I just thought this was really important — both had creative practices. They both had hobbies and things that they did with their hands that also maybe added to why they were loners. [...] They made things in their bedrooms and they put things up on display, and those practices and the things they did creatively were the things that were going to help them through life and get them them to a place where they could figure out their stories and figure out how to enter the world."
With all its stylistic gloss, Haynes's work is sometimes accused of being cold and uninviting. Some who don't worship "Carol" say as much, partly because the film's characters don't express their affection with the head-over-heels giddiness expected from big-screen romance.
"Dominant culture needs emotional translation for certain kinds of stories that aren't their own, and to feel stroked and emotionally protected and given the right kind of recipe of emotional reactions," Haynes said. "If it's not given to them, it's cult. It's like, 'I will feel for these characters if I have a customary, expected reaction, but if I'm not getting it, then it's a problem with that.' We all have to feed dominant society to make it feel better."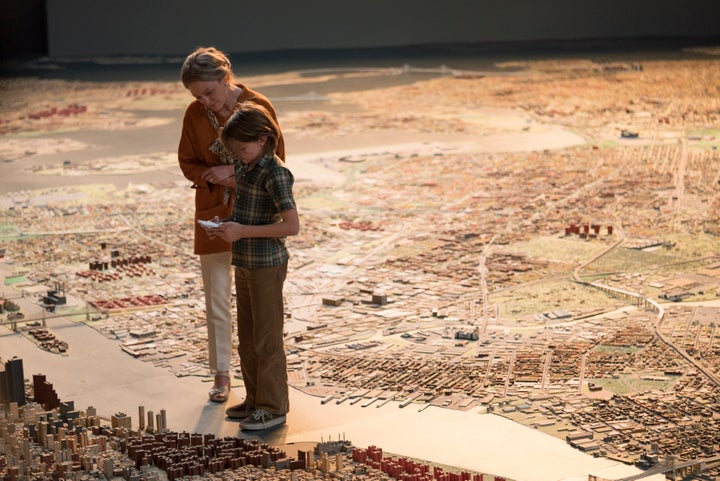 But no one will indict "Wonderstruck" for that same frosty remove. Based on a young-adult novel by Brian Selznick, who also wrote the book that became Martin Scorsese's "Hugo," the movie is the very definition of sentimentality. It's far less subversive and far more densely plotted than most of Haynes's projects, maintaining the beauty of a watercolor composition but exorcising the impressionistic drift that accentuates his oeuvre.
In terms of his cinematic instincts, Haynes sees "Wonderstruck" as a "continuum." It concludes with a tour of a diorama that links the intergenerational plots, employing a semblance of puppetry that resembles Haynes's stunning 1988 short "Superstar: The Karen Carpenter Story," which used Barbie dolls to depict the title subject's rise to fame and battle with anorexia. And, as in most of his films, popular culture's impact on everyday life floats somewhere between the background and the foreground. "Safe" features Julianne Moore exercising to Madonna; "Velvet Goldmine" salutes the highs and lows of 1970s glam rock; in "Carol," Rooney Mara plays Billie Holiday on a piano; in "Wonderstruck," Michelle Williams escapes her doldrums to the sounds of David Bowie. Music and movie theaters are a great uniting force ― something we all desperately need right now, whether or not you deem "Carol" worthy of shrines.
"It feeds desire, and it directs desire, and it leads us forward, as well," Haynes said of the art that bonds society. "It creates hunger for the world and a curiosity about the world."
"Wonderstruck" opens in New York and Los Angeles on Oct. 20. It expands nationwide on Nov. 10.
Popular in the Community