 The fact that 22-year-old Marine Cpl. Todd Love finished the punishing course is impressive, but the fact that the veteran completed the endurance test while missing both legs and and his left arm is nothing short of inspiring.
On Aug. 25, Love participated in the Leesburg, Va., Super Spartan Race, which held its first ever Spartan Heroes Heat. He conquered the course as part of an eight-person team dubbed Team X-T.R.E.M.E., which included two other wounded warriors: Sgt. Noah Galloway, a double amputee, and Sgt. Jonathan Mozingo, who lost his left leg below the knee.
For 10.5 miles and nearly five and a half hours, members of Team X-T.R.E.M.E. took on obstacle after obstacle while wearing blacked-out gas masks that restrict 25 percent to 30 percent of oxygen intake --- comparable to running while "breathing through a straw," according to the group founder and Marine Corps veteran, Jeremy Soles.
"We want to represent these mean and women, we want to represent their sacrifice and show them that there truly are no limits," Soles said in a video featuring Love and Team X-T.R.E.M.E.
Since the explosion, Love has refused to let his injuries hold him back from doing the activities he loves.
"I miss my legs," Love said. "But I have other things that I have gained from this: The power to influence people."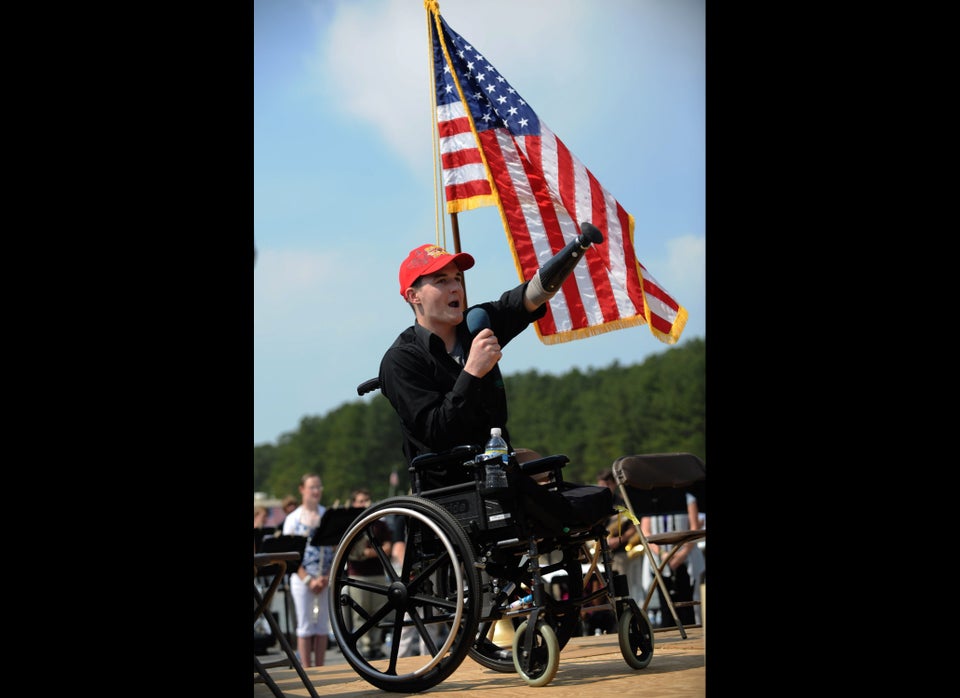 Related
Popular in the Community