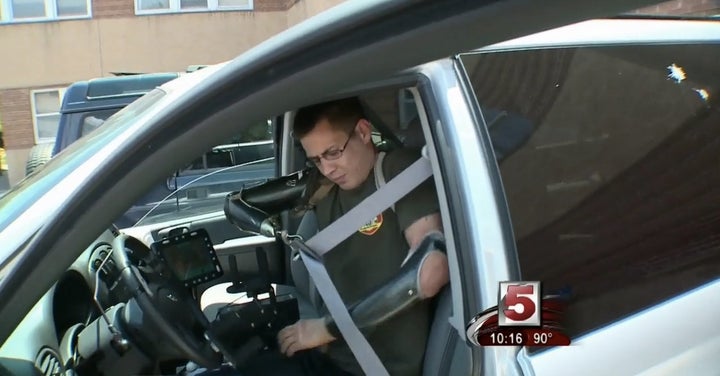 Marine Corporal Todd Nicely has overcome many obstacles due to losing his arms and legs after an improvised explosive device attack in Afghanistan. Now, he's ready for his next challenge.
"It's just one step closer to being back to normal again, " he said.
Nicely had mastered the use of prosthetic arms and legs. Now, using specialized driving equipment, he's able to work the electronic gas and brake system, according to KSDK.
His push toward normalcy is only the latest headline-grabbing story, as he's become an inspiration to other wounded warriors.
"I go over to Bethesda Naval hospital when the guys come home and show them the hospital bed is not the last place you're going to be, " he said.
Back in April, STLToday.com reported Gary Sinise, the actor who played Lieutenant Dan in "Forest Gump," would perform as part of a benefit for Nicely.
WATCH Nicely take on his newest challenge:

Popular in the Community