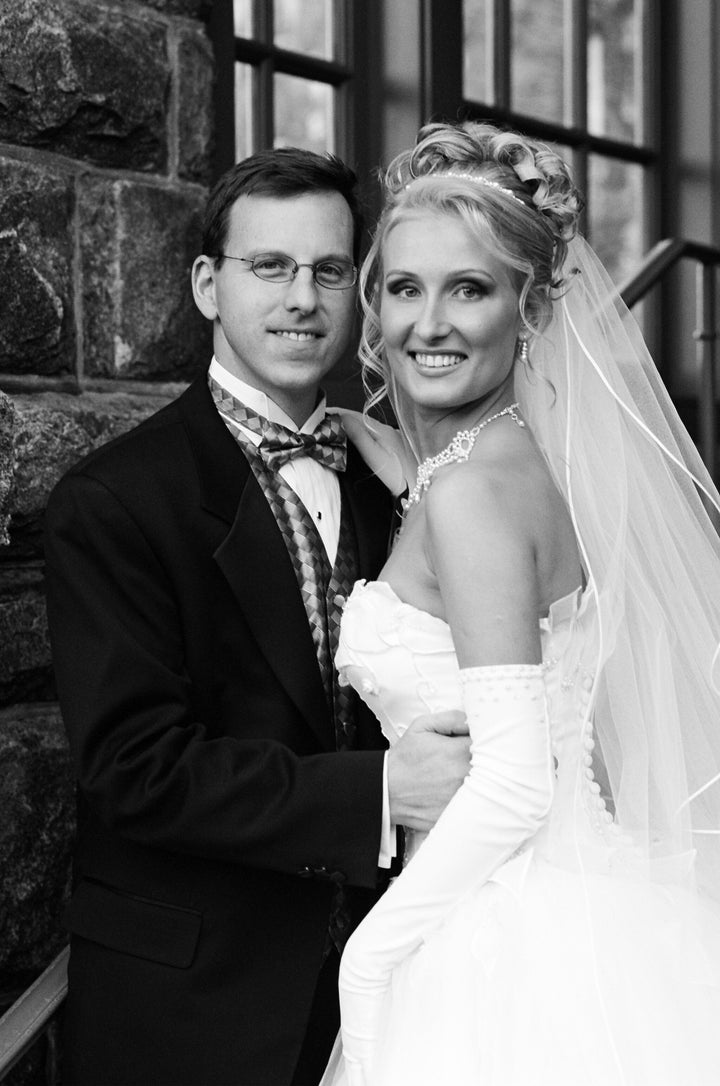 H&H Photographers has a fairytale back story: Its founders, Curt Fried and Harold Gillet, just back from serving in World War II, decided to open a photography studio in the Bronx, right as the marriage rate skyrocketed. Business boomed, and after decades of celebrated work, they handed the business down to their sons, Dan Fried and Larry Gillet.
Meanwhile, equity research analyst Todd J. Remis had his own taste of the fairytale life during his wedding to Milena Grzibovska on Dec. 28, 2003, at Castle on the Hudson in Tarrytown, N.Y.
But when Remis and H & H Photographers hooked up, the result was an entrepreneur's nightmare.
Unhappy that the company had not taken photos of the last dance and bouquet toss which took place in the last 15 minutes of the wedding, Remis has filed a lawsuit against H&H Photographers as well as its original founders, who are now both in their 80s. He is suing for $4,100 for the cost of photography and $48,000 to bring back the principal attendees and recreate the wedding so new photos can be taken. What Remis failed to disclose in his legal papers is that he got divorced in 2008 -- and he doesn't know the address of his ex-wife, who returned to her native Latvia. "Honestly, I think the whole thing is an abusive lawsuit," Dan Fried told The Huffington Post. "Having to go through this along with my dad and partner and partner's dad is a real shame. We have a lot of pride in our work, a love of photography and thousands of happy clients over 65 years. The whole thing is a shame."
According to Fried, Remis came to the office in January 2004 to pick up his wedding proofs (though in legal papers, Remis denies getting any pictures). "He complained to us right away," says Fried. "And the company made an effort to try to find a common ground with him. We said if we missed something, we would be happy to offer another type of shoot or do touchup on some images and make some changes for the prints for the wedding album. But that was not enough for him."
Remis continued to file complaints but never picked up his wedding album or paid his final balance. After years, H&H sent Remis a bill for the outstanding amount due. "He responded with a threatening letter and then shortly thereafter, he sued," says Fried. That was in 2009, six years after the wedding, a year after the couple separated and a few weeks before the statute of limitations would have expired.
So far, the Frieds and Gillets have spent about $50,000 in legal fees. And it's not over yet. Justice Doris Ling-Cohan of the State Supreme Court in Manhattan dismissed most of Remis' claims, including his claim for infliction of emotional distress, but has allowed the case to continue. At a hearing on Thursday, a court date was set to meet with the judge in December to discuss a settlement. "A settlement is not something that sits well with us, but we have to obey the judge's orders," says Fried.
Though the judge's original opinion contained references to lyrics from "The Way We Were," and Remis' lawsuit is being likewise mocked in blogs and social media, this is no joke. Another recent lawsuit that raised just as much widespread ire ended up practically putting a small business out of business. Roy Pearson's $54 million lawsuit against a Washington, DC, dry cleaner for losing his pair of pants ended up lasting two years before getting thrown out in 2007. A few months later, Jin and Soon Chung, the financially strained owners of Custom Cleaners, were forced to closed two of their three locations.
"That's the reality of being an entrepreneur today in a society that has so much litigation -- you never know what might be around the corner that could make you a defendant," says Fried. "And it can eat your time and energy and money. You can have all the pride in your work and passion and good intentions and happy clients like we do, but you can run into one rotten egg that gives you a nasty education about our legal system."
Popular in the Community